Products and Devices to Help You Identify Your Medications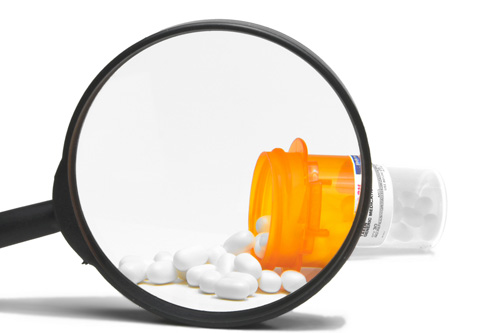 The U.S. Access Board has developed a best practice list of delivery methods for providing accessible prescription drug containers. Some of these methods include using electronic devices, smart phone apps, and stand-alone talking devices to identify medication. New solutions are coming out every day. To learn about several options that are currently available, listen as Neva Fairchild, National Aging and Vision Loss Specialist, American Foundation for the Blind, describes the pros and cons of several products, organizational systems, and labeling techniques.
CVS SpokenRX
CVS pharmacies provide the free SpokenRX program. This program also uses a RFID sticker placed onto your prescriptions that can be read by the CVS SpokenRX app. To sign up, call or visit your local CVS pharmacy.
AccessaMed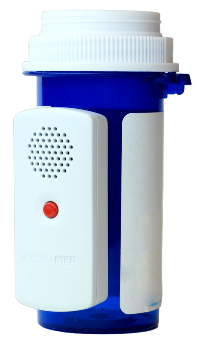 Transcript
Neva: AccessaMed is a device that can be attached to prescriptions, whether they're in a bottle or a box. It is recorded by the pharmacist through speech synthesis and a special program that allows him or her to print the information – exactly as it appears on the prescription label – to the device. This eliminates the possibility of human error and sounds like this: "George Washington, med X. Take two tablets twice a day. Rx number 21734. Fill date: July 1st, 2014. Number of refills: 6. Quantity filled 30. Round blue tablet. Expiration date: July 1st, 2015. Provider: ABC Drugs 360-555-3746. May cause drowsiness." The recording lasts about a minute and allows the pharmacist to include information like description of the pill as well as other precautions and warnings. Back to Top
---
Digit-Eyes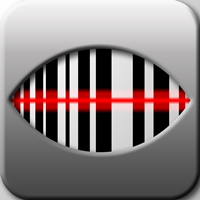 Transcript
Neva: Digit-Eyes is an app for your iPhone that allows you to read many things, including prescription medication labels, if your pharmacist will print a "QR" code that is readable by Digit-Eyes. A QR code is a code very similar to a barcode, only it's not shaped like a barcode and it embeds electronic information. The app allows you to use your phone's camera to read the QR code and then the information is spoken aloud by the iPhone. The QR code information can be the information that's on the prescription label. It can also be additional information, such as warnings and precautions to be taken with certain medications. Back to Top
---
Back to Top
---
Scrip Talk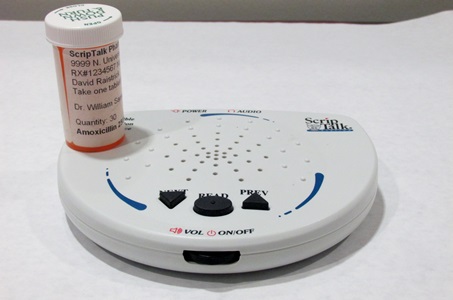 Transcript
Neva: Scrip Talk is a talking prescription label reading device that is available. In order to use Scrip Talk, you must use a participating pharmacy. The pharmacy places an RFID sticker onto your prescriptions, which is read by the reader or the app. To sign up for Scrip Talk, just ask your pharmacist, after checking to ensure they participate. The best part, Scrip Talk is free! It's a battery-operated base station that can either hang on a wall or sit on a countertop. Each prescription is then labeled with a Radio Frequency ID Identification Label (RFID) and that RFID tag has all the printed information on the label embedded electronically. There is also a Scrip Talk app. Here's a video on how to use the app. Here is how Scrip Talk works: There's a slide, or rolling switch, to turn it on in the front. "Scrip Talk Station ready." That's the "get ready" boot up sound. And on the front of the unit there are three rubbery buttons. One that points down on the left, one that is an oval with a dot on it in the middle and one that points up on the right. To read a prescription label you press the one with the dot and hold the bottle above the bumped textured section of the Scrip Talk. "Patient: David Raistrick. Medication Amoxicillin: 250 mg tablets. Instructions: Take one tablet three times daily with meals." You can either listen to Scrip Talk read the entire label straight through, or as I just did, press the down arrow and go to the next piece of information. If I missed something, I can press the up arrow and hear it again. "Medication Amoxicillin: 250 mg tablets" Consumer: What about privacy? What if I don't want someone to hear what's on my prescription label? Neva: The Scrip Talk has a headset jack that you can plug earphones or earbuds into. It can also connect to your computer so the information that is on the RFID tag is displayed in large print on your computer screen. Or if you have a refreshable braille display connected to your computer it can also be displayed in braille. Note: Envision-America has also offered the id-Mate in the past. As of January,2021 it was discontinued. Back to Top
---
Take-n-Slide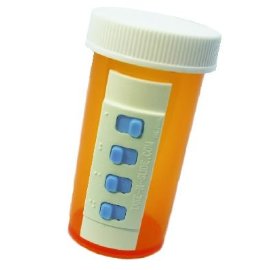 Transcript
Neva: Take-n-Slide is a dose tracker to help you keep track of whether you have taken a particular medication and it can be used for seven day medication that you take once a day or four times a day; for example, medication that you take breakfast, lunch, dinner and at bed time. The way it works is there is a little plastic [panel] that sticks on the side of your pill bottle and it has plastic switches that slide from left to right. You start the seven-day tracker with Monday morning. You take your Monday morning vitamin. You slide the switch to the right. Later in the day when you can't remember if you took your medication, you can easily come back and touch the bottle and feel that the Monday switch is over to the right so you know you took your medicine. The same thing is true of the four-time-a-day Take-n-Slide. You take your morning pills with breakfast. You take your lunch pills with lunch, and each time you slide a switch over. Then you take an afternoon nap and when you wake up from your nap you think Did I take my noon pills? You can easily go back and touch your bottle and tell either "Yes I took my noon pills" or "No I didn't." Take-n-Slide is inexpensive and can be reused. The adhesive will allow you to use it several different times on different bottles before it needs to be replaced. Back to Top
---
Talking RX Personal Talking Prescription Device
Transcript
The Talking RX is an audible prescription label that you can attach to a medication bottle. Or you can use the provided bottle to transfer your medication from the pharmacy's bottle into the one that fits on the Talking RX. It's a cylindrical shaped device that only has one button so there's no making a mistake. And it has a speaker so that if you are hard of hearing, you can hold the speaker closer to your ear so you can hear it. And be careful doing that because it does get quite loud. You'll have your prescription label read by the pharmacist on to Talking RX if you take it with you to the pharmacy or you can have a family member record exactly what you need. Some people would have just the basic information. [Sample: This medication is for your health. Take one pill with breakfast.] Talking RX is very flexible. It is important that the person who records the information speaks in a clear voice that you can understand. Back to Top
---
Walgreens Talking Pill Reminder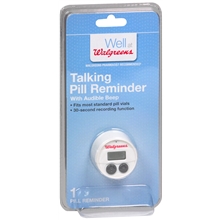 Transcript
Neva: Talking Pill Reminder from Walgreens is available for free when you have a prescription from a Walgreens store. It's a device that's round and adheres to your pill bottle so that it stays with the actual pill bottle. It has two buttons: one that plays the recording of the prescription label information and one that helps the pharmacist to set the pill reminder time for you. I'm going to play a recording, or part of one, for this pill bottle that I have this device attached to. "[Something] 100 mg capsules that is substituted for [something] 10 to 1 mg capsules. Take one capsule by mouth every six hours as needed." This device has a small speaker that is easier to hear when held close to the ear. And it has an audible reminder to help you remember to take your medication. Back to Top
---
Tel-Rx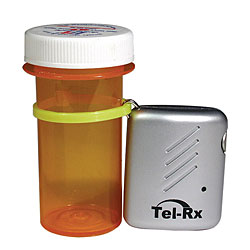 Transcript
Neva: Tel-Rx is a talking pill bottle label that can be attached to a 13-dram [or 48 ml] bottle. It's round and fits on to the cap of the bottle and has one button exposed when it's attached to the bottle for playing the recording. "This medication is for your heart. Take one pill with breakfast." As you can see, you can limit the amount of information for those who don't care to know the refill number, the exact name of the medication, or the number of milligrams they're taking. But obviously you can record anything you want, so those kind of details can be included if you need them. Back to Top
---
Timex 2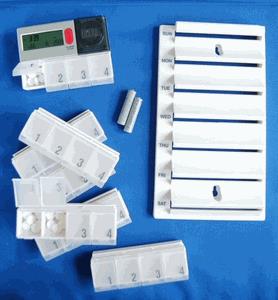 Transcript
Neva: The Timex 2 medication manager is a pill organizer and reminder system in one. It consists of a tray that holds seven [individual] trays that have snap-open compartments numbered in braille and in print. The reminder alarm system can be detached from a tray to take with you and so can the individual trays for each day's medication. The reminder system has voice output as well as a digital display. It is currently out of stock from many suppliers. Back to Top
---
Using a High-Contrast tray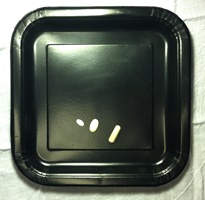 Transcript
Neva: Using a tray when you are opening pill bottles is a good idea if you are blind or visually impaired because the pill, if you drop it, will land in the tray and not roll onto the floor. It will be contained and you can find it more easily. If the tray can contrast with the pills you are opening, it's even more helpful if you have low vision and can see the contrast of the white pill against a black tray or a purple pill against a white tray. Find out about Accessible Pharmacy and what they provide for patients who are blind or have low vision. Back to Top