Organizing and Modifying Your Home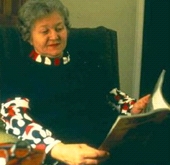 Your home is "your castle" and you want to continue feeling safe, comfortable, and in control of your personal living environment. In the early stages of vision loss, you may begin to feel the need to make changes in your home that will allow you to remain independent, safe, and more "in control" when you're preparing meals, bathing, doing laundry, and managing correspondence.
In this section, we provide information and resources to help you make home modifications—such as lighting and glare, color and contrast—that you can use to make room-by-room changes throughout your home and maintain control of your personal living environment.
Evaluating and modifying your home does not have to be expensive or difficult. Many useful adaptations are as simple as installing a brighter light bulb, replacing sheer curtains with mini-blinds to cut down on glare, or marking the edges of steps with brightly colored tape or paint to make them easier to see. These simple modifications can also help you to prevent falls in your home.
New to vision loss? Our Getting Started Kit can help.