Helpful Products and Technology for Living with Vision Loss
Several guides can help you locate the best products to help you adjust to vision loss. Here are a few that may be helpful.  
Product Guides and Stores
A number of the products in the APH catalog are for children or teachers to use in the classroom. However, APH does sell some items of interest to adults. 
For example, portable handheld magnifiers such as the Juno and the Jupiter, a large portable magnifier.
They also sell products such as signature and check writing guides and low vison calendars in the section: Daily Living and Social Interaction, p. 176.  The Catalog 2022-2023 (aph.nyc3.digitaloceanspaces.com)
Blind Mice Mega Mall -Note to be able to use this site, you must register. It's free and, according to the site: "Every purchase made at Blind Mice Mega Mall gives back to the Blind and Visually Impaired Community"
Technology Solution Companies
Peer Advisor Sheila Rousey: Don't Be Afraid to Take Up the New Smartphones and Other iDevices!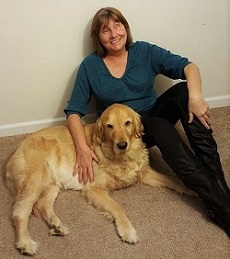 Giving Up My Flip Phone
Like many of you who still use those good old flip phones for your communication needs, I also resisted giving up my flip phone until one day when I accidentally took it swimming with me. It fell into salt water and had a massive seizure. My little flip phone was dead. So my daughter insisted that I get my first smartphone.
Learning About My First Smartphone
When I got it, it did take me some time to get used to swiping tapping, flicking, and touching a smooth screen but I finally got the hang of it. I use the Siri feature all of the time now. She can do almost everything except drive me around and cook a meal.
Basic Concepts to Learn
There are some very basic concepts that everyone who is blind or visually impaired should know when using most Apple iDevices. The great news is that if you can learn to navigate around on one of your devices, such as an iPad, you will find that you can also use those same skills for navigating a smart phone or iPod touch.
It's Important to Have a Point of Reference
One basic problem encountered by new users who are visually impaired is that there is no point of reference or simple description of the flat screen. In other words, if you don't know where you are, you cannot get to where you want to go or do what you want to do.
With a little practice, and one single gesture, I discovered there are actually some common landmarks that can be learned and used as easily as I had used my flip phone's keypad.
Read more from Sheila at Are You Afraid to Take Up the New Smartphones and other iDevices? at the Visually Impaired: Now What? blog. Also read my post, A Tactile Roadmap to Help You Use an iDevice.
If you need help living with vision loss, be sure to check out our Roadmap to Living with Vision Loss and Getting Started: A Guide for People New to Vision Loss.