The Coping with Vision Loss Study
An interview with study authors Kaye Olson, John McElheron, and Nancy Pilorget
Meet Kaye Olson, John McElheron, and Nancy Pilorget, authors of the Coping with Vision Loss Study, which investigates the wide range of coping strategies used by adults and older adults who are blind, visually impaired, or have low vision.
Their study reveals a number of key psychosocial issues that illustrate the complexity of the vision loss process and the critical importance of support networks, coping strategies, and early intervention to successful rehabilitation.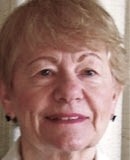 Kaye Olson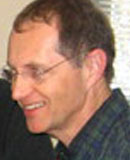 John McElheron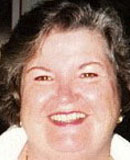 Nancy Pilorget
Meet the Authors
Kaye Olson, coordinator of the Coping with Vision Loss study, has a Bachelor of Arts degree in Psychology from Aquinas College. She also has a Master of Arts degree in Family Studies and Community Health Sciences and a Cognate (i.e., minor) in Aging from Michigan State University. Kaye has been a nurse and nurse practitioner; President of Working Well, a stress management consulting firm; a faculty advisor and tutor; and is the author of several books and articles on stress management.
John McElheron has a Bachelor of Arts degree from Sacred Heart College, a Master of Social Work degree from Wayne State University, and a Certificate in Aging from the University of Washington. He is employed at the Association for the Blind and Visually Impaired (ABVI) in Grand Rapids, Michigan, where he provides individual counseling and an extensive network of support groups. John has been a teacher, school social worker, family court evaluator, mediator, and counselor in private practice.
Nancy Pilorget has a Bachelor of Science and a Master of Arts degree in International Education, both from the University of Michigan. She also had a Fellowship in New Delhi, India from the Professional Studies Program at the University of California at Berkeley. Nancy is employed as Director of Support Services at the Detroit Institute of Ophthalmology (DIO) in Grosse Point Park, Michigan. Prior to her work at DIO, Nancy worked in the Detroit Public School system for 30 years.
Can you tell us more about your background, experiences, and training?
Kaye:
As a young child, I used to visit my great-aunt Mary, who was totally blind. I sat on the floor with my two sisters, fascinated with my aunt, because her eyes were closed as she rocked in her chair. At that time, I didn't understand why her eyes never opened when she talked with me; that image stayed with me throughout my life and was my first exposure to blindness.
In the beginning of my career, I worked as a nurse and nurse practitioner in hospitals, health departments, a university health center, and in private practice, often working with people who were visually impaired. Consequently, I became a strong health advocate for clients.
Educationally, I was a "late bloomer," since I received my B.A. in Psychology when I was 39 and my M.A. in Family Studies and Community Health Sciences when I was 43. After completing my education and authoring a manual on stress management, my life took a new turn and stress management became my focus.
I spent the next 17 years at Lansing Community College as a stress management instructor, faculty advisor, and tutor, working with visually impaired students and others with special needs. I also started Working Well, my consulting firm, the same year I was hired by the college.
In 2002, my life changed again. On March 26, 2002, I was diagnosed with a serious retinal condition that resulted in the loss of central vision in one eye. My physicians compared my Branch Retinal Vein Occlusion (BRVO) to a "stroke on the retina."
This life-changing event precipitated my retirement from the college and my consulting business. Over the next five years, I was seriously challenged by my inability to cope with my vision loss and the concurrent deterioration of my health. Finally, in 2007, my health stabilized.
Since 2004, I've worked as a volunteer with the first-year medical students at Michigan State University's College of Human Medicine. I am their first patient and the experience provides me with an opportunity to educate future physicians on eye disease and the psycho-social issues that accompany vision loss.
John:
Throughout my 35-year career in social services, I have always worked with individuals (children, parents, and adults) to assist in managing special needs and successfully overcoming life challenges.
My current work with visually impaired adults draws upon my lifelong experiences in education, counseling, and the arts to promote discovery, possibility, and purposefulness in those who seek to expand their horizons and raise their spirits while facing the challenges of vision loss.
At ABVI, my programs offer clients individual counseling and an extensive network of support groups, in addition to community building, mentoring, advocacy, and education. I also make a number of creative recreational opportunities available to our clients, including pottery, music, outdoor exploration, cross-country skiing, and yoga.
Nancy:
My background was similar to millions of people my age during the turbulent 1960s, until my senior year of college when I applied for, and received, a fellowship to India. It truly changed my life and my view of the world.
Through this fellowship, I traveled around the world and learned and lived a lot: from the desperate poverty of the Philippines to the meditative poverty of Katmandu. Always, it was the poverty and lack of education that touched me the most.
At 22, I returned home and viewed our country and our problems with a new eye. My experience with internationalism led me to the Detroit Public Schools, where poverty and lack of education were not uncommon problems. It was in Detroit that I set about making my small impact on the world. With over 10,000 students in my classes in the 30 years I taught, I feel I gave each student something to hang on to and move forward with.
I came to my work with low-vision individuals exclusively by the side door! I was retiring from the school district but felt a need to keep involved. I played bridge with the former Director of Support Services at the DIO who wanted to retire. On the strength of my ability to facilitate groups, I was asked to apply for the position.
It involved a steep learning curve, as well as a lot of on-the-job training. After 11 years here, I am still learning. I feel privileged to be able to work with such courageous and interesting individuals.
At the DIO we have four support groups with approximately 140 members. Three of the groups contain seniors, ranging in age from 75 to 97, most with macular degeneration and many with depression. The fourth group is for people 60 and under, many of whom have jobs, and some of whom have other significant health issues in addition to visual impairment.
Can you tell us more about the Coping with Vision Loss Study? What prompted you to undertake it?
Kaye:
In 2002, when my "retinal stroke" was diagnosed, I spiraled down into poor health over a period of five years. It was humbling – and distressing – to have a nursing background and not be able to truly understand my vision loss diagnosis until I searched the Internet.
Despite my many stress management skills, I wasn't coping. I requested a vision loss support group for help, but the clinic where I was being treated told me there were no such support groups. I would learn seven years later, however, that there were indeed two support groups in the area at that time. My ophthalmic clinical setting had no grasp of community resources for adults with vision loss.
By 2007, after much hard work, my health stabilized. It was then that I made a personal commitment to conduct a study on coping strategies to help other adults with vision problems.
My primary question was this: "How do adults cope with blindness and visual impairment?" Certainly, this information would not only help those affected and newly diagnosed, but could also provide insight to professionals assisting the visually impaired.
After developing a questionnaire, I searched the Internet for organizations that advocated for the visually impaired and sponsored support groups. It was through my online outreach efforts that my relationship began with the Association for the Blind and Visually Impaired and the Detroit Institute of Ophthalmology.
Our group that formed to conduct the study evolved into a multi-disciplinary team of five professionals representing diverse fields, including social work, vision rehabilitation therapy, nursing, low vision optometry, and a director of support services for the visually impaired.
John:
I realize that a key to successful vision rehabilitation is to develop and sustain a positive mental attitude. An impetus for my involvement was the opportunity to learn from the hearts, minds, and experiences of our own clients and discover what has helped or hindered them in making a positive adjustment to loss of sight.
As a social worker, I was eager to learn about emotional reactions and the factors that lead to the necessary shift in thinking many people must wrestle with when faced with a significant loss in function, including vision loss.
I wanted to have the opportunity to strengthen and enrich our efforts in supporting our clients' goals for increased independence, based in part on what our clients told us through their survey responses.
Nancy:
I felt that the Coping with Vision Loss Study could provide data and crucial information from visually impaired people themselves. In their own words, they would be able to describe feelings and strategies for dealing with their lives.
Often, it seemed that the wishes of adults who are visually impaired were dismissed or ignored by their children, friends, and even doctors, all of whom believed they knew what was best for the person with vision loss. In this survey, the visually impaired adults' own thoughts, hopes and needs could not be ignored.
What were each of your roles in the Coping with Vision Loss Study?
Kaye:
It was my responsibility to coordinate the overall study process. Along with the support group facilitators, I worked with study participants to complete the questionnaire through support group sharing, retirement community presentations, and face-to-face interviews. I tabulated the survey responses and interpreted the results with a consulting Michigan State University statistician.
I shared the survey results with administrators, faculty, and staff of university programs preparing vision professionals; agencies advocating for the blind and visually impaired; support groups; and state, regional, and national organizations for the blind and visually impaired. I also determined that websites and publications were needed to further disseminate the study results.
John:
I was able to enlist the participation of many of our support group members by appealing to their interest in helping others. Once I explained that their participation would likely help and encourage others living with vision loss, there was no further selling job needed to recruit them.
I also assisted Kaye in shaping the questions, offering advice on accessible formats, and providing dozens of willing participants. We distributed the large print questionnaire during support group meetings, giving the members a choice of either completing it at home or during the support group meeting with assistance.
Nancy:
My role was to gather volunteer participants and transcribers and provide them with a place and time to go through the survey at each participant's own pace. I was responsible for storing the questionnaires until they were completed, preserving each respondent's confidentiality, and mailing the completed questionnaires to Kaye.
Members of our support groups completed the surveys over several meetings in a one-on-one interview format, with volunteers transcribing participants' responses. Some participants were interviewed by phone and their answers were transcribed by volunteers.
Can you provide more detail for our readers about the Coping with Vision Loss Study?
Kaye:
The purpose of the ten-month study was to collect documentation about the process of coping with vision loss. The survey included questions about the following subjects:
Emotional reactions to vision loss
Lifestyle choices regarding safety
Lighting needs
Driving abilities and needs
Use of low vision devices
Use of assistive devices for daily living
Training/educational program attendance (i.e., low vision, daily living skills, orientation and mobility, vision rehabilitation, assistive technology, guide dog training)
Personal coping strategies
Participation in support groups
Current confidence level
Advice for other adults recently diagnosed with an eye condition
Prior to joining the study, prospective participants were informed of the following:
The purpose of the study
Participation was voluntary
Participants would remain anonymous
Possible benefits of participation
A 30-day deadline for completion of the survey
Survey results would be shared through websites and publications
With collaborative input from John and Nancy, the final questionnaire contained 16 major subject areas. Several open-ended questions encouraged additional comments.
The survey print was enlarged and keywords were bolded for better readability. Some respondents required additional assistance, such as using a low-vision device or requesting a face-to-face interview to record their survey responses. A low-vision optometrist served in a consulting role throughout the study process.
Throughout 2009 and 2010, we conducted the study and analyzed the results. When it was completed, we initiated efforts to communicate the results to adults who were visually impaired, their families and friends, universities educating vision professionals, and related advocacy bodies and agencies for the blind and visually impaired.
Can you highlight the results of the Coping with Vision Loss Study?
Kaye:
A group of 163 visually impaired adults completed the questionnaire. The average age was 75, with more women (71%) participating than men (29%). Forty-five percent had macular degeneration, 7% had glaucoma, 6% had retinitis pigmentosa or other eye conditions, including optic nerve, corneal, or diabetic disorders. Most (91%) had both eyes affected.
Emotional reactions: Following the diagnosis of vision loss, anxiety was the most prevalent emotion. Some questionnaire respondents indicated great emotional pain by selecting all of the listed emotional choices/options. Several respondents reported that when a family member had been diagnosed previously with the same eye disease, the shock and disbelief at their own diagnosis was lessened.
Support groups: Many respondents listed the benefits of being in a vision loss support group, reporting that support group participation helped with problem-solving and gaining new skills for increased confidence and independence. Group members enjoyed peer companionship and were able to keep current on new devices and services. A 74-year-old man reported that the support group helped him to "gain useful information on research and trends." Several participants reported that they viewed their support group as a "lifeline."
Confidence levels: 84% of the respondents reported being more positive and confident now than when first diagnosed. This documentation lends hope to visually impaired adults, especially those newly diagnosed with vision loss.
Depression and vision loss: Fourteen adults reported chronic depression, all with both eyes affected, and all but one being female. Thirteen of the 14 respondents reported moderate or severe chronic depression.
Personal coping strategies: The following table from the study illustrates the wide range of personal coping strategies used by the study participants within attitudinal, leisure and support categories:
Mental/attitudinal
Leisure/occupational
Support/Social Network

Problem solve
Stay informed on the eye disease
Accept the loss
Refuse to dwell on it
Make adaptations
Keep a positive attitude
Learn to live with it
Take one day at a time
Use humor

Listen to talking books
Keep busy
Do tasks differently
Enjoy music
Keep up with the news
Engage in hobbies
Stay employed
Volunteer
Use public transportation

Enjoy family and friends
Meet others who are visually impaired
Contact advocacy agencies
Join a support group
Seek visual aids and devices
Accept assistance
Hire outside help
Socialize
Travel with family
Respondents also reported that integrating medical treatments with exercise, meditation, yoga, inspirational books, or a guide dog helped to balance out life. Most individuals using religion to manage stress were over age 60. Prayer, faith, religious beliefs, and church involvement were all mentioned as empowering.
Advice to others: Respondents advised the newly diagnosed to seek the best specialist, get a second or third opinion if necessary, follow directives, and connect with another person who has experienced vision loss. They also emphasized self-responsibility and assertiveness: become educated about the eye condition, monitor the vision loss, get questions answered, obtain training, and learn new skills to improve independence.
Respondents encouraged the newly diagnosed to build a support network, involving family, friends, their specialist, vision professionals, support groups, and helpful community resources. They also emphasized the importance of connecting with agencies for the blind and visually impaired, and advised new agency clients not to reject technology. They emphasized the importance of obtaining training in adaptive living skills, orientation and mobility, braille, and assistive technology.
Low vision devices: Adults participating in the study used a variety of low vision optical devices. 52% used magnifiers and/or magnifying reading glasses and 30% used assistive technology, such as CCTVs or other electronic video magnifiers.
Lighting: 57% of the respondents had purchased special lamps or learned to use lighting more effectively to improve visual function. Examples included using flexible-arm task lamps and full-spectrum bulbs, increasing the number of lighting fixtures, and changing the position of existing lighting fixtures to move the light closer to the task.
John:
I've observed that successful adjustment to a loss is finally evidenced by the person's or the group's willingness and urge to "give back" to others. I feel the survey was both an instrument for self-assessment and an opportunity for outreach to the larger community.
Although many of the survey responses may appear to reinforce the notion that active, positive people tend to seek support and answers to life's problems, I also learned that referral sources are crucial in connecting people in need with services that can assist.
Most of our survey respondents located the tools, training, and encouragement that comprise vision rehabilitation through the referral of a primary or secondary healthcare professional. We learned that many people have walked through our agency's doors solely because of the trust they have placed in their eye doctors. Initially, these prospective clients knew nothing about our agency or services, but were willing to listen and try, based upon a positive relationship with his or her eye care specialist.
How can this information help families and individuals who are coping with vision loss?
Kaye:
When any person experiences vision loss, family members are drawn into this life-changing event. Often, the patient's shock and disbelief following diagnosis can block the information provided by the eye care specialist. Family members need to advocate at this time, yet they also need guidance.
The wealth of information achieved through this study can offer the patient, as well as family members, powerful information. Through their study responses, these visually impaired adults have written the guide for the newly diagnosed, in addition to providing insight for the family:
Research or have a family member search the Internet for information about the eye condition.
Connect with others with the same eye problem.
Take the time to grieve the vision loss, then seek help to move on.
Assert oneself and get all questions answered.
Seek a second or third opinion, if needed.
Seek out a low vision specialist, if needed.
Contact an agency that advocates for the blind and visually impaired for additional assessment and resources.
Join a vision loss support group for ongoing education, skills, and peer support.
Be patient with yourself and understand that adjustments, adaptation, and rehabilitation are processes that will take time.
Remain open to any visual device or type of technology that might be helpful.
Take recommended classes on orientation and mobility to learn ways to improve balance and navigate new and challenging areas.
Take recommended classes on activities of daily living.
Find new and alternative ways to accomplish daily tasks and be open to learning new skills to increase independence.
Build a solid support network, involving family, friends, medical specialists, clergy, outside assistance, and community resources.
Stay engaged with outside activities to prevent isolation.
Be proactive and monitor the eye condition; contact the eye specialist if there is a problem.
Take one day at a time.
These steps are invaluable for newly diagnosed clients and their family members. For those adults who have been blind or visually impaired for a longer time, this helpful list can serve as a review for self-examination, setting goals, and making changes for improved quality of life.
John:
Many visually impaired adults who visit our agency are discouraged or even clinically depressed. Many are helped to overcome those emotional barriers by finding that their lives can change for the better with some training and the right tools.
Lingering grief reactions and feelings of hopelessness can sometimes be overcome by involvement in counseling and the special energy and chemistry of peer support group involvement. It is not only the strong, positive, and brave who take advantage of special services when faced with difficulties. I have seen many people with a wide range of personality types and medical challenges move forward with the help of appropriate training, tools, and emotional support.
Nancy:
I think the highlight of the results is the advice that the visually impaired participants offer to their peers. I feel it is uplifting and hopeful to adults who are newly visually impaired. Family members can also use these words of encouragement to seek assistance and maintain a positive attitude.
How can this information be used by other professionals or agencies for the blind and visually impaired?
Kaye:
The psychosocial issues within this study can remind professionals of the complexity of the vision loss process and how important support, coping abilities and early intervention are to successful rehabilitation. Without early guidance, the potential for depression, dependency, and isolation may increase, blocking adjustments or delaying adaptation.
Our study identified the period following diagnosis as a vulnerable time emotionally; thus, we emphasize the importance of professional referrals for assessment, evaluation, assistive devices, classes, and guidance. With 83% of the study participants being from support groups, the positive educational, skill-building, and social aspects of the gatherings were well documented. Support group facilitators can also play a key role in referring members for additional resources throughout the rehabilitation process.
Professionals can use the study's multiple survey topics within their own intake processes for new clients. The study data on emotional reaction to loss, measurement of chronic depression, lifestyle choices, coping style, and level of confidence could broaden the assessment and evaluation components.
We recognize that some individuals with gradual or minimal vision loss may not need a low vision assessment or support group. Also, those individuals with a strong family support network may do well without intervention. But for many individuals, it is vision professionals, advocating agencies, and support groups that are essential for successful rehabilitation and quality of life.
John:
The study has reinforced our agency's mission to meet individuals at their level of need and concern, working with them on goals they identify as important to them. Even small improvements in functioning and attitude are worth the time and energy spent in the referral and teaching processes.
Healthcare professionals, especially eye care specialists, need to be continually reminded that the rehabilitation component of eye care is crucial to maintaining independence. I'd like for eye care professionals, starting with the medical schools and licensing boards, to make referrals to vision rehabilitation a basic and necessary standard of patient care.
Bridging this vision rehabilitation "disconnect" is vital. Although estimates of adult blindness and vision impairment can vary, one factor remains consistent: The majority of these individuals do not have regular access to vision rehabilitation services. The voices in our study speak clearly about the need to "get the word out."
Nancy:
Agencies can use our study information to support the creation of vision loss support groups for adults who are blind, visually impaired, or have low vision. Senior centers do a great job for the healthy and active senior but often don't realize that they are leaving behind many who cannot square dance or read the bingo card.
Acknowledgments
The authors express their appreciation to the 163 blind and visually impaired study participants. Their self-reporting efforts provided invaluable documentation on coping with vision loss.
The authors recognize the unique multidisciplinary team that made this study possible: Kaye Olson, M.A., Study Coordinator; John D. McElheron, LMSW, Counselor and Support Group Coordinator, Association for the Blind and Visually Impaired; Nancy J. Pilorget, M.S., Director of Support Services for the Visually Impaired, Detroit Institute of Ophthalmology; Karolina Smiley, M.A., CVRT, Vision Rehabilitation Therapist, Association for the Blind and Visually Impaired; Laura L. Kenyon, O.D., FAAO, low vision optometrist, Association for the Blind and Visually Impaired.
The authors acknowledge the following individuals for Lions Club study support: Lion A. Charles Weir, M.A., Bretton Woods Lions Club; and Lion Thomas J. Doyle, O.D., DeWitt Lions Club.
For additional information about the study, or to obtain a three-page summary of the study results, contact:
Kaye Olson: olsonek7@yahoo.com
John D. McElheron: jmcelheron@abvimichigan.org
Nancy J. Pilorget: npilorget@dioeyes.org