Editor's note: while we are honoring Veterans with Veterans Day, we are bringing to your attention a public awareness campaign that Marty Klein has launched to advocate for people with disabilities to be able to serve in the military.
by Marty Klein, guest blogger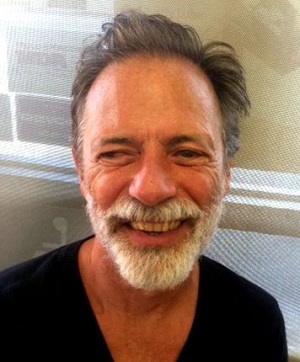 Why Can't We Serve?
For over twenty years, I have had a desire to help upgrade the standard of living for all people with disabilities by getting the people of our country to see how our military has been, and still is, discriminating against us in one very specific way. Since the passing of the Americans with Disabilities Act in 1990 and the more recent incredible advances in technology, there is absolutely no reason why the military couldn't allow intelligent, enthusiastic and responsible people with disabilities to join the armed forces in noncombat positions, and have the opportunity to serve our country. However, at this moment it is not possible because in order to enlist you must pass a physical exam and be clear of certain medical conditions that will disqualify most people with disabilities. But a great example of non-combat jobs are all computer related positions, which today is likely to be more than half the jobs done in the military. These positions, with some accommodations, could be done by people who are disabled. So what are the barriers to serving?
Lost Vision and Became a Disability Advocate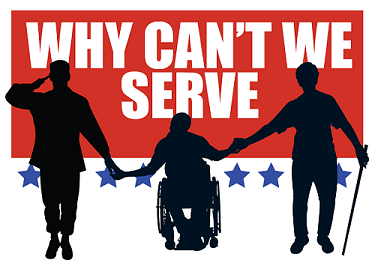 Part of the reason I am passionate about this is that I lost my sight while serving in the Air Force. I was discharged in 1970 as my vision was getting worse. I was listed as totally blind in November of 1971. I had originally gone into the military because I wasn't happy in college. So, I enlisted, and that way I thought that I wouldn't have to be drafted and sent to fight in Vietnam. It was 1967 and the war in Vietnam was intensifying. But after losing my vision the next seven years or so were incredibly difficult. But through it all I found a way to navigate this challenge and today I am actively involved in my community in Woodstock, New York, do yoga every day, sing and play music with friends. I also have written 3 books and 2 screen plays, started a holistic learning center in Tallahassee, Florida years ago called Southern Springs, and created a yoga program called Beginning Yoga for the Blind and Visually Impaired.
Over the years, I have become a strong advocate for empowering people with disabilities. In the mid-1990s, I started the Disable Social Hour, a monthly gathering for people with disabilities in Tallahassee, Florida. Later I created a website called Blind Spots which gave movie reviews for blind and visually impaired people information about the ease or difficulty of watching a movie with sighted assistance. So, now seems to be the perfect time for me to combine my skills with those of others and bring this important issue into the light.
Careers for the Wounded Soldier
I'm also deeply saddened by the daily acts of suicide committed by our veterans, many who have returned from combat with permanent disabilities. I'd like to see wounded soldiers who return from combat to have the option of staying in the military with a chance to make a career out of it. It is hard to navigate the disability evaluation system to return to service. I believe that being able to remain in the military might help reduce the rate of suicides and boost the morale among vets. Right now, the return to service regulations are hard to navigate.
Documentary A Good Outreach Approach
I believe a full-length documentary about this whole subject would, at the very least, expose the issues and start a national conversation, and at best, could cause sweeping changes in how the public views people with disabilities. In addition, the documentary may very well be a catalyst that helps raise the consciousness regarding disabled vets, as well as raising the standard of living for all disabled people. I have contracted with a wonderful filmmaker, and together we plan to combine my life story, as an inspirational model of what is possible, with images of past American heroes who were disabled. Additionally we want to interview senators and congressmen who would like to support this issue.
To learn more about my public awareness campaign, please visit the website.