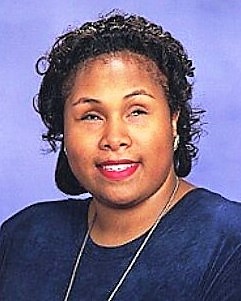 First Time Attending Conference
Encouraged, motivated and excited were the three dominant emotions I felt attending my first AFB Leadership Conference. The conference was held from Thursday, February 27 until Saturday, March 1st at the New York Marriott at the Brooklyn Bridge Hotel. Despite the freezing cold weather in New York, I jumped at the opportunity to engage with others in the blindness and visual impairment arena. As I combed over the jammed-packed agenda I saw several sessions I wanted to attend. But the challenge was deciding which ones to go to knowing that I couldn't go to all of them. I ended up picking sessions that would not only help me professionally in my work, at the Center for the Visually Impaired, but in my personal life. There were sessions that focused on your professional development such as public speaking, diversity in the workplace, managing a staff, as well as sessions on indoor mobility, assistive technology and transportation. I felt these offerings were perfectly aligned with the conference theme: "Your Bridge to the Future."
Three Days of Sessions
Thursday was especially devoted to technology. I attended an all day seminar hosted by AccessWorld Magazine where representatives from companies such as IBM, Yahoo!, Google and Facebook shared about what they were doing to make their products and services more accessible to the blind and visually impaired. I learned that some products are accessible while others still have some more work to do to get there. Friday and Saturday were more a focus on enhancing professional and leadership skills. But before the day got going on Friday, I attended a breakfast hosted by Vanda Pharmaceuticals bright and early at 7 a.m. Vanda recently got FDA approval in January to distribute a medication call Hetlioz , which will help people who have the Non-24 sleeping disorder. This disorder is found in people who are totally blind with no light perception. I was especially interested since I was diagnosed with Non-24 a couple of years ago. Vanda was seeking our assistance in how best to market and promote the medication to those that really need it. I am excited about this new development and will share more in a future post about my own struggles with the Non-24 hour sleeping disorder. So stay tune. But back to the conference!
Continuation of Things Learned
Later on Friday, I learned strategies on how to bring out the best in your staff from the session moderated by Nancy Miller, CEO of VISIONS. The session was called "Managing Professionals: Does It Have to Be Like Herding Cats?" and it appealed to me since I just recently became a manager of about 15 volunteers at my non-profit agency. We talked about having those difficult and tough conversations when decisions are made from upper management and does not go over well to the staff below. On Saturday, I got great advice and tips on how to be a more effective visually impaired public speaker from the session on" From Student to Master: The Art of Public Speaking." Our presenter, Mark Lucas, Executive Director, US Association of Blind Athletes, had us break up into groups of two. We had to give impromptu speeches to each other. Mine was on, what is the one big thing I have learned so far at the conference. At first I was totally stumped and my mind went blank. There were so many things I had learned so far and choosing just one was tuff. But after taking a huge breath and gathering my thoughts I came up with it. That one big thing I learned from this year's conference is the one I will share with you as I close this post.
My One Big Thing
My one big thing I learned at the conference was to stay encouraged. To keep moving forward in my career. I was very impressed with the level of attendees. There were people who were blind and visually impaired that had positions of power and prominence. People who were CEOs, executives, business owners, world travelers and had high levels of education. Unfortunately, I don't see much of that where I live. It encouraged me to know that people with visual impairments can be very successful. That we can have more than just a job but a full, active and vibrant career. I was encouraged to reach out to the new people that I met. To not just store their business cards in a drawer somewhere but connect with them and stay in touch. I was encouraged to continue to polish my own skills and challenge myself to do more at work. And lastly, I was encouraged to attend next year's conference; which will be in Phoenix. A much warmer climate!
Let's Discuss the Conference
Did you attend this year's leadership conference? If so, what is the one big thing you learned? How important is it for people with vision loss to have leadership skills? How do you stay encouraged in your leadership role where you work and live? Share your comments in the section below.