Peer Advisors Share About Helen Keller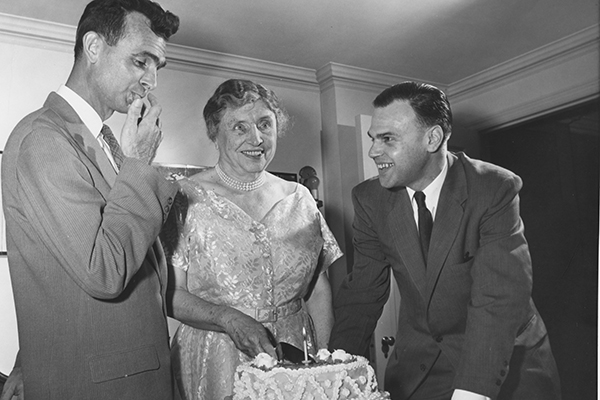 Helen Keller's Birthday
Today, June 27th, is Helen Keller's birthday. This incredible woman became deaf and blind at the age of nineteen months. Few could have imagined the leading role she would grow up to play in many of the significant political, social, and cultural movements of the 20th century. She worked for the American Foundation for the Blind for forty years, and until her passing in 1968, she worked unceasingly to improve the lives of people with disabilities. So in celebration, some of the peer advisors want to share how Keller has impacted their lives and what she means to them. Read on to find some of their thoughts and comments.
Life Is an Adventure
"Life is either a daring adventure or nothing at all." Is one of my favorite quotes from Helen Keller. I realized that shortly after losing my vision that I had to take "the bull by the horns" sort of speaking and jump into life. I realized my own mortality; that life was too short and that I might only get one chance to do the things that I wanted. It is amazing that a disability brought me to this decision. Looking at Keller's life also inspired me as well. I first read about her when I was a little girl and was amazed that a woman who was deaf-blind could accomplish so much. She learned how to read and write. She graduated from college. She traveled all over the world. She met famous and important people. She fought for civil and human rights. She was outspoken and a feminist. She did not allow her disability to keep her from enjoying the fullness of life or participating in it. Her life was truly an adventure! I model my life the same.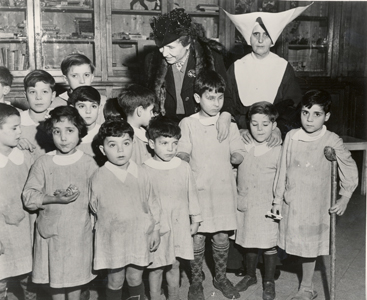 Memories of Helen Keller
My first vivid memories of Helen Keller come from seeing Patty Duke as Helen Keller, bigger than life on a movie screen in "The Miracle Worker." Helen's name, however, was familiar to me at that time perhaps because my paternal family is from the same area of Alabama. Like many other little girls, the movie stirred within me a life-time interest in the life of this remarkable woman.
Several years after seeing the movie I had the joy of visiting Ivy Green. At the famous well pump where Helen's mind and life were re-awakened to the world of language, I began to weep. Since that day, every time I see the movie or "The Miracle Worker" performed live, I've weep as Annie spells "water" into Helen's hand. This includes thirteen performances at a community theater where I had the privilege of training a young girl to play Helen.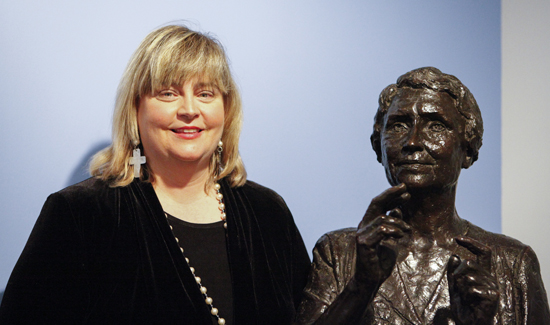 A few years ago I was introduced to Keller Johnson-Thompson, Helen Keller's great, great grand niece at an American Foundation for the Blind event. Through Keller, I felt like I'd made a real connection with Helen herself. Keller shared that, as a young girl sitting on the steps of her home reading "The Miracle Worker", she realized how incredibly amazing her aunt for whom she was named, truly was and continues to be in hearts around the world. Thank you AFB for sending Helen Keller around the world as the first true ambassador for blind people!
An Overcomer and Hero
Helen Keller was a "fighter!" She was an overcomer of the most profound challenges in life. She rose above obstacles on her own grit and gumption, before there were helpful laws, resources and services for the disabled. She was a trail blazer and paved the way for all who would come after her. Helen Keller was a tireless activist and advocate who used her own life to improve the lives of many. She is a true American hero and I celebrate her contributions and legacy with gratitude.
My favorite Keller quote is, "There is much adversity in the world…but there is also much overcoming of it."
Words of Helen Keller Empower Now and for Always
There is no doubt that Helen Keller was a remarkable woman. As a writer, I find wisdom, comfort and an extraordinary depth of understanding in her words and in her life. In her own words, may we honor this visionary who, to this day, still inspires millions around the world. Here are my seven favorite Helen Keller quotes!
When we do the best that we can, we never know what miracle is wrought in our life or in the life of another.
The world is not moved only by the mighty shoves of the heroes, but also by the aggregate of the tiny pushes of each honest worker.
The marvelous richness of human experience would lose something of rewarding joy if there were no limitations to overcome. The hilltop hour would not be half so wonderful if there were no dark valleys to traverse.
A bend in the road is not the end of the road…Unless you fail to make the turn.
Knowledge is love and light and vision
The best and most beautiful things in the world cannot be seen or even touched – they must be felt with the heart.
Life is an exciting business, and most exciting when it is lived for others. Happy Birthday Helen!!
Share Your Thoughts on Keller
Do you have any inspirational thoughts or comments to share about Helen Keller? What does she mean to you? Is there anything in her life that stands out that you find encouraging or motivating? Share your comments as we celebrate this powerful and important woman's birthday.
More on Helen
Read about her friend Tilly Aston, Australia's first blind teacher
Find out about the Helen Keller Archival Collection Digitization Project