Take a Tour With a Difference
For those of you who enjoy wandering through art galleries, going on audio described tours and keeping in touch with the art world, guess what you can do over the holiday season without even having to get out of your comfy warm PJ's? Take an online audio described tour at the Guggenheim in New York!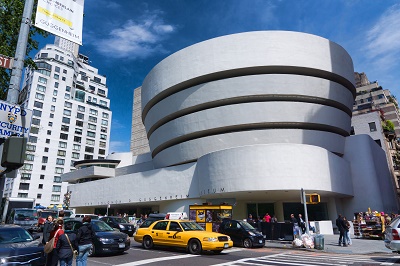 An Experience Like No Other
I was so impressed when I came across the link that guided me effortlessly from my comfortable chair in Australia to land inside the Guggenheim Museum New York to hear one of the best audio tours I have ever experienced.
Using full and accurate verbal descriptions to describe in precise detail six key artworks in the Thannhauser Collection made each painting come so alive in my mind's eye that I felt several tears flow with gratitude.
Moved by Audio Description
Why it was so moving to be taken on a descriptive tour around the gallery space with audio of the paintings in this collection was because as a visually impaired person with retinitis pigmentosa, it felt as if the narrator was giving me a private tour.
Her voice was clear and well spoken and she was in no rush. Nor was I, as I listened in awe to the narrator painting the scene with rich, textural words. She highlighted specific dimensions, colors, shapes, facial and body expressions, that segwayed beautifully into a vivid image of the museum and the artwork in this collection.
Treat Your Senses
It is exciting to share what I experienced on the audio tour and encourage anyone to take the time to immerse the senses in art. The audio tour has been especially designed for people who are blind or have low vision to give them an in-depth look at artwork. Where else in the world can you visit a top class art gallery and be allowed to come in your fluffy slippers and pjs? Guggenheim New York, that's where!
During the holidays, you can visit the Guggenheim website to find Exhibition Videos, Exhibition Audio & Exhibition Audio for Kids. There are also programs for visitors with disabilities.
Check VisionAware for other suggested cultural activities, information about accessible museums and art galleries, and information about audio description.