Traveling with a Visual Impairment
Editor's note: with the holidays just around the corner, the peer advisors thought it would be good to share some travel tips. This guest blog post was written by Sue Bramhall: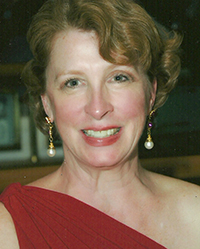 I'm a lifelong traveler who has Retinitis Pigmentosa, or RP, and I also run a travel agency for the visually impaired. So, if you have vision loss, I'd like to share several useful travel tips. And for those of you not affected, you may find at least a few of them useful as well.
Ask for Help When Needed
First, don't be shy about asking for assistance. An airline's or ship's crew, hotel clerks, taxi and bus drivers –they're always happy to help. When you check in for a flight, for example, an airline employee will escort you through security (and usually bring you to the front of the line) then accompany you to your gate. They will also alert the staff at your destination, so that someone can meet your plane and walk you to the next gate, even in another terminal, or through customs and safely to your pickup point.
When your flight is called, take advantage of the opportunity to pre–board. This gives you a few extra minutes to organize yourself in your seat; it also signals the cabin crew that, in an emergency, you would need extra help. Flight attendants will give you a personal safety briefing and make sure that you know where the emergency exits are.
After you arrive at the hotel, even before unpacking, get acquainted with the concierge. He or she is there to advise and assist, and is a wonderful source of local knowledge. A concierge can make restaurant and show reservations and often can get you into something that's otherwise booked up. When you leave, don't forget to thank your concierge with a gratuity.
Planning a Stress Free Trip
De–stressing a trip actually begins in the planning stages. Keep your sanity by building in some downtime; you'll get more value (and better memories) from a trip that proceeds at a comfortable pace. No one likes to come home exhausted.
Don't plan out every single minute of a trip, either. It's better to add an activity or two once you've arrived at your destination and have a better sense of the possibilities. In other words, leave yourself some wiggle room as well as downtime.
Take advantage of local tours. Many cities now have London–style,double–decker buses that let you hop on and off. I do this on my first day in a new city, to get an overview; then I know where to spend more time later.
Check for Currency Rates and Special Discounts
If you're traveling abroad, check the currency conversion rates before you leave home. Both at home and overseas, by the way, many attractions and events offer discounted prices to the visually impaired. Usually all it takes is a glimpse of a white cane or a service dog, but again don't be shy about asking. Some places even extend the discount to a sighted guide or driver.
In the United States, a lifetime National Park Access Pass is available at no charge to U.S. citizens who are legally blind. These passes are available at all National Park offices; bring your documentation.
Some More Travel Tips
I have two more minor, yet important, points to share. First, if you're not yet using raised stick–on dots to help you identify your luggage, your hotel room or even your floor on an elevator panel, get some and give it a try. And,speaking of dots, if you read braille, ask for such printed matter well in advance. Some companies need two months' notice to print menus and other handouts in braille.
My Travel Mission
With a little foresight, plus an open mind and willingness to ask for help, virtually all of us can travel in comfort and safety. My mission is to create travel opportunities for others who don't see well, and it's been a uniquely gratifying experience. As my husband likes to say, it isn't every travel company that has a blind guide!
Sue Bramhall is the owner of Mind's Eye Travel. She creates and hosts trips with sighted assistants for people who are blind or visually impaired. For more information, go to www.mindseyetravel.com. Sue can be reached at sue@mindseyetravel.com and 207–542–4438.
Editor's note: This story was originally published on the SightSeeing Blog at the Center for the Visually Impaired in August, 2013. It is published here by permission.
For your traveling pleasure, read more about travel on VisionAware.
.