Editors Note: Today marks the beginning of National Disability Employment Awareness Month. Peer Advisor Deanna Noriega wrote this post to bring attention to the importance of employment in her life and to demonstrate how persons who are blind or visually impaired can prepare themselves for employment.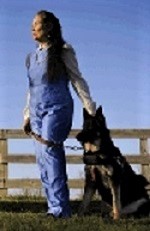 Deanna: At age 14, I was the eldest child in a family of five children. Money was tight, and we were all expected to pitch in around the house. I wanted to be able to save money for things I would need for college, buy the occasional treat like a record by my favorite musical group or new dress. I had lost my vision at age eight,which of course meant that paid employment presented a problem.
Expected to Carry Out Household Chores
Luckily for me, my family continued to treat me as the oldest child. I was expected to perform household chores and take care of my four younger siblings. My father was working sales jobs that required him to wear crisp white shirts. One of my Saturday chores was to iron them along with anything else that needed ironing. Neighbors dropping by observed that I did this task well and asked how much I would charge to iron for them. Before I knew it, I had several customers dropping off basket loads of laundry to iron.
Proving I could Babysit
I knew my friends earned money babysitting, but also recognized that potential employers would worry about whether a blind girl would be able to take care of their children. When I put up notices in the Laundromat, and grocery store, I offered a free afternoon of childcare while the parents were present. That way, I could demonstrate how I would handle their children. I arrived with a notebook and slate with stylus. I asked questions about their children's routines, allergies, bedtime rituals and important phone numbers like doctor and emergency numbers. Then I played with the children, reading to them from a braille book, fixing a snack, cleaning up the kitchen and generally keeping the children busy with activities and demonstrating that I could watch children by sound even when they were technically out of visual observation range.
Knitting to Make Extra Dollars
I learned to knit from my mother. I knitted colorful stocking caps and scarves for my three younger brothers and father. Some of his hunting buddies asked if I would make them such hats for hunting season. Pretty soon I was knitting caps and selling them at a local neighborhood bar where my dad and his friends stopped in for the occasional beer.
Experiences That Lead to Employment
These experiences taught me that skills acquired through unpaid labor can lead to employment. Several years ago, I was running a fair trade gift shop when a blind friend needed to find employment outside the home after being a stay at home mother raising three active sighted boys. She had married her high school sweetheart and never held a paid job. Rehabilitation services purchased her some technology when she was hired to answer a complaint line at a bank. Unfortunately, she found herself struggling to learn new technology while dealing with hostile customers. She was let go after the ninety day probationary trial work period. She was depressed and discouraged and the bills were mounting.
Learning Work Skills and Gaining Confidence
I asked her to come down to the store just to hang out. I showed her how to run my talking cash register, run a credit card with my talking credit card machine. I showed her how to tag merchandise using a pricing gun. I praised her bubbly friendly manner with customers and before too long she was comfortable in a retail setting. Then she was hired to work in a commodities store at our local military base, stocking shelves, selling merchandise and doing many of the things she had learned to do in the low pressure environment of lending me a hand at my shop. She still holds her job there and is a valued employee.
Don't Become a Statistic. Keep Exploring Your Options
In talking with young blind friends, I encourage them to get involved with organizations and causes that appeal to them. It is an excellent way to gain things to put on their resumes and to build job skills. Sure, it can be uncomfortable showing up at a food bank to volunteer and having the staff there treat you as if you are helpless. If you can bite your tongue and demonstrate that you can follow directions and perform tasks assigned to you efficiently, it won't take long to show them you are competent and can be a valuable asset. Take every opportunity to learn how to handle specialized equipment. You never know when a new skill might lead to a paid job. Meantime, you are networking, getting comfortable in a work setting and building your self-confidence. You are practicing your travel skills, making friends and, yes, adding to a resume that might catch an employer's interest. Except for the seven years I stayed at home to care for my three young children, I have been able to find some kind of paid employment. Don't let the statistics keep you from exploring your options. Get out there and make a difference in your community and world.
Read more about Working Life and Finding a Job.