Enjoy this post for September's theme of Healthy Aging.
Keeping Up with the Days of Week
"What is today, Wednesday? Or is it Thursday?" This is what I find myself thinking as I wake up in the morning. Since my retirement two and a half years ago, I've marked the days of the week in my mind with activities other than work-related events. Almost every day in my calendar has something written in it, to set it apart from the other days and to give it a central purpose. When I was working, the purpose of each day was already filled in for me. Now, I have choices, and therein lies the difference.
Redefinition of Retirement
Retirement can be like a full time vacation, or it can be the "R" word, something to be dreaded or feared, or it can be a time to do what is really important in life. The days can stretch lazily before you, with nothing more taxing to do than TV, talking books, texting, or talking on the phone with friends. This might seem appealing at first, especially if your job has been stressful and demanding. But after a certain length of time, all this free time becomes a burden, and the days become long and boring.
Listen for Opportunities Knocking
You can regard retirement as a time to sit down and rest, or you can see it as a time when you can do the things you love to do. Even without vision, there are hundreds of ways to make this time in your life rich and fulfilling. Here are some ideas: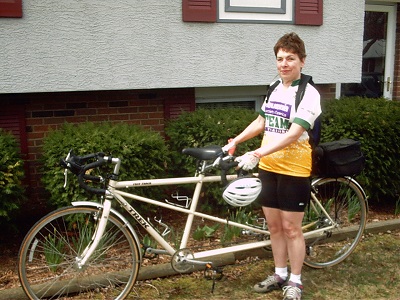 Go where there are people. When you were working, you had constant contact with people, and now that this connection has been cut, you'll probably want to make some new connections or expand on the ones you didn't have much time for before. If you belong to a church, now is the time to get more involved. Serve on committees. Offer to make visitations or make calls to check on elderly members. Sing in the choir. Join a Bible study or book group. Seek out a men's or women's circle, and contribute to church suppers and bake sales. Now you have time to try out all those recipes you've been saving.
Join the Club. There are many organizations that have been formed just for people like you and me, who have recently retired. For women, there is The Red Hat Society, a lively and fun-loving group of women who gather for luncheons and outings, sporting their purple outfits and red hats. It is not a philanthropic organization and there are no dues or minutes. Another option is The Transition Network (TTN), is a growing organization for women over 50 who are making the transition from career to retirement or career to part-time work. They have speakers and workshops, small interest groups, and conferences. My last suggestion, for both men and women, is Toastmasters International. For those who have careers, it's a wonderful way to improve communication skills. For those of us who are retired, it's a great way to make new friends and possibly find a path to a new vocation or avocation in public speaking. If you don't have a club of your choice nearby, you can do what I did, which was to start one myself. If you're not the club-joining type, you can still reach out to friends you haven't had time to see. Make a date to get together for coffee or lunch. Sometimes, you have to be the one to take the initiative.
Get in Shape. Now that you're retired, you no longer have the excuse that you don't have time to exercise. Gym memberships can be expensive, but many health insurance plans honor the Silver Sneakers program, which allows you to swim or to work out for free. Don't forget that taking a walk is one of the best things you can do for your body, and now, you have the time. If you walk for at least four hours a week, you will increase your probability of a longer and healthier life, and you'll be more likely to keep it up if you build a routine. Invite a friend to work out with you, and you'll both benefit from the commitment to each other to show up at the appointed time.
Dust off your talents. Have you always wanted to learn to play the piano? Be a standup comic? Write the "Great American Novel?" Now you have the time to pursue those dreams.
Volunteer. Finding an volunteer opportunity as a blind person might seem challenging at first, but if you look around and ask around, you'll hear those opportunities knocking. Think of the skills and talents you've honed over the years, and find out where they are needed in your community or in the world. For instance, writing for this website is a volunteer opportunity. Although I was involved in many of the endeavors I mentioned here, and I wrote a blog three times a week, I still found I had time on my hands. Now I fill those empty hours with contributions in words.
Retirement Can Create The New You
If your work has defined you, and now you're not working anymore, who are you? Retirement can create an opportunity of self-discovery. Now you have the time to learn more about yourself and create a new you. The choice is yours.
Discussing Retirement
Are you currently retired and looking for ways to stay involved? Does this post give you some ideas of things you can pursue? Or are you still working and need to think more about your future? Share your thoughts in the comments section.
Related Information