Growing Old Gracefully at Home
The saying goes that "growing old is not for the faint hearted." Most of us want to grow old in our own homes surrounded by the familiar artifacts that tell our life story and supported by our families and communities. We want to grow old gracefully and with dignity. We worry about becoming a burden to our loved ones. The process of aging presents challenges and changes in physical, mental, financial and social well-being. Many of us may lack awareness about the support services available in our communities which make aging in place possible.
According to the Center for Disease Control(CDC), "Aging in place" is a term used to describe "the ability to live in one's own home and community safely, independently, and comfortably, regardless of age, income, or ability level." The goal is to maintain quality of life and promote positive outcomes for adults who choose their care and living arrangements.
Why is this becoming more and more important? The Administration on Aging reports that the number of Americans age 65 and older will nearly double by 2030. Further, the number of seniors living with vision loss is also growing exponentially due to age-related eye diseases such as macular degeneration, diabetic retinopathy, cataracts and glaucoma. Aging with vision impairment has a unique set of issues and requires special considerations and services.
Planned Aging in Place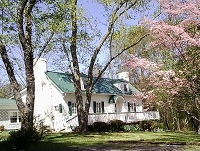 Planned aging in place is a trend that has spawned a host of services, health care products, technologies, policies, practices, programs and organizations which enable seniors to stay in their homes for as long as possible. For example, the National Aging in Place Council® (NAIPC) is an informational resource and senior support network of service providers dedicated to helping aging persons live comfortably at home. To meet the growing needs of aging adults, there are certified professionals such as Certified Aging in Place Specialists (CAPS), occupational therapists, physical therapists, and realtors. Homebuilders, financial planners, elder law attorneys, and other industries are responding to the unique needs of our aging population. Websites educate and assist caregivers in caring for aging family members such as Caring.com or AARP.org/Caregiving. There are also national programs that are private/federal/state partnerships such as Program of All-Inclusive Care for the Elderly (PACE), an assistance program that coordinates and provides needed preventive, primary, acute and long-term care services so older individuals can continue living in the community.
Physical Changes that Occur As a Result of Aging
These programs advocate that planning ahead allows more control over one's quality of life and independence. Future needs must be anticipated such as planning for physical changes that you may experience as you grow older such as:
decreased muscle strength and endurance
reduced mental processing
loss of vision and hearing
decreased balance and mobility
increased risk of falls and injuries
increased risk of illness and disability
Changes Impact Abilities to Handle Activities of Daily Living
Some activities that may be affected are:
getting around
grooming and self-care
meal preparation
driving and transportation
socializing
health maintenance
Managing finances and health care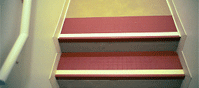 Reducing Risk of Falls
Modifying your home for increased safety and accessibility can reduce the risk of falls and injuries, which threaten the ability to age in place. The CDC reports that falls are the leading cause of injurious death among older adults, making up 75% of them. It is imperative to consider fall prevention when planning home modifications for seniors, especially for those who are visually impaired. Some low-cost examples of home modifications include: increased lighting, accessible light switches, railings and grab bars, nonskid flooring and walk-in bathtubs. In most cases, home modifications can be simple and cost-effective, offering substantial benefits. Occupational therapists and vision rehabilitations therapists can be helpful in determining appropriate home adaptations people who are visually impaired.
Planning Ahead for Myself
As I get older and my vision continues to decline, I have begun to worry about what the future holds and what I will need in the way of support services. I realize It is not too early to educate myself and start planning so that I can continue to live independently in the place I choose.
Remodeling Our Home
Recently, my husband and I did some remodeling in the home where we have lived for 20 years. Our main objectives were to increase lighting, safety and access for me now that my vision is so low. We focused on the kitchen, stairway, master bedroom and bath. We explained my special needs to the contractor who had many great suggestions (and you can find additional information in VisionAware's home modification area). We installed under the counter lights, canned lights and pull-out storage bins so that I can continue to function in the kitchen. The stairs needed contrast and extra lighting for safety. We edged the stairs in dark wood to contrast with the carpet and installed additional lighting. In our bedroom, I have a new closet with great lighting and organization. We replaced a bulky garden tub that was unsafe to access with a small soaker tub and enlarged the shower space, adding grab bars. The changes have made such a difference and I am looking forward to being a grandma in this house, which is full of lovely memories.
Take Charge of Your Life
Just as we planned for other life stages like going to college or starting a family, we must plan for our older years in order to age in place safely and with dignity. Think about the future and to be proactive. Take charge of your life.
Additional Resources