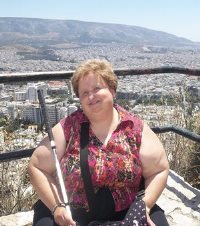 Technology–Both Exciting and Frustrating!
Technology is one of the most exciting and frustrating things in the world today. It can do amazing things; however, it can be the cause of countless hours of frustration and seemingly wasted time. As a blind person, I have used various kinds of technology over the past twenty plus years. It seems that in the past, in the blindness world, there has been that one new technology that leaps into the forefront, and everyone who is blind must have it. Now, however, as a blind consumer, I have many more options than ever before. In many ways, it's great to have choices, but in others it is just easier to use what every other blind person you know is using.
Joys of Reading in the 21st Century
It wasn't that long ago that if I wanted to read a book, I waited on cassette tapes to be mailed from the talking book library, then I drug out my National Library Service (NLS) 4-track tape player. That was it. Now, I have many more choices. I can download digital books directly from NLSBARD (Braille and Audio Reading Download) from Bookshare or Learning Ally. Then, I have a choice of how I want to listen to them. I can use my NLS digital player, a hand-held player like the Victor Stream (For more information go to the reading section,or even an iOS device (device with mobile operating system) like the iPhone or iPad. A decade ago, I would never have imagined so many possibilities. For an avid reader like me, this is truly amazing.
Using IOS Devices
When it comes to the iOS devices, though, I wasn't easily sold. I like having keys and buttons to press. How on earth could I manipulate some random flat surface in order to achieve a specific outcome? I got my first iPad just over two years ago. I hated it; nothing worked the way it was supposed to work. So much for VoiceOver and it doing all of the amazing things it was supposed to do. So, like often happens with frustrating technology, it sat around collecting dust in my house. Then, about a year ago, I received an iPad for work. I teach blind and visually impaired students, and I was supposed to incorporate the iPad into my instruction. Okay, now this is serious business. It wasn't just something fun, or not, to play with. This was my job. Now, I became a much more serious student. I had heard all about this amazing new technology and what it could do, but I wasn't personally convinced. So, I set forth with the determination to succeed in learning how to use it. With some sighted help, and hours of continued practice, I managed to teach myself the basics of using the iPad with VoiceOver.
Excitement of Having a Truly Accessible Phone–Out of the Box!
So, about six months ago, after months of frustration; then, finally getting comfortable with the iOS system, I purchased my first iPhone. I was so proud of myself, when, as they say can be done, I took the iPhone out of the box, pressed the home button three times, got VoiceOver running and set up the phone independent of sighted help. I would have never believed it possible, but I did it! Now, after using my phone for six months, I realize how much easier it is than the iPad. For a totally blind user, I definitely recommend either the iPhone or iPod. It is so much easier to locate the various elements on the smaller screen. If I had only known. I don't know why, but I always seem to do things the hard way.
The Joys of Refreshable Braille
I also use my Braille Note Apex on a daily basis. I've been a Braille Note user for the past ten years or so. All I can say is that I love having access to refreshable Braille. I had used the Braille 'n Speak for many years prior to the Braille Note; however, the addition of refreshable Braille made the note taker experience so much better. I didn't learn to read Braille until I was in high school, but I have always loved it. Even so, my reading speed and fluency wasn't up to par, simply because I didn't spend enough time reading it. I can definitely say, that using refreshable Braille has increased my Braille reading skills significantly. My big frustration with the Braille Note Apex at the moment is that it tends to lock up, and I often have to reset it. I've talked to other Braille Note users, and they have the same problem. I don't know what the problem is, but I do know that I didn't have to reset previous Braille Note models nearly as often as the Apex. Nonetheless, in my opinion, the Braille Note is a great product, superior to other similar products. I hope Humanware can sort out this glitch. For any Braille reader who can afford the price tag, I definitely recommend the Braille Note.
Using a PC
Now, for the PC, I have been a Windows user for a number of years. I love Windows XP. I know where things are, and I can find the tools to accomplish the tasks I need to accomplish. So, now I am forced to transition to Windows 7. Yes, I know I am really behind the times, but technology in the world of education generally is not the newest and brightest. I must admit I am struggling. In the world of ribbons, when you move down with the down arrow, then back up, you don't necessarily go back to the item you previously saw. Why is this? It's so frustrating! I'm not techy, it's not intuitive to me, and I really don't want to read manuals. I simply want to do the basic tasks I need to do every day for my job and personal needs. Why do techy people and the large tech companies that they run feel it necessary to change things around? I can understand the need to make the technology easier and more intuitive, but really? Why does every system have to change so drastically with a new version?
It's Up to You
When I think about technology and my own frustrations, I remember our first VCR. My dad loved watching videos, but he never learned how to put in a videotape and turn the movie on. He always said, "you just do it." Dad, I really understand now. Often, I want to say, "You do it." But in our vastly changing world of technology, that isn't an option today. There are genuinely some things that our present access technology for the blind won't let us do. That is so frustrating, especially in a job situation. However, as a blind individual, I realize I need to do my best to keep up with the available access technology. For those who feel my own pain and frustration, I encourage you to keep working at it. As I learned the iOS devices, I found many resources on the web that helped me to make sense of it all. On top of that, I simply had to take the time. Anything that is worth learning takes time. What it boils down to is how important is it to you and if you are willing to invest the time.