Why I Use Uber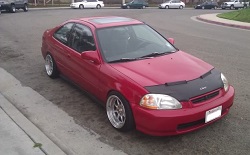 The past year Uber has revolutionized my life. It has been an excellent alternative to public transportation, cabs, hiring personal drivers and asking for rides from friends. I have used Uber for all kinds of commuting around the Atlanta Metro area. Doctor appointments, work-related meetings, grocery shopping, and outings with friends and movie nights. You name it and Uber has pretty much taken me there. But with all of this traveling around Uber can be quite addictive. I mean, with the ability to call up a driver in about 5-10 minutes with the swipe of a finger on your smartphone just about any time you want? That is just hard to beat! But there is a cost to because Uber can be expensive depending on where you are going. My rides have ranged from as little as $5 to as high as $30 or more,causing me to slow down and look closely at the top most important times to use Uber. So if you are considering using Uber and are not sure of when to use the service take a look at my suggestions.
The Five Ways I Use Uber
My Ways Are Subjective
So, I hope that my five top ways of using Uber were helpful for you. Please keep in mind these ways are completely subjective and just coming from personal experience. As you use Uber you might find similar experiences or totally different ones. But at the end of the day, I believe that Uber is a great alternative to traditional modes of transportation that are currently available.
Be sure to read my first post on Using Uber as an Alternative Transportation Source.