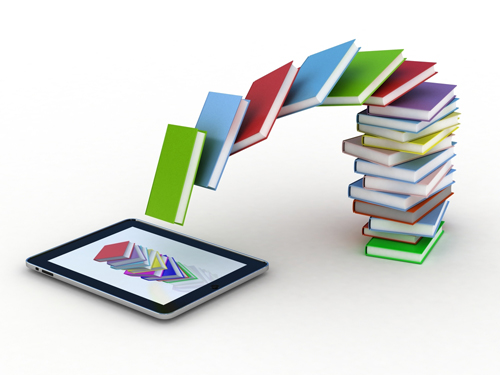 Writers for centuries have created blind characters as literary devices, symbols, or simply for the challenge of it. Often they make these characters either extraordinary with special talents or helpless and tragic. In literature, the representation of blindness serves to illustrate cultural themes and values but rarely is it accurate or realistic. We end up with stereotypes and poor representations of what it is like to live as a blind person. We know the experience of blindness is as diverse as we are as individuals and it defies stereotyping. Can an author who is sighted create a believable blind character? Can blindness be depicted realistically by someone who is not blind? As readers who are blind, how do we feel about blind characters in the books we read? See what our reviewers have to say about these fictional blind characters and join the conversation below.
All the Light We Cannot See by Anthony Doerr
Reviewed by Susan Kennedy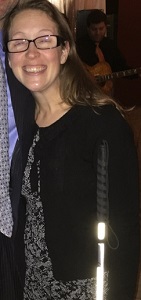 I kept hearing accolades about Anthony Doerr's All the Light We Cannot See. When I realized it featured a main character who was blind, I had to read it. Would she be used as a plot device or would she be a fully realized character? I dove into the page to find out. I found the piece of historical fiction to be earnest, well-written, and engrossing, with a sense of enchantment even though it's set in Europe during World War II. Doerr's short chapters kept things moving and suspenseful despite his lengthy descriptions featuring every sense, which set the mood for each scene. It's hard not to feel immersed in this world he creates, flipping between German soldier Werner's and French teenager Marie-Laure's viewpoints as the war engulfs their lives.
As for Marie-Laure's depiction as a blind person, she underwhelmed me. After I finished reading the book and sat with my thoughts, I realized Marie-Laure was not complex. Her purity, the innocence of her situation was convenient to draw as she was a sheltered daughter of a protective widower. Her methods of traveling around included counting steps and storm drains, which confused me. French soldiers were using canes after the first World War. I had hoped for her to be more independent and at least a bit flawed as none of us are perfect angels or complete devils in life.
I recommend this book for anyone looking to escape into a suspenseful, wonderful tale from a new perspective. If you enjoy World War II-era books, give it a try.
Read my full review on my blog, Adventures in Low Vision.
Blind by Rachel DeWoskin
Reviewed by Mary Hiland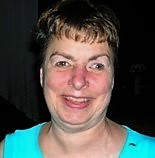 My curiosity about this book was piqued through a conversation via email with the author on an unrelated topic. When I learned that she had written a novel about blindness, when she herself was not blind, I was skeptical and as it turned out, for good reason.
It is very difficult to get inside the head of a young person with a severe disability unless you have had personal experience with either the person or the disability. She spoke with many experts and with many blind students, and she did get a lot of it right but some of it very wrong.
Several times during the story, she mentioned the main character's touching the face of another character to understand what they were feeling. For instance, she touched her mother's face to discover that she had tears streaming from her eyes. I found this passage offensive, because I personally don't know any blind person who touches faces, like they do in the movies.
On the other hand, she had her main character, Emma, wear sunglasses to hide the angry and ugly scar that covered her left eye. I know an adult who never takes his sunglasses off for that reason.
Throughout the first half of the book, I noticed some beautiful writing, great metaphors, and explicit descriptions of feelings, but I wonder if a sophomore in high school really could think in such sophisticated language. Another character, Emma's best friend, was not quite believable. This young lady was so supportive of her friend that she not only visited her every day in the hospital, even when Emma was still unconscious, but she also spent hours on end with her when she came home from the hospital. Then when Emma was well enough to return to school after missing her whole freshman year, the best friend acted as her guide, not only all day at school, but also on the way to and from school. She devoted her life to Emma and her disability. Maybe you know teenagers that would be so loyal, but I suspect they have good intentions for a while but would tire of being the caretaker after a year. The part that annoyed me the most was that she had Emma rocking when she felt stressed. This "blindism" does not occur with adventitiously blinded individuals. Another unbelievable part of the story was that Emma, only 15 at the time of this story and therefore not old enough to be trained with a dog guide, was allowed to bring her pet dog to school with her. The dog never ran off, always stayed right by her side, and was never distracted. Emma used a white cane for independent travel, but she always had the dog along, too, for emotional support. Maybe this is common practice these days, so I might be a little too harsh in my judgement.
I read about half of the book, because at the place where I began to lose interest was when teenage drama was starting to take center stage. Perhaps this might be the best part of the book, moving the spotlight from Emma's disability to what teenagers do and think. Since I am well beyond the teen years, I quit reading and will leave it up to you to either enjoy the rest of the story or abandon it because of its lack of authenticity.
Blindness in Entertainment and Media
The Bookshelf: Reading Books on Blindness and Learning About the Experiences of Others
What Role Does Disability Play in Your Identity?
A Director's Experience: Creating Employment Opportunities for Individuals Who Are Blind in Film
Working with Charlie Cox in Preparation for His Role As Daredevil