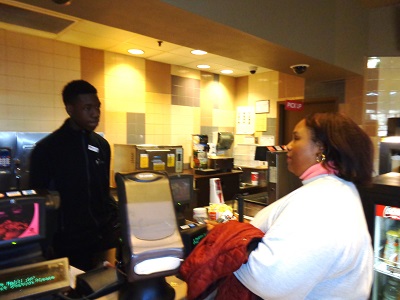 Have some time off during the holidays? You might want to try out some new movies at your local theater. A few weeks ago, I had a wonderful experience using a newly release app on my smartphone called Actiview. This app, available on the iPhone free of charge, allows blind and visually impaired movie goers to access audio description of a movie in the actual theater. Now you might be asking, doesn't audio description already exist? Can't you just ask for the accessible headset at your local theater? The answer is "yes" to both questions. But the cool thing about the Actiview app is that you have total control over your audio description experience. Let me share with you in more detail my experience when I went to see Disney's premier of "Coco."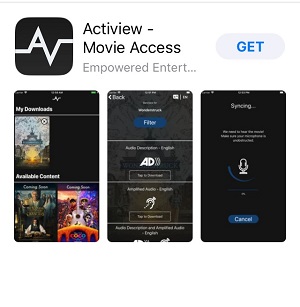 I had already decided that I wanted to see "Coco" and had therefore downloaded the Actiview app on my phone. So when I got to the movie theater, I was ready to go. Because this was my first time using the app, I decided I would go ahead and get the headset offered by the movie theater just in case there were problems. Once the movie started, I placed my ear buds in and swiped my fingers across my phone. I had a couple of options to choose from. There was audio description only, audio description with amplification, audio description with translation, and closed caption. At first, I selected audio description with amplification and quickly realized I made a mistake because the movie was playing too loud in my ear. Realizing this I stopped the app and selected just audio description only. What was so amazing is that the app was able to sync immediately with the movie and keep pace. I thought it would be a timing issue because I didn't start the app at the same time that the movie started but that was not a problem. The app was able to recognize the movie at once and sync it in perfect time. I adjusted the volume on my phone and enjoyed watching the movie.
This was a real treat for me because I didn't have to wear the big, bulky headset from the movie theater. I didn't have to wonder if the headset was going to work or not. I didn't have to go get help for my headset. I was able to handle the whole situation on my own, therefore I could relax, eat my chocolate covered almonds, and enjoy a really great movie.
Because the Actiview app is fairly new, not all movies are available on the app, but you can sign up for their email alerts, and they will inform you when new movies are available. As of the writing of this post, the movies that are available include "Coco," "Breathe," "Wonderstruck," "Deal," and the "Man Who Invented Christmas."
Actiview's objective is that everyone should be able to enjoy and watch movies, and with this new app, I believe they are well on their way. For more information, go to the Actiview website.
Related Information
ADA and Audio-Described Movies and TV