Editor's note: What can we write using the letters of the word "ABILITY" on this special day celebrating our talents and skills on International Day of Persons with Disabilities? The answer is two posts! This is the second post in the series offering encouragement to focus on how we help teach courage by being our capable-selves. Be sure to read the first post, A is for Ability, by Mary Hiland.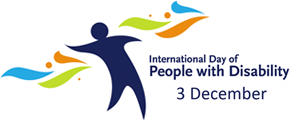 My letter is T, for Teach
By DeAnna Quietwater Noriega
I have many gifts. Among them I count my mother, who was only seventeen at my birth and twenty-five when I became totally blind. When I lost all remaining vision at age eight I went through the usual stages of fear, anger and frustration. Being a child though, I got bored with this in short order.
Born into the Role as Helper
I was fortunate to be the eldest daughter in a Native American Indian family. This meant I was born into the role of mama's second pair of hands. My mother didn't know any blind people and exposed me to everything my brothers and sister did. So I was helping with doing the dishes as soon as I could stand on a chair to reach the sink. I was looking after my siblings as soon as I was strong enough to safely lift a baby.
A Confident Blind Child Grows
I learned to sew, cook and clean under my mother's careful instruction. She took the extra time to show and tell and was patient enough to tolerate my slow beginning on learning new tasks rather than do them herself because that would have been quicker. As a result, I was a confident blind child who was not willing to sit in a corner and let the world take care of me.
Becoming a Caregiver
My curiosity led me to teach myself new skills and be willing to try new things because my self-image was of being the big sister of four younger children. I learned patience when teaching others and a strong sense of responsibility. Thanks to a very wise young mother, I can care for myself, for my family and know how to help friends reach their goals through perseverance and creative thinking.
Courage to Step Out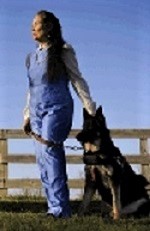 I have other natural gifts of story-telling, have clever hands, a good sense of direction and the courage to step out and try new things.
I am good with animals and thus have enjoyed the teamwork of working with nine guide dogs. Find out more about my relationship with my dog guides in Lessons My Dog Guides Have Taught Me.
The Greatest Gift
I think one of my greatest gifts though, is having an independent spirit. This has fostered a sense of curiosity, a sense of humor, and an ability to think outside the box. This leads me to think that there really are many ways to do…..