Opening My Mind to a Different Perspective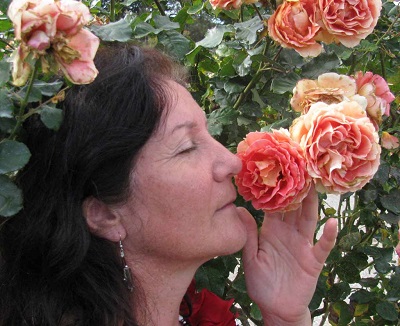 As a writer living with retinitis pigmentosa, the gift of blindness often opens my mind to a different perspective. While you might be reflecting on New Year's resolutions, here are some of my favorite words of encouragement from successful writers and deep thinkers who might launch you into creating a vision of the possible in 2016 too!
Choose the Possible
"In this moment, there is plenty of time. In this moment, you are precisely as you should be. In this moment, there is infinite possibility." by Victoria Moran
"If it's still in your mind, it's worth taking the risk." Paulo Coelho
"Hold on to your dreams, for tenacity is the force that will anchor your visions, to create a reality that once seemed impossible." Barb Mayer
"We often think that there is just one way to look at things, the way we always have. In fact, there are an infinite number of ways to look at most everything." by Anon
Try Again with Courage
"Courage doesn't always roar. Sometimes courage is the little voice at the end of the day that says I'll try again tomorrow." by Mary Anne Radmacher
"A bend in the road is not the end of the road…Unless you fail to make the turn." by Helen Keller
"To be yourself in a world that is constantly trying to make you something else is the greatest accomplishment." by Ralph Waldo Emerson
"All great discoveries are made by those whose feelings run ahead of their thinking." by C.H. Parkhurst
See Differently
"We delight in the beauty of the butterfly, but rarely admit the changes it has gone through to achieve that beauty." by Maya Angelou
"One's destination is never a place, but a new way of seeing things." by Henry Miller
"Logic will get you from A to B. Imagination will take you everywhere." by Albert Einstein
"Set aside time each day to write what you think might be going on in the world around you, what you are worth, and where you would go if the barriers of everyday life were lifted." by Walter Mosley
Life Awaits Your Big Dreams
"I saw the angel in the marble and I carved until I set him free." by Michelangelo
"If you hear a voice within you say 'you cannot paint,' then by all means paint, and that voice will be silenced." by Vincent Van Gogh
"Use this day to do something daring, extraordinary and unlike yourself. Take a chance and shape a different pattern in your personal cloud of probability." by Vera Nazarian
"We must be willing to relinquish the life we've planned, so as to have the life that is waiting for us." by Joseph Campbell
Further Resources
You can also treat yourself to the beautiful book of quotations by Helen Keller, To Love This Life, available from AFB in hard cover or as an audio disc.
And you might like to check out Reading to Enhance Mental Health
Please share any of your favorite quotes in the comments here as we'd love to know what words of wisdom you find inspiring too.