Editor's Note: This is part of our ongoing series on Laughter is Often the Best Medicine, which is a series that encourages people who are blind or visually impaired to laugh at blunders and celebrate victories. Hopefully, these personal experiences will give you potential solutions for coping with your vision loss.
Where, Oh, Where Is My Room?
by Lynda Jones
In 2003, the American Foundation for the Blind (AFB) hosted a fabulous conference at none other than the Beverly Hills Hilton! Movie stars walked around oohing and ahing over our dog guides. Ray Charles sang and Maya Angelou was the keynote speaker.
Normally, when I traveled, my dog guide, Nacho, had no problems finding my hotel room in a couple of tries. The entire first day of the conference at the Beverly Hills Hilton, however, Nacho took me to the wrong room. Each time I had to get help to locate the room. "What's wrong with you?" I scolded Nacho. Once again that evening I found myself standing in front of the wrong room. Just as I was ready to really get tough with my dog I heard the familiar voice of an AFB staff member. I told him my story of woe.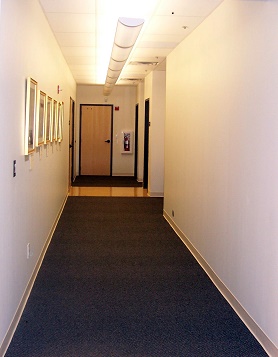 "I'm looking for room 206 and Nacho keeps taking me to the wrong room!" I exclaimed in exasperation.
"That is room 206," he replied.
"It is? The braille says 216!" Nacho had been right every time!
During training, every Seeing Eye instructor says, "Trust your dog." That night I learned to trust my dog rather than a room sign even in the most exclusive hotels!
Putting On Make up, In the Dark?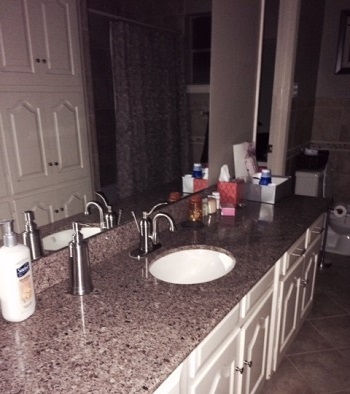 by Mary Hiland
It was at Ski for Light, and I was getting ready for dinner after the first day of skiing with my guide, Betty. She knocked on my door to see if I was ready to go, and since the door was unlocked, I called to her to come in. She did so, hesitantly, and then she said in a bewildered voice, "Where are you? It's totally dark in here."
"I'm right here in the bathroom," I said. "I'm putting on my make-up."
Then when we realized the absurdity and reality of putting on make-up in the dark, we both burst out laughing.
Bottle That Braille! The Importance of Labeling
by Mary Hiland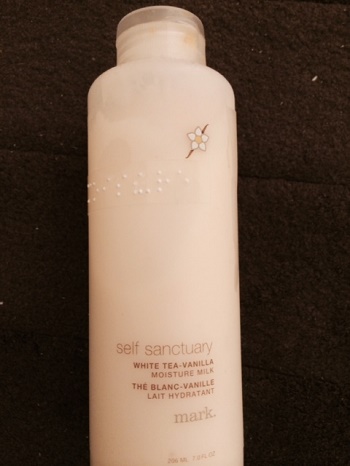 I was having lunch with a few women friends one Sunday after church. After we ordered, I used some hand sanitizer and then took out my hand lotion and applied some on my hands and then started to put it back in my purse. "Hey girlfriend," one of my closest friends said, "Pass that around." So I did, and everybody took a little and started rubbing it on their hands. Then somebody said, "What is this stuff? Let me see that tube." Turned out to be body wash, not hand lotion. I had bought both, each in the same kind of container and had not labeled them in braille or even with a rubber band or other identifying method. When I got home, I immediately went to my shower, where the hand lotion had been stowed and switched them around. Better take the time to label things like that next time.