Spring Brings New Beginnings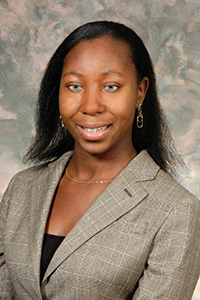 In the northern hemisphere, spring is here and, although it's not quite warm enough yet, I feel the spring itch to open all the windows and air out my house. There's something about the melting snow, thawing lake ice and birds chirping that makes me hopeful and eager for growth and new beginnings. Spring is a perfect time to get out of the house, pull out your white cane and go walk around. Spring is also the perfect time to check in with yourself, clean up and clear out anything that's stunting your personal growth. It's also the ideal time to wake up things you've put into hibernation over the winter. Remember that New Year's resolution? That promise you made to lend your friend that audio book? That new piece of assistive technology you have been putting off learning? That friend you've been meaning to contact? That long held resentment or grudge you pushed down and never resolved? How would it feel to let go of all that stuff that's been accumulating in your life? Well, it's time to let the fresh spring air into your life.
Ways to Spring Clean
Here's 7 simple ways to do just that. You can do as many as them as feels right for you-whether it's just one or all of them.
Get rid of anything that no longer fits. This means clothes, furniture, old braille magazines or audio books, etc. If it doesn't fit your body, your home or your current lifestyle, let it go. Donate it, throw it away,or sell it. You don't have to do it all at once, but start. As you come across the things that don't quite fit anymore, designate them for donation or sale.
Fulfill the promises you made. Think of 5 small tasks you said you were going to do, but have not yet fulfilled such as getting together with a friend, dining out using an accessible restaurant menu, sewing the button on your jacket, labeling items for better accessibility, whatever it is and do it. The key here is to pick small tasks that are quick, easy or seemingly insignificant. I assure you they are not. Tending to the small things frees up a lot of time, space and energy for the big things.
Write a note forgiving anyone you're holding a grudge against. Whether you actually send the note is up to you, but write it from your heart with sincerity saying that you're forgiving them, saying your letting it go and that you are starting fresh.
Schedule your medical check-ups. If you haven't had a physical in a while, now's the time to schedule your annual physical and visit any other medical professionals you see routinely. This is also a great time to get an annual eye exam to check for glaucoma or other eye conditions.
Dust off your New year's resolution. Assess the progress you've made and whether the goal you set is the right goal for you right now.
Revitalize and reenergize. Take a mini virtual retreat, weekend get-a-way, get a massage, introduce healthy fresh foods into your daily eating routine, try an adaptive sport like goalball. Or do some other activity that nourishes you.
Try something new. Whether it's a new haircut, fashion accessory, food, restaurant, activity or book, stretch yourself a bit out of your usual comfort zone. It can be a subtle stretch, but know, that all growth involves expanding beyond your existing horizons.
Let's Talk About Spring Cleaning
How do you prepare for the spring? Do you have other spring cleaning rituals you use in your life? Share them below.