Making a New Year's Resolution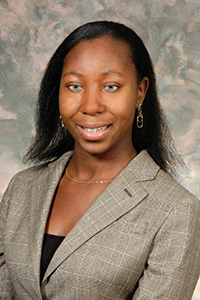 Have you made a New Year's Resolution for 2014? If so, wonderful. If not, that's fabulous, too. But since it is the beginning of a New Year, I thought it would be the perfect time to talk about how to rock your resolutions whether it's one you've made for New Year's or one you've made for life.
A Perfect Time for Resolutions
New Year's is a great time to set a personal or professional goal for yourself because it is a fresh year and gives you a specific period of time for accomplishing your goal. If you are familiar with the business management concept of SMART goals, a year is the time element. However, did you know that only 8% of people who make New Year's resolutions succeed? Do you want to be part of that 8%? Well, here's the secret that will give you the best chance of success and it relates to my previous post on the Plan master key. Ready? Here it is.
What is a Resolution?
Make the right resolution! What? Too simple, you say. But yes, that's the secret. And, it makes perfect sense once you remember and understand what a resolution actually is instead of what it has come to mean in the context of New Year's. According to the Random House Dictionary the word resolution means:
a decision or determination; a resolve: to make a firm resolution to do something. Her resolution to clear her parents' name allowed her no other focus in life.
firmness of purpose; the mental state or quality of being resolved or resolute.
Now what does resolute mean?
firmly resolved or determined; set in purpose or opinion.
characterized by firmness and determination, as the temper, spirit, actions, etc.
So, even though many people have come to think a New Year's resolution is something you'd like/want to do, or something you've been meaning to accomplish; but really it is something you are firmly set on accomplishing. Something you are determined to do or be. It is something you are 100% committed to doing. The right New Year's resolution for you lights you up from the inside out when you think about it. It is its own fuel for accomplishing it.
Make Baby Steps to Strengthen Your Resolution
If you don't yet have that level of commitment about your resolution, make strengthening your resolve part of your resolution. Remember, you have 365 days to accomplish your goal. So, baby steps in the direction of your goal with mini celebrations along the way will do just fine. Try doing one small thing toward your goal each day to not only move you forward, but to build your resolve. For instance if your resolution is to lose twenty pounds, perhaps start by reducing meal portions on Day 1, then after you've done that successfully for several days, add walking for 30 minutes every other day. Keep adding new little actions until you've lost the 20 pounds. And always, always, celebrate every baby step forward.
Get Crystal Clear on Why
Another powerful tool that will help you build your resolve is to get crystal clear on why you're making the resolution you've made. Keep asking yourself why until you feel yourself light up on the inside. Once that happens you've found the right resolution along with the resolve to accomplish it. So again, if you've resolved to lose 20 pounds, getting crystal clear on why may reveal that your real resolution is to feel gorgeous on your daughter's wedding day or to lower your blood pressure so you can get off medication.
Get Support to Stay Resolved
If you want support getting clear, making the right resolution for yourself, keeping or accomplishing a resolution, reach out. Construct a network. You can find like-minded individuals in support groups or online communities. For a more personal approach, look into getting a coach, mentor or advisor.
One of my 2014 resolutions is to share my message with a wider audience. I'd love to know yours. Please share it below in the comment section. Did you know you're 10 times more likely to accomplish a goal if you write it down? That could be a large print note you stick on the frig or bathroom mirror. Or a braille copy you keep at your desk or night stand. Or an electronic copies on your computer, smart phone or other device. But whatever method you use go ahead and write your resolution down and share with us below!
Here's to a wonderful 2014! I'll be wishing you much happiness and success!