Coordinated by Maribel Steel
Einstein once referred to reality as a "persistent illusion" and one could say, a bucket-list is one way to turn a "persistent dream" into a reality. The VisionAware peer advisors, all of whom are blind or visually impaired, began a "be a bucket list buddy" challenge early this year and wrote up their bucket lists of meaningful desires they wanted to achieve. Did they succeed? Did they meet their expectations or did they put their desires on a list for next year? Here is the first post in our end of year series describing what happened.
Book on Hold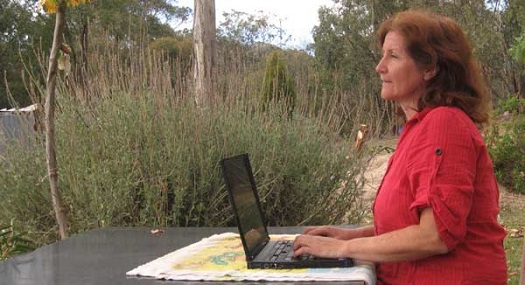 Going back and checking my bucket lists from early 2016, I had a "getting through the day with vision loss" bucket list and an "outrageous" bucket list. The first I work on everyday as I am sure that you do. For the "outrageous" list, I began with all great intentions and even wrote three quarters of a book focused on positive vision strategies for living a lovable life. But something happened on the way to my bucket-list – LIFE itself!
We did move to a light and spacious home (one of my goals on the list) but the book needs more attention than I was able to give it this year. So, the book awaits the creative muse to take hold of inspiration again and lead me that little bit closer to my dream of publishing my second book.
A Real Book Focus
by Mary Hiland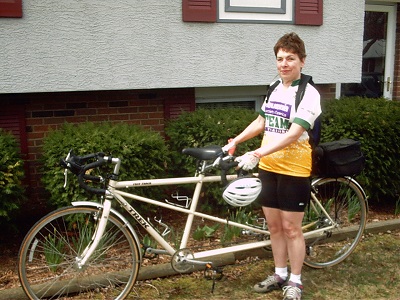 My book has been written and rewritten. I have sent query letters to about 40 agents and am still waiting for someone to agree with me that it is worthy of publication. I send out a query almost every day. Now on my bucket list is to get it published!
Book Published!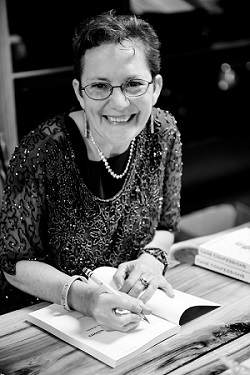 I set the goal of writing three books and making them accessible to those with profound vision loss. The accomplishment of this goal was to bring awareness to the challenges of retinitis pigmentosa. My passion is to encourage others to live a full and satisfying life by tapping into faith, humor and gratitude.
In October, one of the three books on my bucket list, "Cane Confessions: The Lighter Side to Mobility," was edited and ready for publication for a November launch. This memoir focuses on anecdotal stories before I received my cane and many foibles after mobility training while I adjusted to vision-impaired independence.
Once the book was in its final form, my narrator, Sandra Weaver, and I jumped into gear to create the audio version. Sandra and I worked closely together and she completed the audio book a few days before my launch, which was an incredible feat considering how much work goes into recording a quality book.
Connections with a Book Launch
At the same time, I planned my hometown book launch in hopes of bringing awareness and building connections in Erie County, Pennsylvania. Fifteen percent of those who live there—about 250,000—suffer some degree of vision loss, so the need for encouragement is vital.
The launch team consisted of my friend and driver, a woman who knew about event planning, a marketing representative of the Sight Center in Northwest Pennsylvania and me. Together we found a venue for the launch—a large senior center. Then we added another member to our team, Marie, from the senior center. Marie made sure the dining hall was set up to maximize space and accommodate our plans for the evening. We frugally planned the launch—cake, punch, pretzels and small pink and blue after-dinner mints. Each team member brought a special set of skills to create a launch promoting goodwill and ongoing dialogue between the vision-impaired and sighted communities.
Teamwork and Inspired Results
To reach our goal, we brainstormed and decided to bring several organizations together—the Sight Center of NWPA, the Bureau of Blindness and Visual Services, the Lions Club, Leader Dogs for the Blind, a fellow author from Pennwriters—a statewide writing group—and a laser surgeon to inspire my guests with the hopeful strides science is making for incurable eye diseases. To my delight, all the representatives I asked accepted the call to speak.
My launch included noteworthy speakers who could talk about local resources for the blind and were guests of distinction. I honored a 91-year-old mentor from my church to whom I dedicated my book.
Friends, family, church members, Lion's club members and puppy raisers from Leader Dogs for the Blind attended. To round out the evening, we were entertained by a newly-formed band. The singer and guitarist had written a song about my vision journey inspired by my book. The community came together in a magnificent way to celebrate my accomplishment and also to respect the people who provide resources to those with vision loss.
Overflowing with Happiness
When I read a couple of short, humorous excerpts from my book, people laughed just as I had hoped they would. While I was reading, I took off my glasses to see the words better. Unfortunately, the arm of my glasses pulled out a hearing aid and it flew onto the table. Accustomed to such public disasters, I quickly felt for the hearing aid and slid it to the right of the podium box—where it wouldn't get lost. Then I continued reading and my heart overflowed with happiness.
Audio Version Available
Exactly one month to the day, on December 15, the audio version became available. I was thrilled! "Cane Confessions" is available in e-book format, regular and large print, and audible to enable more people access to my message of hope and encouragement, living victoriously with a progressive eye disease. The audiobook is running on three platforms:
The Vision Aware peers' challenge was to not let vision loss stop me from accomplishing my goals. They helped me realize my inner vision was strong and alive. Through it all, I wanted to share that no matter what challenge we are faced with, we have the power to choose our response and live triumphantly. To me, that's a great success. Thanks, Peers, for the push to get it done.