Happy Safe Fourth of July!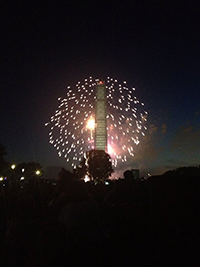 The Fourth of July is a time of fun, remembrance and celebration for many Americans. Friends and family gather together to enjoy early morning parades, backyard barbecues, and nighttime fireworks. Fireworks are exciting, fun and spectacular, but don't let an accident spoil your celebration. According to the U.S. Consumer Product Safety Commission (CPSC), each year thousands of people are injured by fireworks during the months of June and July. Almost half of those injured are children and especially teenagers. The typical victim is an unsupervised teen, at home, with a group of friends, playing with fireworks. The chances are one of them will end up in the emergency room with an injury. One in six of the injuries reported in 2013 were eye-related. Fireworks can cause devastating and life-changing injuries that range from skin burns and thermal burns of the eye to bleeding in the eye, retinal detachment, and even a ruptured globe and blindness.
Types of Eye Injuries That Can Occur with Fireworks
Additionally, The CPSC's 2015 Fireworks Annual Report included these findings for the 2014 July 4th holiday: Most eye injuries were caused by firecrackers. Some 200 were caused by bottle rockets and other rocket-like fireworks; another 100 by sparklers and 300 by unspecified fireworks. The eye injuries were mostly contusions, lacerations and burns, but there were many other injuries as well.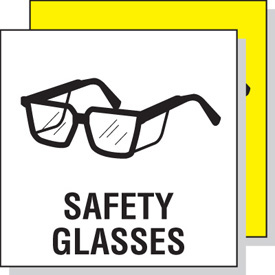 Safety Tips For Using Fireworks
If you opt to use your own fireworks, The American Academy of Ophthalmology offers these safety tips for preventing eye injuries:
Stay at least 500 feet away from fireworks, allowing trained professionals to light fireworks and don't allow children to handle any fireworks.
If you find unexploded fireworks, call your police or fire department to dispose of them. Do not touch them or try to light them.
Wear protective eye wear
If you suffer an injury due to fireworks, especially to your eyes, seek help immediately.
Do not rub or rinse the eyes.
Do not apply pressure to your eyes.
Do not use ointments on your eyes or take any blood thinning pain medications like aspirin or ibuprofen.
Prevent Blindness National Public Awareness Campaign
Prevent Blindness (PB) has been running a national public awareness campaign to encourage people to be safe around fireworks. PB supports the development and enforcement of bans on the importation, sale and use of all fireworks and sparklers, except those used in authorized public displays by competent licensed operators. PB encourages you to celebrate the Fourth by attending a city or community sponsored safe fireworks display rather than using your own personal fireworks.
Please keep these things in mind about fireworks and eye safety. VisionAware wants you to have a wonderful and enjoyable Independence Day celebration.
Editor's note: this post is reprinted by permission and was originally published on the SightSeeing Blog at the Center for the Visually Impaired's Website on July 1, 2015
Other Resources
U.S. Consumer Product Safety Commission