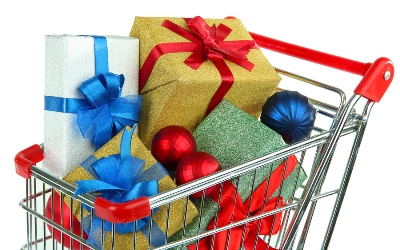 The VisionAware peer advisors, Maureen Duffy, Social Media Specialist,VisionAware, and Neva Fairchild, National Independent Living Associate, AFB, have all contributed to this post. Also be sure to read our new holiday gift guide for people who are blind or visually impaired.
Neva's Suggestions
Peer Advisors' Gift Bucket List
Where Can You Find This Great Stuff?
You can find most of these products and many more through VisionAware's Helpful Products Section which has links to the AFB product database as well as to specialty catalogs. Tip: most of these catalogs or stores have gift certificates.
Two of Deanna Noriega's Favorite Websites
To find out about navigating websites, check out the latest AccessWorld article, Holiday 2013 Gift Giving.
Maureen Duffy Adds Her Picks
Make a Lasting Gift
People with vision problems can face the future with confidence when they have access to the right information. The new VisionAware™ Getting Started kit provides hope and help to people experiencing vision loss by assisting them in handling challenges caused by visual impairments.
Thanks to our partnership with Reader's Digest Partners for Sight Foundation, we are making the following offer: for a donation of $30 or more made by December 31, 2013, we will mail to you a large print copy of the kit.