by Paul Ferrara, Communications Accessibility Editor, American Printing House for the Blind (APH)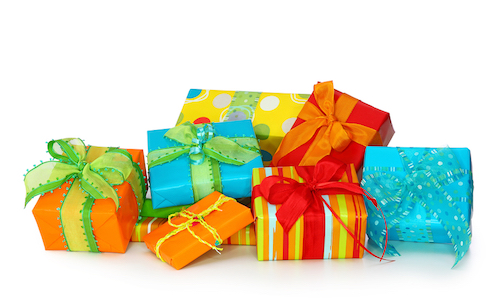 Finding and selecting a gift for someone who is blind or visually impaired can be a challenge because some items made for people with visual impairments are quite expensive and are often only available through specialty providers. To help you with finding just the right gift, here are some selected gift ideas from the American Printing House for the Blind, as well as three online retailers that you might not have run across, at least some of which are run by individuals who are blind or visually impaired. These websites carry a diverse selection of products. Some products cater especially to people who are blind or visually impaired; others are mainstream products anyone might want. Also, because our pets and dog guides deserve gifts, too, I'll include items for them as well.
APH
APH offers hundreds of unique products that promote independent living and for children and adults who are blind and visually impaired.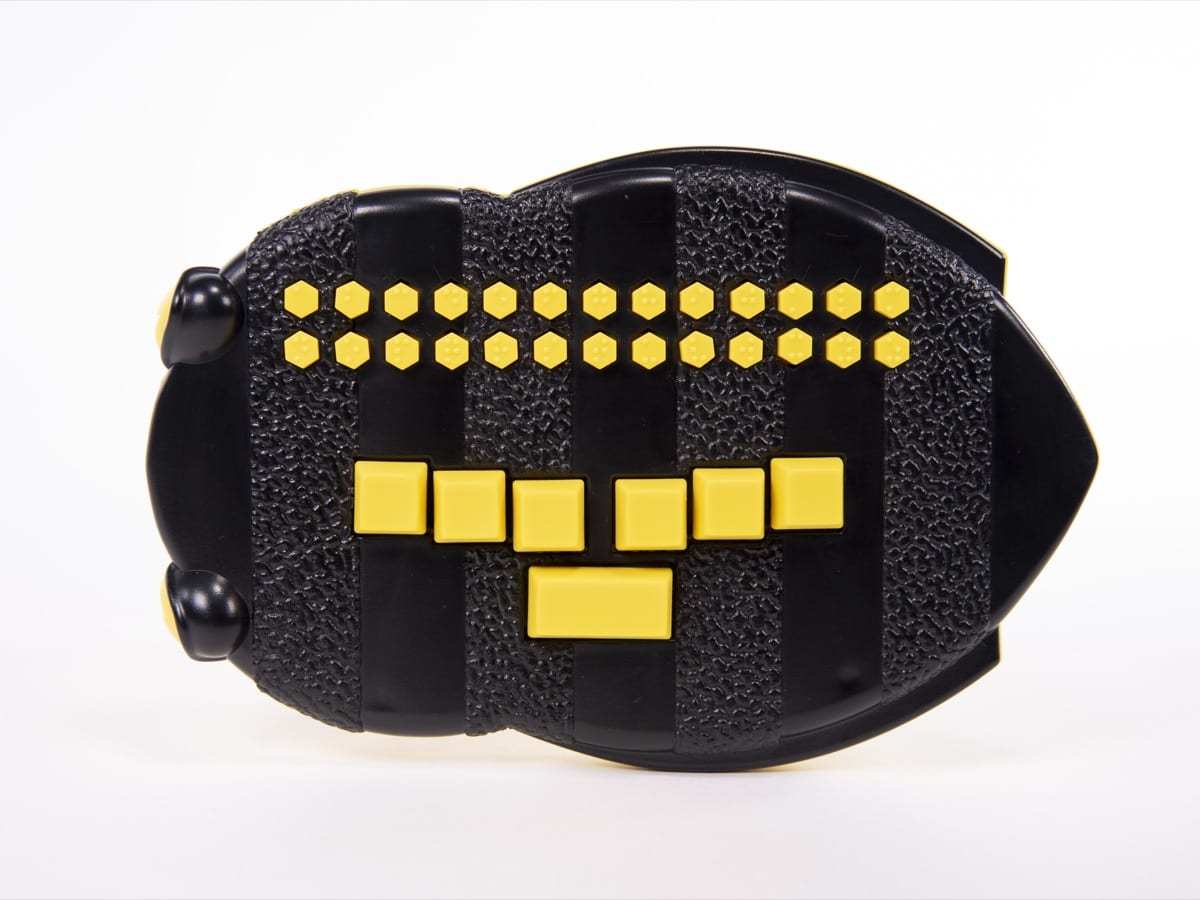 Do you have a child or grandchild who is just starting to learn braille? BrailleBuzz, new from APH, is an excellent toy that promotes interest in braille. It looks like a cartoon bumble bee and offers audio feedback, a friendly human voice, and fun sounds along with a Perkins Brailler-style keyboard that is the right size for small fingers. Each of its three modes teaches braille by stating what letter the child pressed, a word with that letter as its starting letter, and much more.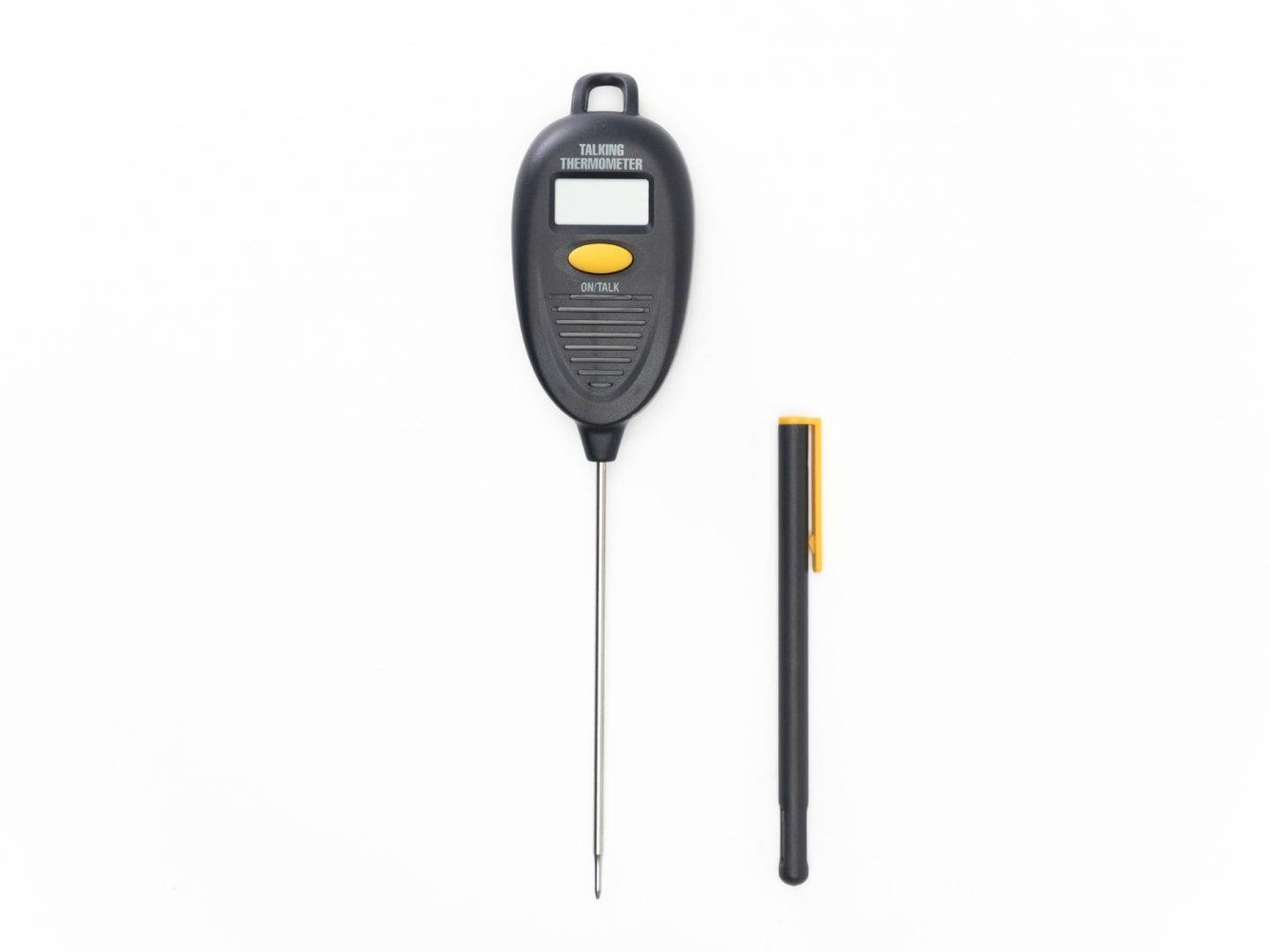 Are you looking for a gift for a cook who is blind or visually impaired? You may wish to consider APH's Talking Cooking Thermometer. It has an easy-to-read LCD display, an eyelet at the top to hang it somewhere within reach, and is simple to operate. Press the On/Talk button to turn it on and to get the temperature once you put the probe in the place where you want the temperature to be determined.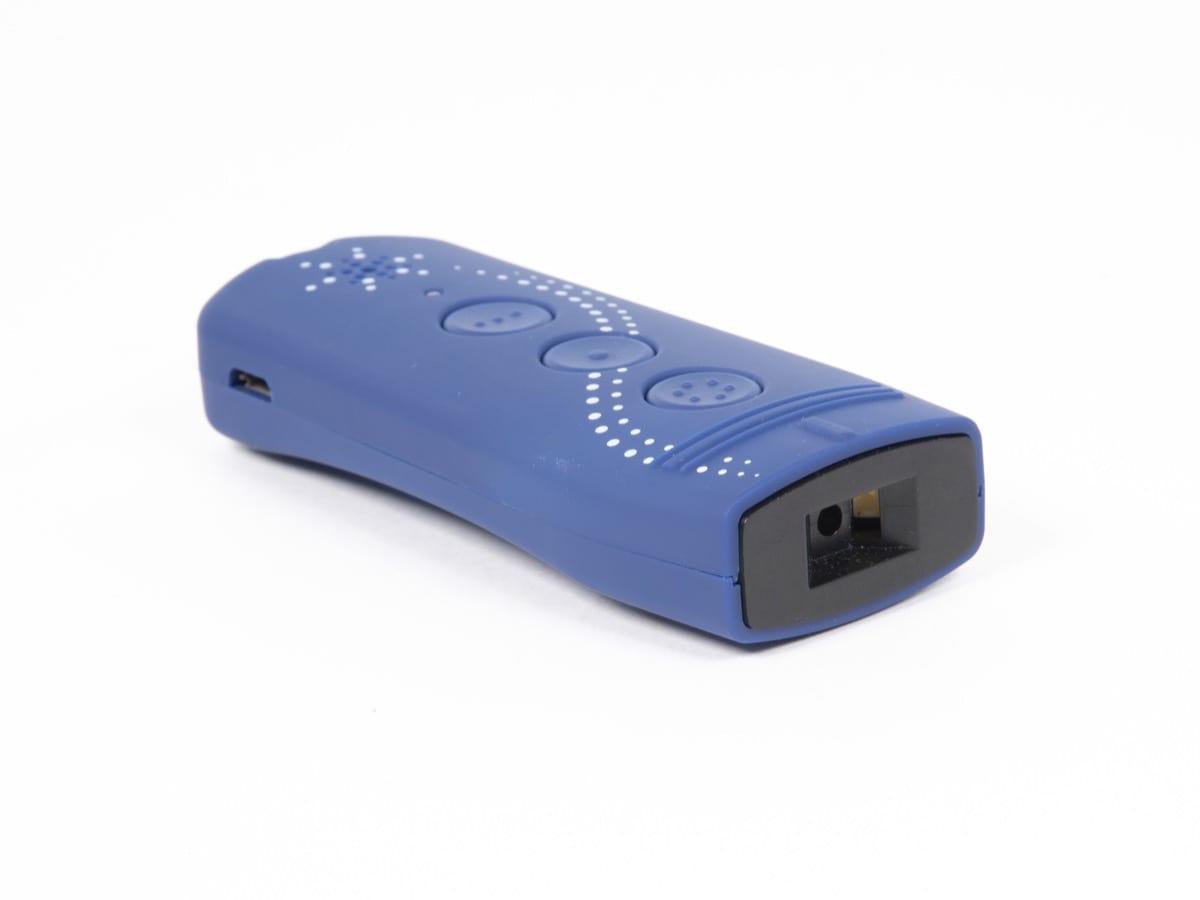 Do you or a family member struggle with discerning colors? You may wish to consider the new Color Star Advanced Talking Color Identifier Light Detector and Light Analyzer. It recognizes more than 1,000 different color shades, identifies contrast measurements, recognizes the color of LED lights, perceives the light intensity in the surrounding environment, and recognizes patterns – all with clear spoken voice output.
The Harbolt Company
The Harbolt Company is a unique website featuring several types of products including: accessories for iOS devices, several Bluetooth accessories, and portable batteries, chargers, and power banks. The Harbolt Company usually has limited quantities of these products, so you may wish to purchase an item you like while you know it is in stock. From time to time, for example, the Harbolt Company offers a 15,000 mAH accessible powerbank that, with the press of one button, provides vibrations, tones, or both to indicate how much power remains in the bank. Smaller 12,000 and 10,000 mAH powerbanks are available too; however, the 15,000 mAH bank has been in and out of stock.
There is even a "one left list", meaning that there literally is only one left of each product on the list. Joining the email list for the Harbolt Company is the most efficient way to find out when new products come in, when an out-of-stock product is available again, or when specials or promotions are running.
Guidelights and Gadgets
Guidelights and Gadgets is essentially two stores in one. One of their catalogs highlights things like pouches, cases, wallets, headphones, and a 10,000 mAH talking powerbank from iWalk that speaks its own level of charge as well as that of the device you charge with it. They also offer a catalog of products for dogs like toys, leashes, and travel bowls.
On the Go
On the Go, part of the Blind Mice Mega Mall, carries beds, bandanas, bowls, charms, and even items you can purchase in memory of a lost pet or dog guide. Similar to all of the other merchants already listed, selection changes frequently with items coming and going quite often.
These are just some of the products available for people who are blind and visually impaired. Be sure to read the upcoming posts in this holiday gift series, with more suggestions from VisionAware peer advisors.
Happy shopping and be sure to read .