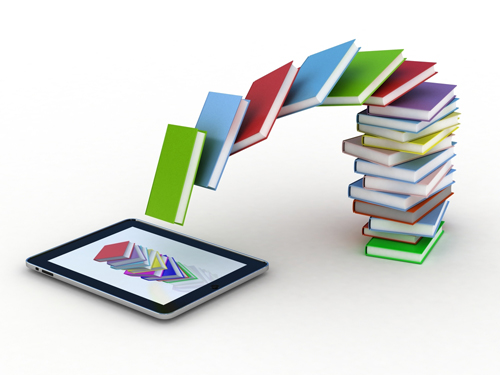 There is nothing like diving in to a good book on a lazy summer day. Vision loss changes our reading habits but it does not have to stop us from reading for pleasure. Whether you are reading with your ears, on a Kindle or an iPad, books enrich our lives and expand our worlds. Once again, the Peer Advisors have assembled a booklist with memoirs, fiction and non-fiction titles about blindness. (see the list of books on blindness). We will be reading and reviewing books from our list here on VisionAware as a new series: The Book Shelf. We hope you will tell us what you think about these books and join in on the discussions. Above all, we hope you are finding a way to read and are still enjoying great books. Tell us what you are reading this summer!
First Book Reviews
The Barefoot Lawyer: A Blind Man's Fight for Justice and Freedom in China by Chen Guangcheng
Submitted by: Empish J. Thomas
Courage, tenacity and strength are three words I would use to describe Chen Guangcheng's story after reading about his life in the Barefoot Lawyer: A Blind Man's Fight for Justice and Freedom in China. Growing up in a peasant family with a visual impairment and not able to attend school until he was 18, Guangcheng had many barriers and challenges to overcome. But with his own self- determination, self-advocacy and family support he became what is known as a "barefoot lawyer" which are lawyers with minimal formal training who provide free legal services, and many times, take on controversial or politically sensitive cases—such as tackling government corruption—that more established legal professionals are reluctant to pursue. This novel will expose you to the numerous challenges that Guangcheng had to endure but also the many victories and successes he achieved. He never allowed his visual impairment to stop him from being an activist and fighting for human and civil rights for himself or the people of his country.
Blindness by José Saramago, Giovanni Pontiero (Translator)
Submitted by: Audrey Demmitt
This book is a parable full of irony and symbolism. A plague of "white blindness" hits a city, a society, a country — wreaking havoc and chaos. Nameless people are rounded up as they succumb to the contagion and first quarantined in an abandoned mental hospital until it can no longer accommodate the masses. Interestingly, one person among them is still able to see, providing us with all kinds of contrasts to consider. We watch on in horror as the helpless blind attempt to organize themselves and struggle to survive the inhumane conditions and the fight against good and evil begins. Before long, we see the best and the worst of human behaviors displayed when each person is forced by the crisis to reveal their true character. This book brings up themes of individual morality, social decay, and even governmental failure. It causes us to ask hard questions like "What does it mean to be "blind?" and "What does it mean to be human?" Blindness is a metaphor for ignorance and the book suggests we all suffer from some level of it, whether we see or not. It also suggests that physical blindness can lead to insight and understanding; to "seeing" things you may not have noticed before.
This book is a timeless and universal classic. I enjoyed the challenge of reading it and pondering the rich themes, metaphors, and allegories. Though it is not an easy read, it is brilliantly written and worth the effort. Your reward will be a fascinating journey through a dystopian disaster which brings you a new perspective on human nature and modern life.
Check out the Books on Blindness list and please feel free to suggest any additional books to add.
More About Reading with Vision Loss
Reading to Enhance Mental Health and Well-being
Audio Players and Talking Books
Speciality Reading Products and Services