Planning Ahead When Visually Impaired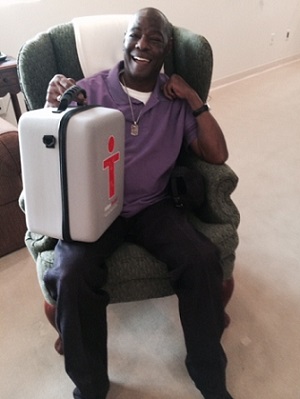 One of the complications we experience as people who are visually impaired is that we have to do a lot of planning ahead. Gone are the days when we could impulsively meet a friend for lunch, run out to pick up that missing ingredient we need for dinner etc. When you have to figure out the logistics of getting where you want to go and how you will get there in advance, it means being organized and creative. This extends to making plans for emergencies. Having a network of support is important. During a city wide emergency, you can't expect first responders to reach you quickly. If something happened to your home, where would you go? Who could you call in a pinch to get you to the hospital or to the airport? September is National Emergency Preparedness Month, so this is a great time to answer these questions and put plans in motion for yourself and your family.
Building an Emergency Bag
Building emergency kits for home and work doesn't have to be hard. Think through what you might need for at least three days. These might include changes of clothes, some first aid supplies, both over the counter and prescription medications, personal care items, food and water for yourself and if you have a dog guide, for him too. Also include an emergency information sheet that lists medical information, contact information for your family close by and out of state, who should take charge of your dog guide if you are not capable of doing so, photo copies of important documents like your social security card and photo ID.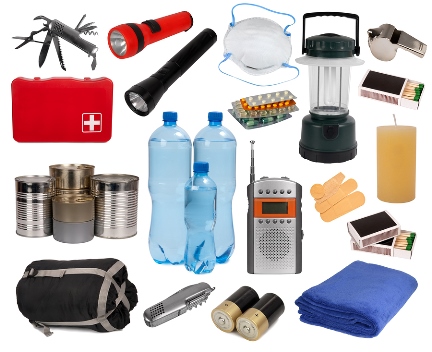 My Work Emergency Bag
My work emergency bag is small duffel. It has come in handy when I have soiled my outfit, needed dry socks for a client who got drenched, and provided something for lunch when I forgot to bring anything. My dog has had dinner when I needed to rush straight from work to a meeting. A friend has found her home emergency bag a handy way to manage supporting a family member who landed in the hospital unexpectedly and she had to be his advocate and support person. She keeps it packed and ready to grab as she rushes out the door with everything she might need for herself and her dog.
No Regrets on Being Prepared
When emergencies happen, we can be too overwhelmed to think clearly. Putting together a few things in advance may never be needed, but is invaluable if and when a disaster happens. Dig out that old backpack, gym bag or large shopping tote and put a few emergency supplies together. You won't regret being prepared for any emergency large or small.
Do You Have an Emergency Bag?
So, after reading about my emergency preparedness bag; do you have one of your own? If so what items have you included? Have you ever had to use your emergency bag? If so when and how did it help you? Share your comments as we talk about how to prepare for emergencies this month.
Other Resources