Feeling Blessed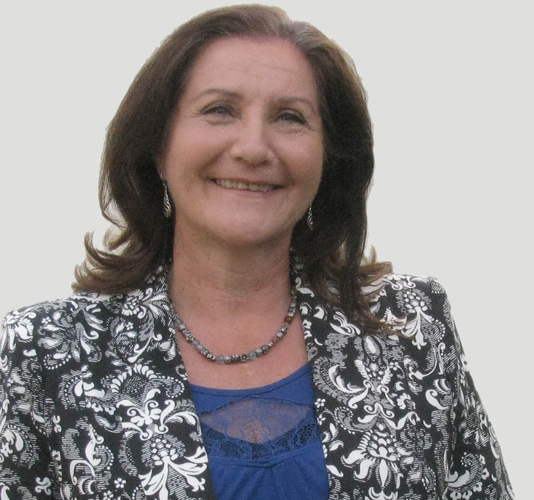 As a writer, author and speaker, I delight in connecting with others through the sharing of our personal stories. I feel blessed to be the mother of four healthy children, an aromatherapist and masseur, and I enjoy a variety of interests: writing, singing, gardening, learning about art history and travelling. I have been legally blind since seventeen and share the day's challenges and victories with two wonderful men – my partner, Harry, and our teenage son, Mike. We live in Melbourne, Australia, where I am also known as 'big ears', an endearing nickname bestowed on me by my partner when we work together in his music recording studio.
It was only a few years ago that I turned to freelance writing and caught the blogging bug. Since then, I have been lucky enough to turn my stories into short posts, self-published my first book in 2012 and am currently drafting a memoir.
Brief Background
My Spanish mother had many talents in the creative arts, my English father was a linguist and teacher of languages and our family emigrated to Australia from England when I was a young child. I was diagnosed with Retinitis Pigmentosa (RP) during my teens, a degenerative eye condition that caught us completely off guard. As a shy adolescent, I feared being different from my peers and felt caught between two worlds. I couldn't see myself as being blind and the label of "disabled" annoyed me deeply. It was like carrying a new passport with RP stamped across my character, barring my entry into my own future. Defiance rose within my mind and heart. I had a serious choice to make. I could either drown in self-pity and let go of my dreams or I could see the diagnosis as an obstacle to overcome in reaching for goals.
Where the Journey led…
With no medical treatment available to restore vision and with such a dismal prospect looming over my future, my parents sought an alternative approach. They flew me to England, in the hope that a radical Apitherapy treatment (using bee-sting venom) would halt any further deterioration and possibly offer some improvement of vision as was being claimed by the media at the time. After six months, Apitherapy proved not to be the cure my mother had prayed for. But I can be grateful for gaining resilience in the face of adversity as I witnessed during such difficult times how the human spirit can be strengthened by confronting the terror of the unknown. For in that same year, when my family lost our dear mother to cancer, somehow our lives had to go on.
New Doors Open
I eventually stepped into the light of two new careers – motherhood and aromatherapy! It was incredibly challenging to be a mother. My children taught me the true meaning of unconditional love as they guided and helped me so naturally in daily activities and were happy, even competitive, to be 'mummy's eyes'. While my children were still keen to help, I felt conveniently excused from having to face what I thought was the stigma of the white cane or learn mobility training. The baby pusher worked beautifully to barge my way through shopping centres with my keen young driver in the seat calling out directions!
Becoming an aromatherapist was a deeply satisfying accomplishment. Two years of training, two years of determination to obtain my professional certificates, two bright red seals stamped on cream paper next to my name – my new personal passport had finally arrived. My massage practice brought clients anxious to seek healing, relieve stress and physical ailments. Intuition guided my hands to troubled areas and I learned about the importance of trust and the sharing of our stories through the ailments of our bodies. Yet I still struggled with feelings of inadequacy because of my visual impairment.
Prancing with Dignity
It wasn't until I came face to face with the reality that I couldn't keep bluffing my way around my local community that I took the bold step forward to apply for a guide dog. Within ten weeks I was training with a lively four-legged companion. Nev brought me the gift of independent mobility and as we stepped out together, my golden boy pranced with grace and dignity. Where I had once feared embarrassment to carry any symbol of being visually impaired, I was surprised to learn that the teamwork between Nev and myself often brought much praise and admiration. As my new motto became "have dog, will travel", I began to give presentations around Melbourne (Australia) to interested groups and training organizations.
My dear companion went to the Great Kennel in the sky a couple of years ago but his legacy lingers. I can now use a white cane and feel proud to have retained my independence by claiming the magic it brings when I wave it playfully as I travel, locally and overseas.
Extending a Hand in Friendship
It is the journey towards blindness I am grateful for, learning to trust my other senses: to hear, to touch, to smell, to intuit, to love and to laugh. So many different skills have been attained along the way – being a writer, I use JAWS screenreading program and a magnifying CCTV (video magnifier) to read some print material. Life is a shared experience and I am deeply honoured to be a peer advisor for VisionAware(TM), a program of the American Foundation for the Blind (AFB).
I look forward to being a part of the community, in sharing our stories, our challenges, our victories and perhaps the most important of all, our vision.
"We cannot discover new oceans, until we have courage to lose sight of the shore." Anon
For more information about me, visit my website and my Life Blog.
Also, read my first official blog post, Paw Wheel Driving with a Dog Guide.