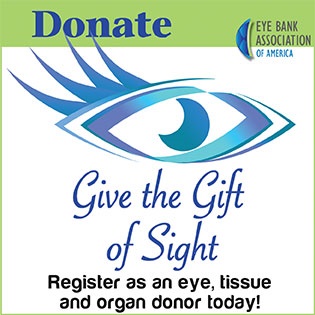 Becoming an Eye Donor
Have you ever thought of becoming an eye donor? March is National Eye Donor Awareness Month and a time to honor the work of the Eye Bank Association of America (EBAA), corneal surgeons, and the donors and their families who give the gift of sight. Globally, corneal diseases result in blindness or visual impairment in over ten million people. Since 1961, more than 1,500,000 men, women and children have had their sight restored through the work of EBAA members. In the U.S. alone there were 76,431 corneal transplants performed in 2014, with over a 95% success rate of restoring the recipient's vision.
How Will Your Eyes Be Used?
At this time, the cornea is the only part of the eye that is transplanted. Eye donations are also used for research and education for other eye conditions.
The cornea is the eye's outermost layer; a clear dome-shaped tissue that covers the front of the eye. Diseases and injuries of the cornea cause clouding and scarring which blocks light from entering the eye, diminishing vision.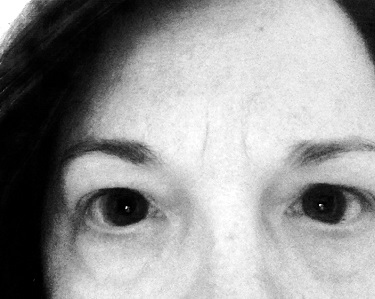 Who Can Be an Eye Donor?
There is no substitute for human corneal tissue. Transplantation depends on this invaluable human-to-human donation and anyone can donate upon death. Everyone is a universal donor and your blood type does not have to match. It does not even matter how old you are, the color of your eyes or what your eyesight is. Most people qualify for corneal donation except for those with infections or rare communicable diseases such as HIV or hepatitis. Each year there are over 65,000 eye donors in the U.S. which enables the EBAA's 85 member eye banks to meet the need for corneas as well as provide eye donations for training, education and research purposes. Eye donations can lead to new treatments and cures for a variety of eye diseases.
How Can I Become an Eye Donor?
As a result of writing this article, I went to the Donate Life website for my state and registered as an organ, tissue and eye donor. You can donate the gift of sight too, by visiting the registry for your state. Another way to become a donor is through your Department of Motor Vehicle registry. Be sure to let family and friends know of your wishes so at the appropriate time, they can be honored. Let them know funeral homes can ensure that you can have a normal funeral service, if desired. Donation does not disfigure the body. Your generosity will restore sight and may contribute to future treatments for blinding eye diseases. What a wonderful way to connect ourselves to others and celebrate National Eye Donor Month.