This is the second in our end of year bucket list series coordinated by Maribel Steel
Reflecting on Your Bucket List
Do you ever take time to reflect on all of the dreams you've fulfilled on your lifetime bucket list? This might be the perfect time of year to do so. As the year almost waxes into the new, one more reflection from our bucket list series by Peer Advisor, Lynda Jones, CVRT, says "searching a fifty year period of memories conjures up more than a bucket full of events, accomplishments and dreams."
A Bucket Load of Memories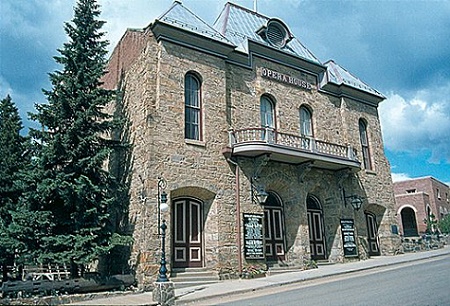 Recently, I reminisced with a friend about our trip last summer to Central City, Colorado (that I wrote about for this blog). We had such a wonderful time we've decided to try and recapture the memories again next summer. That trip had been on my bucket list, believe it or not, for more than 50 years. Some items like writing a book or running a marathon – on your list and mine took lots of planning and hard work – but that is part of the accomplishment. Other items are so far beyond our imagination that we must pinch ourselves to know we're not just having a dream. Still others, like my trip to Central City are nothing especially big to other people but they are special to the individual, and that's what matters most.
Freedom on the List
A few of mine have occurred while traveling on vacations. As a child it was playing in the ocean, going to Disneyland and climbing the Statue of Liberty. As a teenager it was camping in Yellowstone and standing on the shore of Crater Lake in Oregon. It was the awe of being within three feet of the Mona Lisa and peering down a long magnificent hall at Michelangelo's David. On the same trip, it was admiring the artistry of the Weeping Mother's mosaic in East Berlin, realizing I was surrounded by a very high and ominous wall on the opposite side of freedom.
A Grand Dream
Other items on my bucket list are associated with my two careers. As a child, I always dreamed of having a big grand piano like my teacher. Years later as a piano teacher I fulfilled that dream with a beautiful walnut grand. When I changed professions and became a Vision Rehabilitation Therapist, I dreamed of running a university program like the one I'd attended. For years, this was merely a dream. Then that day came through a series of events and many supportive individuals, when I received the phone call from Florida State University inviting me for an interview. Twenty years later I marvel more than ever how this happened. The best part of both careers is all of the amazing students I've had the privilege to teach.
The Sound of Never Giving Up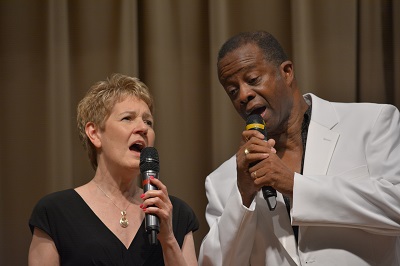 Never, never give up on your dreams. The number one and most inconceivable item on my bucket list was to sing with my favorite international vocal performer. For 25 years, I told people that I wanted to sing a duet with Larnelle Harris, and then I would chuckle along with everyone else. A few years ago a friend called and said he was arranging a local concert with Larnelle's agent. He wondered if a local soprano could sing a duet with Larnelle – and my dream became that reality.
Take Hold of AHA Moments
As you look back over this past year, consider your accomplishments and special "aha" moments. Those, no doubt, were things you put on a bucket list at some moment in time. As you look forward to next year, reflect on some of the things you've dreamed about and wished you could do. Take hold of one or two of those that you know you can accomplish with hard work and perseverance. And like me, never, never give up on the inconceivable!