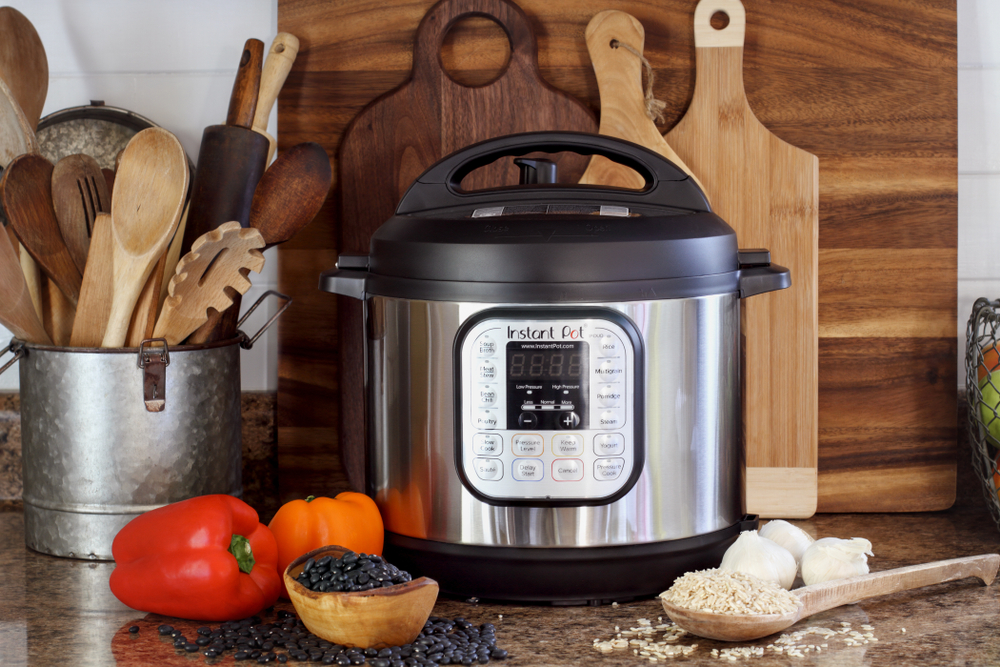 When the bulk of the holiday meal preparation is your job, if you're like me, you have one standard oven and 4 stovetop burners. Because we're efficient, we can prepare some things ahead of time, but in order for everything to be hot and fresh all at once, sometimes those cooking options just aren't enough, especially if we want to minimize our stress. Multicooker/Instant Pot (IP) to the rescue!
I have two Instant Pots and plan to put both of them to good use during the holiday season. Once they're going, unlike the things on my stove and in my oven, I don't have to watch them: stirring, adjusting the temperature, flipping, covering, and uncovering… When the items are done cooking, the IP will keep them warm without overcooking, drying out, or burning.
If guests drop in at the last minute, you can quickly prepare a tasty appetizer and/or drink such as party meatballs, barbecued little smokies, chicken wings, buffalo ranch chicken cheese dip, or hot apple cider. For the main event, the IP is great for mashed potatoes, sweet potatoes, mac and cheese, dressing or stuffing–especially if you like it moist–and vegetable side dishes. It can be used to prepare a ham, turkey breast, or, if it fits in the liner, even a small turkey. The possibilities are abundant!
For make-ahead preparation, eggs hard boiled in the IP are consistently easy to peel and make a beautiful presentation for deviled eggs. If you're making potato salad, you can cook your potatoes and eggs in the same pot at the same time. With a springform pan that fits inside the IP's liner, you can make a variety of cheesecakes that are sure to wow your family and friends, as well as other delectable desserts. And let's not forget breakfast for your overnight loved ones: oatmeal, egg bites, a frittata. With the leftovers, you can make harty soups, chilis, chowders and stews. Yes, the IP really does all this and more!
The Instant Pot is very accessible for cooks who are blind or visually impaired. Read my blog post on using the Instant Pot as a blind cook.
As great as the IP is, you can make the best use of it by learning from others. The following Youtube channels are my favorites and feature very descriptive tips and recipes to help you become an IP expert, even if you're just taking your IP out of the box.
If you don't have an Instant Pot yet, or realize you need another, be sure to put it on your holiday gift request list and start cooking the Instant Pot way! Happy cooking and happy holidays!