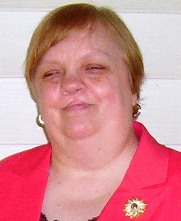 Those Holiday Blues
When Elvis sings "I'll have a Blue, Blue Christmas," most of us know just what he means. All during the holiday season music and ads tell us we should be happy and spending time with people we love. Sometimes, that just doesn't happen. During those "blue times" when we are alone, we must dig deep into our experience and find many little ways to enjoy our lives.
I grew up in a Christian culture and so I use Christmas as the name of the key holiday in my life. The same strategies I will share for avoiding the "blues" apply, of course, to the key holidays of other world religions. Most of them apply to people who have no religion, but who live in a culture that celebrates religious holidays.
Planning Ahead to Avoid the Blues
Planning ahead is the most crucial step in avoiding the blues. The first Christmas that I was destined to be completely alone for the Christmas holidays was the first year after my divorce. My daughter was going with her dad to visit his family out of town. I was sad just thinking about the upcoming holidays.
My daughter and I had a special early Christmas with favorite foods and games. On Christmas eve, I invited three close women friends over for a shrimp brunch. We exchanged small presents and talked about our weird families. I ordered several Christmas books, both new and old favorites, which I would enjoy during the quiet times. I began a tradition that I still keep– calling an old friend who is far away and whom I seldom see.
Two gracious Jewish families invited me to have Christmas dinner with them. We had a traditional turkey meal and shared memories of my Christmases and their Hanukkahs. Christmas evening, I sat stroking my cats under a warm quilt listening to a live musical concert on the radio. Before bed, I surveyed the apartment to make sure everything was ready for my family's visit on the following day. I gave thanks as I dressed for bed. The day had been much nicer than I feared it might be. I knew that the next year would probably be very different.
Ten years later, as I struggled to clean up the kitchen and living room messes on Christmas night, I thought about that Christmas when I was without any family. I was happy to tuck my three exhausted children in bed and give thanks for my wonderful family. I also had a twinge of longing for that quiet peaceful day ten years before.
Tips on Avoiding the Blues
So here are my practical tips for keeping a blue Christmas away:
If you know you will be in a situation that is likely to make you "blue," plan ahead, as early as a month, if possible.
Get together with at least one good friend or family member near the holidays so that you can practice caring and being cared for.
Choose both old and new books to have on hand, especially those that renew your faith in your fellow man/woman.
Pick out favorite food treats that you can look forward to eating throughout the week of Christmas.
Have at least one person over to visit, even if it's just for a cup of coffee, so that you have the incentive to spruce up your surroundings. (You don't have to spend a lot of money; a dollar store has everything you need.
Remember that everything changes. Next year could be completely different.
Give thanks on Christmas day for the gifts that you have been given; things like a warm room, health, friends, even though they're far away, and hope.
So whether you are alone or with friends and family the holidays does not have to be a blue time of year. With a little planning and preparation you can have a wonderful and happy holiday season.
Do You have Tips to Share?
Besides the tips I have listed, do you have any other suggestions to avoid the blues this holiday season? What things have you done in the past to make your holiday festive and bright?
Or maybe you had a friend suffering from the holiday blues. What things did you do to help lift their spirits? Please share your thoughts and ideas in the comment section below.