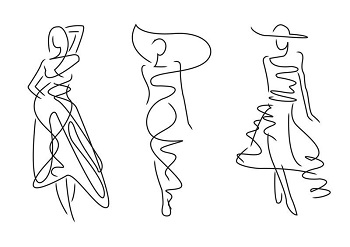 Fashion versus Style?
To answer this question we need to understand fashion. Fashion unlike style is ever-changing and dependent on current trends. A trend that looks nice on one person may not necessarily agree with someone else. Style on the other hand, like art, is a form of self-expression and communication which encompasses the whole person. An extension of oneself, style begins on the inside with our personality, lifestyle, values, likes, dislikes, mannerisms and it permeates all areas of our life. Since fashion and cosmetics are multi-billion dollar industries, the process of finding professionals to tailor a personalized style program for you can be relatively painless. One good resource to begin with is CitySearch where you can type in the name of your city to obtain a list of businesses that fit within the scope of what you are seeking. Hair stylists, makeup artists, tailors are also good sources to contact for help with color analysis, skin tone, face shape and body shape.
Determining Your Style
In determining an individual's style there are a number of considerations such as body type (bone structure), body shape, height, skin tone and face shape to name a few. Combining all of the above traits can save you money, time and peace of mind because you will be buying and wearing only the clothing, makeup and accessories that compliment you and therefore make you look your fabulous best. Wearing clothing that fits your body in fabrics and colors that enhance your best features work miracles on the psyche and can help to hone your confidence.
Learning to Wear Your Clothes
Learning to wear your clothes and not let them wear you is key. All of us have something about our bodies that displeases us and we'd like to change. Little Miss Suzy Q down the street wants to be like Polished Polly who wants to be like Gorgeous Georgette who wants to be like Lovely Lorraine and it goes on and on. The point is rather than waste precious time and energy bemoaning those physical attributes that we can't change why not celebrate what we do have and work it to the best of our ability?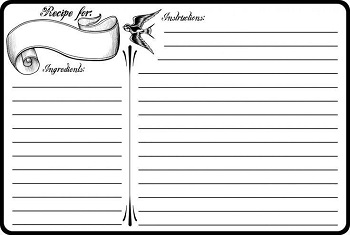 Ingredients – Style, Makeup and Wardrobe
The subtitle to this section sounds similar to preparing for an onstage performance and if you think about it every time you leave your home you are presenting yourself to an audience in the world around you. Putting your best foot forward can bring about opportunities like that job you just interviewed for, that love interest you've been dying to meet or just make you feel so darn good about yourself no one can bring you down.
How to Define Your Personal Style
Defining your personal style begins with your personality, lifestyle, career, stage of life and circumstance in your life such as a disability. In broad terms style can be including but not limited to, classic, dramatic, elegant, natural, romantic or sporty. Once you've identified your personal style you can then begin building or rebuilding your wardrobe. A good place to start is with the basics such as a trouser suit, blazer, skirt, white button down, cotton t-shirt, jeans, little black dress, handbag, pumps, etc. These basic pieces are classics that will never go out of style and are well worth the investment.
Instructions – Caring for Your Style
Organizing Your Clothes. Enough can never be said about organization of clothing. When you are organized not only does it help with locating needed items it also lets you know when doing a periodic inventory what, if anything, needs replaced.
Creating a Capsule Wardrobe. A capsule wardrobe, a relatively small collection of clothes that all work together, helps to keep your sanity because everything in the capsule can be worn on all occasions. The idea behind a capsule wardrobe is it's all about quality, not quantity, finding what suits you and what you absolutely love. Since all the clothes in the capsule can be mixed and matched, you can label the capsule with the appropriate colors of clothing that are enclosed. A talking color identifier can help with determining the colors of the clothing items you place in the capsule.
Using Closet Organizers. The assortment of closet organizers available is dizzying and dependent solely on your needs and allotted space. There are double and single rod organizers with shelf towers for shoes, sweaters, shirts, bags, etc.
Using Drawer Dividers. Dividers are great for keeping contents within neat and tidy. Likewise makeup/skincare organizers serve with the same function of keeping cosmetics and tools in their space. And you can bag easily lost items in plastic ziplock bags and label them.
Heeding Clothing Care Instructions. Following the care instructions on clothing will keep them looking and feeling fresh while at the same time increase their longevity. If you can't read them, you can label them in a variety of ways or use a device like the RNIB pen friend voice labeling system to record instructions.
The Most Important Ingredient to Being Fashionable
Even with all the pointers the most important ingredient to being fashionable is the way you carry yourself. If you walk with confidence and feel good about yourself you will look good and feel good! And you will convey that to others you meet
Read more about Steph on her website and on the VisionAware blog.
Do You Have Suggestions To Add?
Please comment below.