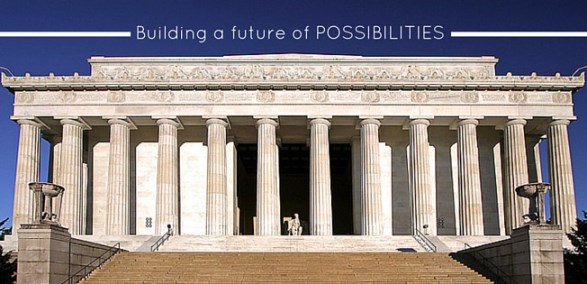 I recently attended the American Foundation for the Blind's Leadership Conference in Washington D.C. As a consumer and para professional who works with the visually impaired and blind community, I found it both informational and inspirational. I came away feeling very encouraged by all the efforts, research, product development and initiatives that are taking place on behalf of those who live with vision loss. Don't get me wrong; I know we have a long way to go toward complete accessibility and inclusion in society. But the good news is that many large mainstream companies are working toward that end. I have heard it said before, "we live in amazing times," and especially if you are visually impaired or blind!
Need to Embrace New Technologies
I am not a technology guru by any means and in fact, I can be resistant to learning new technologies at my age. Early on in the process of losing my vision, I realized I must embrace new technologies if I am going to stay connected to my family, friends, community, profession, and the world at large. Indeed, technology allows us to access the highway of information and enables us to achieve equal footing in a world that favors the fully sighted. Accessible technology opens a window to the world for us and issues a ticket to participate and contribute like never before. I am trying to learn what I need to learn, keeping up with the myriad of advances so that I can keep up with my life!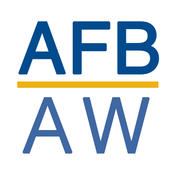 Highlights of the AccessWorld Tech Summit
I attended the AccessWorld Magazine Tech Summit and Showcase, a day-long event dedicated to highlighting advances in accessible technologies. I will summarize a few things I learned which I found exciting and promising.
Cellular Telecommunications Industry Association
Cellular Telecommunications Industry Association or CTIA created AccessWireless.org. As part of their on-going accessibility efforts, this website was designed to help people with disabilities, seniors and their families to find a cell phone and service. From the site, "CTIA and the wireless industry created AccessWireless.org to be your 'first stop' to learn about the ever-changing world of cell phones and wireless services, and discover those that meet your specific needs."
Looking for an accessible wireless phone? Check out accesswireless.org.
The TeachAccess Initiative
The TeachAccess Initiative was launched in 2015 by a group of tech companies, academic institutions, and disability advocates to promote "universal design" and access for all. They believe that technology is integral to our culture and our workplaces and should be usable by everyone, regardless of their abilities or disabilities. Through collaborations, they are enhancing understanding and awareness about accessibility issues, concepts and best practices. TeachAccess states "Students in fields such as design, computer sciences and human computer interaction must be better prepared to enter the workforce and create future technologies that are truly inclusive."
On their website they state their objectives are:
Core Education—To include accessibility and universal design principles in the curricula of computer scientists, designers and researchers in undergraduate, graduate, and continuing education.
Academic Leadership—To foster expansion of accessibility in higher education through approaches such as internships, challenge grants for research and curriculum development and industry partnerships. These initiatives will focus on practical applications for accessibility including open-source projects and research studies.
Learning Tools—To build online learning tools that reflect and teach accessibility best practices. To make these tools widely available to individuals, companies and organizations.
Industry Initiatives—To develop job descriptions that include preference for accessibility knowledge, to increase accessibility focus within recruitment activities and to extend the post-secondary foundation through "on the job training" in product and service development.
I think only good can come from this initiative and just imagine what new technologies will come our way to empower and enable the differently-abled. That is good news! Learn more at www.teachaccess.org.
Yahoo's Efforts at Accessible Entertainment
Yahoo shared their efforts to go "Beyond Productivity" recognizing the need for accessible entertainment. They demonstrated their Fantasy Sports mobile app on the iOS platform with Voice Over and Yahoo's new accessible March Madness bracket game, the first ever to be accessible to people with vision loss. They showcased another accessible app called Yahoo Video Guide which helps search across all your streaming services to find something to watch on TV.
Find these in the app store today!
National Federation of the Blind KNFB Reader
The National Federation of the Blind presented the KNFB Reader app which allows reading documents anywhere, anytime. It converts printed text into speech or braille quickly and accurately with the tap of a button on a smartphone. This groundbreaking OCR technology is revolutionizing mobile access to print materials for busy professionals, students and others in the blind community. Learn more about this fabulous app which receives high praise from users at www.knfbreaders.com. In addition, they gave updates on NFB-NEWSLINE®, the accessible portal to your favorite newspapers and magazines for those who cannot read conventional print. With this free service, you can access daily news on the phone, on the web or on a mobile device.
Learn more about this service at www.nfb.org/audio-newspaper-services or call 1-866-504-7300.
Google's Mainstream and Accessible Technologies Initiatives
Google is a key player in mainstream and accessible technologies. Their mission is "to organize the world's information and make it universally accessible and useful." They have a central accessibility team which monitors the state of accessibility of Google products and coordinates accessibility training, testing, and consulting. They reported efforts in accessibility of their products including apps, Chrome, YouTube, and Google Hangouts. Google has given over $20 million toward accessibility research and innovation.
To learn more, check out www.google.com/accessibility. And if you would like to give Google feedback on your user experience, they welcome it as it helps them to improve accessibility. To participate in their user studies, go to: www.google.com/usability.
On went the summit. We heard from Freedom Scientific about their new iOS training Bundles, Intuit-the software company that makes QuickBooks and Turbo Tax accessible for small business owners, and of course, Apple—with its family of accessible devices leading the way. All of these companies are committed to access for all, universal design, and supporting users who are disabled. It was evident to me that access technologies are powerful tools that can help each of us attain our goals and live the life we are after. I felt compelled to renew my personal commitment to learn and use new technologies.
If we do not embrace technology, we will be lost, uninformed, and disconnected from the rest of the world. Indeed, it is an amazing time to be visually impaired with all of the new and exciting technologies available to us! Now we have to do our part and incorporate them into our daily lives. And let us be grateful to all of the brilliant minds who are working to make our lives more efficient and productive, and the world more inclusive.
Stay tuned for another AFB Leadership Conference March 2-4, 2017.
Other Helpful Resources