Editor's note: January is always a time for New Year's resolutions, and maintaining a healthy life style should be at the top of your list! Read what Peer Advisor Lenore Dillon has to say about "Eyes Free Fitness."
Maintaining a Healthy Lifestyle Can Be Challenging
Maintaining a healthy lifestyle can be challenging for anyone, especially for individuals who have vision loss. Physical exercise seems to be the missing piece of the puzzle when we embark upon a fitness program. Many people lack the confidence to start exercising, as it is difficult to emulate the instructor.
Find Out What Mel Scott Is Doing to Promote Good Health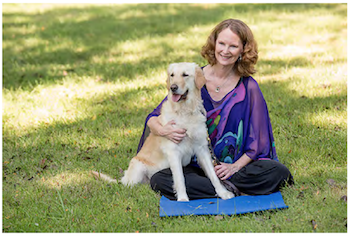 Mel Scott, Founder and President of Blind Alive, Eyes Free Fitness is providing the missing piece of the health and wellness puzzle. Mel, who has been blind since childhood, launched Blind Alive, Eyes Free Fitness four years ago. This new venture took shape while she recovered from a dual mastectomy. Prior to the diagnosis of cancer, Mel was a successful massage therapist. One day, as Mel was riding her stationary bicycle, the only form of exercise available to her at that time, she realized there were no home exercise programs tailored for people with vision loss. It was on that bicycle Mel decided if such a program were to exist, she would have to create it.
After her initial idea, she realized she needed new communication and marketing skills as well as a committed group of support staff. Today, four years after that frustrating stationary bicycle ride, she has a growing business. A wide range of workouts is available via digital download on CD and on thumb drive. Bi-monthly podcasts are popular, and the "Blind Alive" app is available in the app store. Detailed information can be obtained on the Blind Alive Website.
Information Available On the Blind Alive Website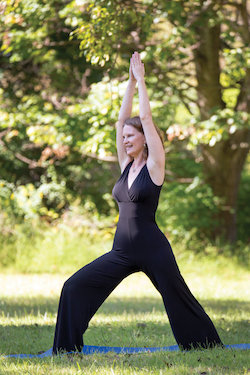 Several series of exercise workouts are available for purchase at a reasonable price. Each workout provides a step-by-step verbal description, and the movements are easy to perform. Encouragement and support are provided every step of the way.
The bi-monthly podcasts contain a treasure trove of information and resources. In addition to interviews on timely topics related to health and fitness, there are book and product reviews as well as tasty recipes.
Mel strives to make it possible for those of us with vision loss to be healthy and to be the best we can be. Mel often uses the aphorism "good health to you," as she wishes everyone to be healthy and successful.
More Articles About Maintaining a Healthy Lifestyle
How I Created My Workout Game Plan
Make Physical Activity and Fitness a Way of Life
Sports and Exercise for People with Vision Loss