by DeAnna Quietwater Noriega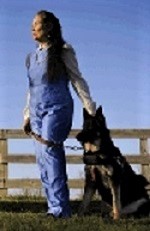 Fair Housing Month
April is Fair Housing Month. And I thought this might be a good time to consider vision loss and housing choices.
Considering Where To Live When You are Visually Impaired
One of the things that a person with vision loss has to consider is where to live. When you reach the point that driving is no longer an option, getting where you need to go when you need to go can pose problems. Some folks opt to live in large cities with good transportation systems. Other people choose small towns with good sidewalks. By living in the middle of town you can readily walk everywhere you are likely to need to go. These choices work well if you are the type of person who is a confident traveler with a guide dog or cane.
Building a Support Network
What if you aren't so adventurous? If you have a sighted spouse, or many family members and friends are flexible about time, you can use a network of supports to handle shopping and going to medical appointments or church. Assisted living might be a good option if you have additional disabilities that rule out doing everything on your own. Paratransit might be available. Each individual must analyze their own situation and put together a system that works for them. It can be tough building that support network, but if you offer to contribute toward gas, buy your driver lunch, or a ticket to an event you want to attend, it can work.
Thinking About Your Housing Options
How does this all relate to fair housing? Well, you might need to consider housing that will meet your needs so that you can age in place. Even if the apartment or rental residence you are considering doesn't allow pets, they must by law allow a dog guide or other service animal because if it mitigates your disability, you are entitled to keep one. Many senior living communities also provide some transportation and other services or activities that make owning and driving a car unnecessary. In many communities, personal care attendants can assist with bill paying, shopping household tasks and driving.
Another option is to open your home to a single person who will assist with driving and light housework for a reduction in their living accommodations. Students and single women will often agree to such an arrangement. But you will need to think about your need for privacy and also issues such as identity theft. is to think it through and make a plan that fits your needs. Where there is a will, there is a way. Esther Smith's latest Insight covers having someone in your home and how that affects all aspects of your life
You might consider seeking out a roommate with a different disability. I once roomed on a college campus with a young woman who had cerebral palsy. I could carry trays, open doors, and assist her with foot care tasks and she could read signs, the mail and drive. The thing here is to think it through and make a plan that fits your needs. Where there is a will, there is a way.
More Information on on House Hunting
Peer advisor Lynda Jones has just written an article about hunting and buying a house including all of the things that a person who is visually impaired should consider.