In Part 1 of this series I talked about the National Library Service (NLS) player and its many uses. In this part, I will cover how to download an application for NLS and the books they offer. I will also cover other sources of downloadable books.
Getting Started
First check out VisionAware's article on Audio Players and Talking Books. This article explains in detail the National Library Service and other audio book services.
In a nutshell, to become a patron of NLS and get the Talking Book Player, download an application for the NLS Talking Book Program.
Review or print out NLS Talking Book Player training materials.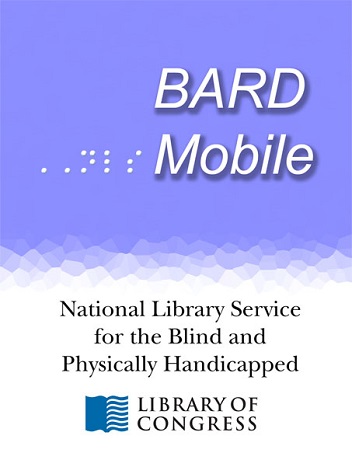 The National Library of Congress also hosts BARD (Braille and Audio Reading Download), which is part of the National Library Service Talking Book program. BARD will provide access to the National Library of Congress Talking Book Library online, so patrons don't need to wait for their books to arrive via postal mail. Visit the website to complete an online application.
BARD Talk on the Web Frequently Asked Questions (FAQ) covers many questions related to downloading files to flash drives and NLS Talking Book cartridges.
For a list of retailers selling the blank NLS Cartridges and USB cable for transferring files, check out NLS: That All May Read. Remember, the USB cable for these cartridges is not a standard USB cable!
Free Audio File Downloads
Whether you are a computer user or not, the NLS Talking Book Player will permit you to tap into the wide variety of audio content available on the Internet. In addition to listening to books and magazines, you may want to take advantage of the many podcasts (digital audio recordings) on access technology that are available at no cost.
Alternative Download Sources
BARD is only one of many places to find books, magazines, and instructional podcasts that can be downloaded and played on the Talking Book Player. Try these alternatives:
Stay Tuned
Stay tuned for Part 3 in which I talk about taking the next step–diving into the deep end and learning to use a personal computer (PC) with a screen magnifier or screen reader, with, guess what? An audio tutorial that you can play on your NLS talking book player!