As women from every corner of the globe come together to celebrate International Women's Day on March 8th, VisionAware peer advisor, Maribel Steel, acknowledges the feminine spirit that nurtures, supports, and uplifts through the sisterhood of friendship.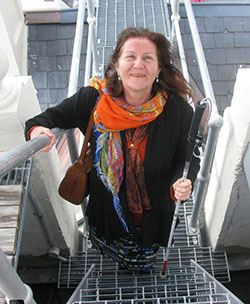 Women in Collaboration
A few years ago, I was the project coordinator for a World Premiere music event in Melbourne, Australia called, "Precious Music, Precious Water." I mention it here because it was a project commissioned by The Victorian Womens' Trust—it was an insightful experience to be at the monthly meetings where 95 percent of my fellow collaborators were women!
It was thrilling and daunting to be given such a responsibility to ensure the event went to plan with media interviews to schedule and artists to book. What fascinated me about my job as the coordinator was how fluent we worked together; women, adaptive and flowing, like water itself, moving with purpose in the current of efficiency.
Bold for Change
In 1975, the United Nations observed International Women's Day on March 8th as a day to celebrate women's achievements and acknowledge gender equality. The theme for this year is "Be Bold For Change." You can follow along on Twitter by using the hashtag, #BeBoldForChange.
On this day, women, including those with disabilities, are encouraged to set some time aside to come together with a host of gatherings, talks, arts performances, rallies, and other networking events supported by women's organizations, corporations, and charities worldwide.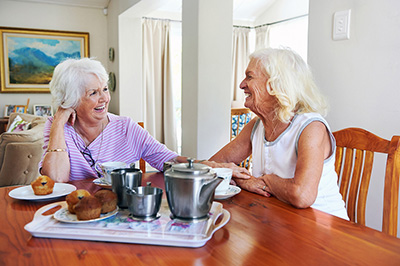 Female Peers and Mentors
There is something very special about the solidarity of women; a global sisterhood who understand each other from the heart. Only yesterday, I heard a saying: there are three ways to communicate—you can use the phone, turn on the TV, or…talk to a woman! Maybe this is the 'special' quality of the feminine role model; she uses open communication to nurture and create change in the world.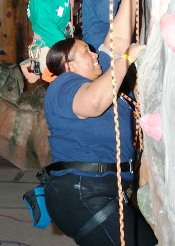 I know that whenever I may experience an accomplishment or a setback or am challenged by living with a visual disability, more often than not, it is my female friends, colleagues, and peers I turn to for their wisdom and support. This includes even women I have never met in person but have cultivated a relationship across Cyberspace.
As an example, the women peer advisors for VisionAware are a group of amazing women who are blind or visually impaired. E-mails fly back and forth, full of admiration, empathy, laughter, and shared experiences that keep us working together as a "merry band of peers," writing posts that reflect so many of our varied interests, concerns, and personal skills. The bond of friendship and camaraderie is strengthened through genuine thoughtfulness, carried on the invisible communication lines of womanhood.
Women's History Month
In February 1980, President Carter issued the first Presidential Proclamation declaring the Week of March 8th, 1980, as National Women's History Week. In 1987, Congress declared March as National Women's History Month in perpetuity. A special Presidential Proclamation is issued every year which honors the extraordinary achievements of American women. This year's theme is "Honoring Trailblazing Women in Labor and Business." The theme honors women who have successfully challenged the role of women in both business and the paid labor force. Women have always worked but often their work has been undervalued and unpaid. During this month, women encourage one another to step up and take ground-breaking action to continue in the quest for gender equality at home and in the workplace.
March may be the month to create change and take action, but I feel fortunate that no matter what time of year, my female friends rally around in times of upheaval and offer kind words in many caring ways. It is uplifting that we are able to see beyond any limitations and be strengthened by the kinship of women who carry us emotionally, who offer to lift each other above our clouds of doubt to a sunnier outlook, bringing cheer to our hearts to not give up the quest.
So in honor of International Women's Day (and month), I'm sending out a huge thank you from my corner of the globe hoping these rays of friendship come beaming towards all the women of the world who are helping each other as peers, mentors, and ambassadors working together as bold and beautiful seekers for equality and understanding.
Men Celebrate Too
Guys, you don't have to miss out; we honor our menfolk on International Men's Day on November 19th each year. Sixty countries come together in their own unique way to celebrate men's and boy's health, improving gender relations, promoting gender equality, and to highlight positive male role models in our communities.
Talk to Us
Let us know how you like to celebrate International Women's Day or how the feminine spirit moves in your life.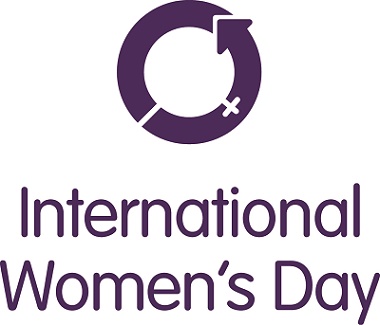 Additional Information
Women Who Are Blind Can "Lean In"