Editor's Note: Many of these gifts require measuring. Before attempting them, you may want to learn more about measuring and safe cooking techniques. You may also find useful tools for cooking and other household tasks through AFB's product data base or through specialty catalog sources.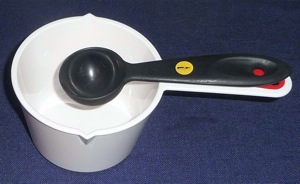 Apple and Rhubarb Jam
What You Will Need
6 cups diced rhubarb
6 cups diced apples
4 cups raw sugar
rind of 1 large lemon
1 cup of water (include lemon juice)
2 tablespoon ground cinnamon
Method
Place all ingredients in a heavy base saucepan
Stir in sugar and mix thoroughly
Bring to the boil, simmer on medium heat for 35 minutes, stirring occasionally to check jam is not sticking (with lid off)
Cook until fruit soft; leave for five minutes before filling clean jars
Store in a cool place and refrigerate after opening
Makes approximately six medium jars
Snowman Soup Mix (Hot Chocolate) in a Jar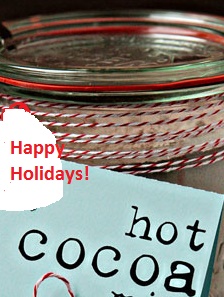 What You Will Need
10 cups dry milk powder
4 3/4 cups sifted confectioners sugar
1 3/4 cups unsweetened cocoa powder
1 3/4 cups powdered non-dairy creamer
1 large package of instant pudding-french vanilla or chocolate
Method
Mix all ingredients in a large bowl until well blended
Spoon into jars or containers with airtight lids
Make festive tags with the following instructions:

Place three heaping tablespoons of mix in a mug
Add ¾ cup of hot water and stir.
Note: May try different flavors of the powdered creamer for variation. Tie a ribbon around the jar with a candy cane attached.
Makes about 15 cups of mix.
Hot Buttered Rum Mix
By Mary Hiland
A favorite of mine is to make a Hot Buttered Rum mix as a gift. All it takes is a large batch of vanilla ice cream slightly melted, butter, spices, and rum extract, which you can spoon into small plastic or glass containers.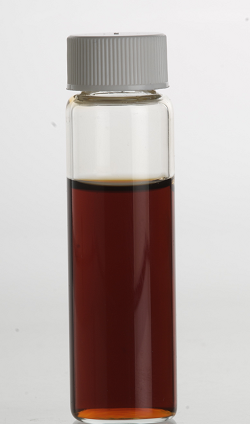 What You Will Need
1 quart softened vanilla ice cream
1 pound butter, softened
1 pound light brown sugar
1 pound confectioners sugar
1 teaspoon cinnamon
1 teaspoon nut meg
2 tablespoons rum extract
Rum or rum extract and boiling water
Method
Mix all except the rum and boiling water. Put in the freezer until half frozen. Divide up the mix while it is still half frozen (sort of soupy), and then stick all the containers in the freezer.
You can pull them out when it's time to present them as gifts. Don't leave them out. They have to stay in the freezer until you give them away. Then, they will need to be stored in the freezer until used.
When ready to serve, put 2 tablespoons of the mixture in a mug. Add a jigger (or 3 tablespoons) of rum or 1 tablespoon of rum extract and fill with boiling water. Stir… and yum yum, yum!
Share Your Comments
Do you have a favorite recipe for a homemade gift that we could try? It might be an old hat for your friends and family, but something new and different for someone else. Please share your ideas here.
Check Part 1 and Part 2 of this series for more gift ideas.
Further Reading
Getting Ready for the Holidays
A Festive Thanksgiving Cocktail with Low Vision and Blindness Adaptations
Favorite Holiday Dessert Recipes
Favorite Appetizers for the Holidays