Editor's note: Finding a livable community for people who are visually impaired can be very challenging. In 2003, the American Foundation for the Blind did a study to determine the key criteria for livable communities for people who are blind or visually impaired. VisionAware recently followed up on this study to determine if the criteria identified years ago was still viable and if the cities named in the study still made the list. Although not just for seniors, we are bringing you this post just in time for Healthy Aging Month.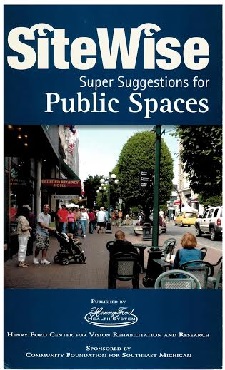 Developing Criteria on the Livability of a Community
In the 2003 study, AFB used a series of focus groups, interviews, and surveys to develop a list of criteria that people who are blind or visually impaired in the United States used to determine the "livability" of a community. The criteria were as follows:
Community Integration
Education
Arts and Recreation
Cost of Living
Considering this criteria, the top six cities chosen as the best places to live were:
Charlotte, North Carolina
Berkeley, California
Kalamazoo, Michigan
New York, New York
La Crosse, Wisconsin
Louisville, Kentucky
Is this information still relevant today? We wanted to know if there were additional or different criteria that should be considered and if the cities chosen in 2003 still met that criteria.
What Matters to You in Your Community
We asked and you answered! Here is your feedback:
In Big Cities
"I used this information provided by AFB last year and moved to Matthews, NC, just outside of Charlotte, and was able to acquire a job, an apartment, and I have several transportation options. The traffic is very heavy in many places, but I think this is to be expected in a city of this size. I have gained greater independence which has helped my self-esteem and confidence. I do not believe I could go back to small town living and be happy again. In fact, I have now enrolled in a Master's program for teaching other blind people and look forward to the day I can share someone else gaining such independence. I have been here almost a year and in that time I have met very few people who were not nice and willing to help."
"I am totally blind and currently in my seventies. I am only familiar with New York, Berkeley, and Seattle, all of which still do meet the criteria to one degree or another. However, all three are becoming less and less affordable for most people to live in unless they have high paying jobs."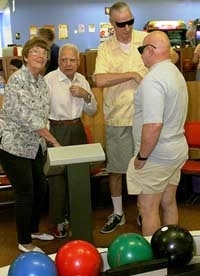 "Greenville, SC has all the facilities needed and less traffic than Charlotte but is still a large city. It is a more people-friendly place than New York and caters to the needs of the handicapped. It is a growing community with available land and gated communities. I believe the cost of living and housing is also lower than many places. There are plenty of medical care facilities, veterinarians, animal shelters, chiropractors, churches, sports arenas, libraries, art galleries, theaters, shopping centers, and airports. There are many schools, universities, and technical colleges. There is also a large art community. Many international performers come to Greenville to perform all year round."
"I live in San Francisco, CA, and I can tell you that Berkeley is no longer at all affordable either to buy or rent."
"I believe Kalamazoo is still a great city to live if you are blind or visually impaired. Kalamazoo now has transportation (public and paratransit) on Sunday's as of February 2016."
"I suggest that you check out Minneapolis and Pittsburgh both of which have had a significant resurgence since 2003. Housing is still affordable enough to be drawing a tremendous number of young people to the areas. This, in turn, has drawn businesses and the quality of life is improving greatly in both cities."
In Smaller Towns
"I visited New York two years ago and found it to be very busy and noisy. However, I believe most of my in trepidation was due to exposure to more rural communities. Also in Boston around the Ophthalmic Consultants building, the area had broad walkways and most of the people seemed willing to give space to walk. In both cases, transportation seemed abundant. I know that I prefer smaller and quieter community living, however, that doesn't always translate very well to meeting the employment goals or transportation goals easily. It is my preference. In my community in Danielson, CT, I often find the locals willing to help and look out for me when I pass by their businesses and homes."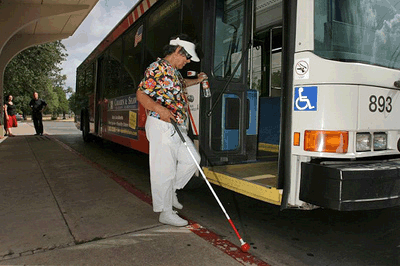 "All of the cities listed are large urban areas. I feel that a more rural area should be included as well for a well-rounded sample of the vision impaired population. Fayette County, PA has public transportation that covers the entire county. Our blind and low vision population is estimated at more than 4,000. An area such as ours should be included in your sampling for the criteria."
"I lived in Urbana, IL from 2002 to 2008. The amount of bus routes in the community, the abundance of walkable entertainment and restaurants on the campus of the University of Illinois and the intersection between buses and Amtrak make this community exceptional."
Other Factors to Consider
"I live in Columbus, OH. It is not very livable for me and my visual impairment. I don't know about the other cities, but I do think weather is a big factor. Our winters are very cold with snow and ice. Walking is not ideal for much of the year due to the weather. Our sidewalks in the city are also in terrible shape. A cane does not move well due to all the cracks, holes, and lose debris. I think these two things are good to consider."
"The criteria seem well thought out. Perhaps climate might be a consideration. Several of these cities are much too cold weather wise for me. I wish I lived in a more blind-friendly place. I don't feel that blind people are accepted much in the community. Most work either in the vending stand program or at the rehab center."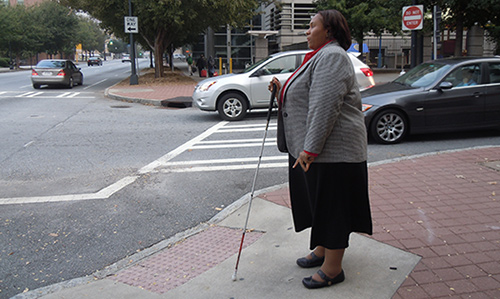 "Perhaps cities with walking paths differentiated from bike paths should be considered. I have encountered angry bike users who have yelled at me for being in their paths when I had no idea I was bothering them. How about considering communities with walking trails. Boardwalks near beaches, rails-to-trails, etc. may be important for exercise and nature appreciation perspectives."
"I think any city or county that goes beyond the basics in emergency and disaster planning is a biggie for most livable place, otherwise it won't be all that livable for you after the disaster."
For more information about livable communities, be sure to check out AARP's article on Community Livability for People Who Are Blind or Deaf and find out more about their Livable Communities project.
Do these comments reflect what makes your community "livable"? Share your comments below.
Looking for a More Livable Home? Considering Aging in Place?
Check out some of these articles:
House Hunting with Vision Loss
House Hunting with Visual Impairment: Questions to Ask the Seller
House Hunting with Vision Loss: Choosing a Realtor and Viewing Houses
House Hunting with Vision Loss: The Purchasing Process