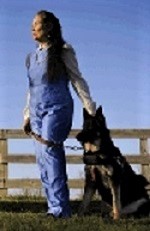 I was born in the generation who left for college lugging a reel-to-reel tape recorder, Perkins Brailler, and a manual typewriter. As an aging Baby Boomer, I find myself trying to figure out how to use equipment never dreamed of when I got my first job. Most of it is expensive and there are few opportunities to get hands on instruction before purchasing.
Attending a national conference or technology conference is one way, but time is limited and vendors are often too busy to spend time with you on the use of the device. They are eager to sell the item and too busy to provide training.
We live in an age when new methods for dealing with vision loss are continually being developed. I am not a person who enjoys tinkering with software or tools I need to use. Each new product, from my first talking computer to my month old iPhone has been forced upon me by a need to remain competitive in the work force. This said: I am also living proof that we old dogs can learn new tricks!
Steps to Take
The first step is to figure out how you learn and then look for what you will need to become a confident user. Get your hands on tutorials or training material in the format that works best for you. I am a braille reader, so hard copy braille is best for me.
I also am a motor learner. I have to perform a task several times to get it stored in my chaotic brain filing system. Being a writer and poet, I don't even try to understand why a thing works; I just repeat using a tool enough times to get my fingers to move automatically through the procedures to get the job done.
Talk to other users of the item you are contemplating purchasing. Network with people who use the product and can also break down instructions into step-by-step directions. Some people are great technology users but can't explain or teach.
Tackle the learning process one step at a time. When I needed to learn to use an iPhone for work, I first learned how to answer it and to hang it up. Then I worked my way through navigation and how to move around in it. I took one function at a time and worked through using it.
Finding Help
To find instructional material, I turn to the National Braille Press. Hadley School for the Blind offers free or low cost webinars, classes, and courses online or by correspondence to help you master computer technology and independent living skills. Companies like Freedom Scientific have both free and paid webinars on their website to teach you how to use the products they sell. Also, be sure to read informative articles in AFB's AccessWorld: Technology News for People Who Are Blind and Visually Impaired, a monthly online periodical that contains great reviews about the latest in technology.
Learning to Use Apps and Other Techniques
Don't beat yourself up if it takes time and repetition to get familiar with a new technique or mechanism. After a month working with my iPhone, I can move around in the screens, change settings, use the contacts, calendar, reminders, and send and receive email. The other night I used the Maps app to get driving directions for my husband. I did all of this without purchasing any additional specialized blind-friendly Apps.
I haven't loaded music yet, but I can text my grandchildren, set a reminder for a meeting, check if I am free on a day next month and get Siri (Speech Interpretation and Recognition Interface) to call a friend from my contacts list. I have my office email synchronized with my phone so that I can keep up with it while out of the office. (For the uninitiated, Siri is the intelligent personal assistant that helps you get things done just by asking. It allows you to use your voice to send messages, schedule meetings, place phone calls, and more. Siri understands natural speech and asks you questions if it needs more information to complete a task.)
To find out more about voice access, check out the AccessWorld article Cell Phone Accessibility. If you own another type of IOS device, you can get a free AccessWorld App that will allow you to keep current with the latest information. Also, you may want to read recent posts by the NJ Foundation for the Blind on Using Apps After Vision Loss.
I have been keeping a list of apps suggested by blind friends for the time when I am confident enough with what I have learned to start branching out. I did load a free app called TapTapSee that lets me use my phone camera to send a picture of something to someone who will text back to me what the camera has captured. I successfully figured out using this program which of two packages of frozen burritos were the ones containing rice and chicken.
I was even able to teach a much more technology-savvy friend how to make a conference call. The first time I tried to do it, I had to yell for my eleven-year-old granddaughter to type in the participant code! Now I just add the conference number to my contacts list, then put two comas after the phone number, type in the PIN, hit the # key, add another set of comas and finish with a 1. This will dial all of the numbers I need without my having to do anything.
Don't let technology scare you. Be patient with yourself, and with the program or product you are trying to learn and keep at it. I will confess Siri has had to tell me I was being rude a couple of times before we figured out how to get along. She also apologized for not knowing "Of State's" secretary's name. I have decided she is simply a recent graduate of secretarial school and once we have worked enough together we will get along just fine.
What Is Next?
I have ordered AccessNote™, a bluetooth refreshable braille display to make entering data faster and make using my iPhone more efficient. When you stop learning, you limit yourself.