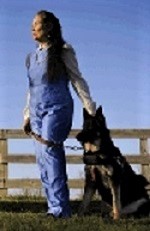 Diabetes can cause many health issues including vision loss. Here are some practical suggestions I have come up with over the years for managing your diabetes. You can find out much more in the diabetes management section.
Eat Healthy
In planning meals, remember that each portion of carbs represents one carb choice or 15 grams of carbohydrate. Most women can have 3-4 carb choices per meal and most men can have 4-5.
Measure Your Food
If you need precise food measurements (for example, if you are on dialysis, or if you have high carbohydrate sensitivity), you might consider using a talking or tactile food scale. You can use braille or large print measuring cups or spoons or in a pinch, use your hands. Here are some tips on how to do that.
The palm of the hand (about the size of a deck of cards) is about the size and thickness of three ounces of meat, fish, or cheese.
A fist is approximately the size of one cup, or two portions, of most starchy foods and fruits, such as pasta, potatoes, oatmeal, or applesauce.
A half-fist is about the size of a tennis ball or a light bulb.
Take Care of Your Feet
Avoiding infection is paramount when dealing with diabetes, and feet are especially vulnerable. Protect them with well-fitted shoes and keep them clean and dry. Inspect your feet daily for blisters or sores. Notice if your feet have an unusual smell; a bad odor is an indicator of infection. Consider seeing a podiatrist to cut your toenails. Small cuts can lead to infection.
Monitor Your Diabetes
Your good health depends on your ability to both monitor and understand your blood sugar, as well as your blood pressure, weight, and body temperature. Talking thermometers are available at many large drugstores. Check blood glucose (blood sugar) levels. Blood glucose fluctuates throughout the day, but should remain within a certain range. Check with your doctor on the levels you should maintain before and after eating.
Use Fully Accessible Talking Blood Glucose Meters
There are accessible talking meters on the market with speech supporting every function. You may have problems with getting your blood on the testing strip in the right place. Work with your diabetes educator or vision rehabilitation therapist to help you figure out a system. Try some of the techniques that Debra Sokol-Mckay suggests.
Monitor Your Blood Pressure
Controlling blood pressure is as important as controlling blood glucose. Look into talking and large print blood pressure meters. Some factors to consider when choosing a meter include accuracy, cuff size, and technique.
Measure Your Insulin
Examples of devices to measure insulin both visually and non-visually include syringe magnifiers, Count-a-Dose, and insulin pens. Note: Always consult with your diabetes health care team before purchasing and using any adaptive insulin measurement device. Making notes on a digital voice recorder, using a large print log or keeping this information on a computer with speech software or notetaker is also a good idea.
Neuropathy In Your Hands And Feet Can Be A Problem
Neuropathy (nerve damage) can make it harder to read braille, so you might try jumbo braille which is spaced out and uses larger dots. Refreshable braille displays can be adjusted for firmness and since they present the writing in a single line across the display, some people find them easier to read.
Protecting yourself from cuts or burns around the kitchen is vital. You can use a finger guard device to keep from accidentally cutting fingers, or use kitchen scissors to perform many cutting tasks. This type of scissors comes apart at the hinge so that the blades can easily be washed. You might also find a liquid level indicator useful to minimize the chance of burning fingers while pouring hot liquids. Using a turkey baster to draw off hot grease and disposing of it in a clean jar with a lid can make frying foods easier as well. Long oven mitts can also help avoid burns.
Numb fingers can make it hard to manage buttons and zipper pulls. Many people opt for pullover t-shirts and sweat pants to solve this dilemma. If you need to wear the occasional dress up blouse, seeking some assistance from a seamstress can make this possible. Have her stitch closed the placket to about the middle of the chest. Then the top few buttons can be removed and stitched outside and the garment can be closed with Velcro. The buttons will look as if they are buttoned without the hassle of trying to get them through button holes. There are button hooking devices available, but they may depend on vision to engage them.
If you find that you are dropping things as a result of the numbness in your hands, there are many tools and utensils available with thicker, easier to grasp handles. There are soap saver bags that a standard bar of bath soap will slide in to which are easier to hold and insure that you use all of the soap. Consider switching to pump bottles of shower gel and liquid hand soap. If getting toothpaste on a brush is hard, keep a small dish like an antique salt cellar or teabag holder to squirt the paste onto and then dip the brush in to the paste.
Use Your Phone As A Tool
Many types of cell phones have voice systems that allow you to instruct the phone to dial a person by name. Newer smart phones with touch screens can be easier since you can slide a finger across the surface to hear what you want to find as well as dictate many functions. These phones have many useful features for setting multiple alarms to remind you to take medications or check your sugar levels and you can take notes on them. There are large button, landline phones that say the number as you depress it. They can also be programmed to dial frequently used numbers by hitting a single button.
Over my years of helping people find solutions to daily living challenges, I have found that there truly is a way to accomplish most tasks with a little ingenuity and creative thinking.
Check Helpful Products for most of the items I mentioned.