"Yes, blind people do care about physical things, and yes, we are sexual beings. Very much so," Nefertiti Matos says through a laugh in the opening scene of the documentary, Blind Date. She is one of three main characters in the film who shares her experience of dating in our digital age as someone who is visually impaired.
The film, which was first released in 2015, follows Nefertiti and two men, Anthony Butler and Gus Chalkias. All three are living in New York and actively participating in the dating scene without their sense of sight.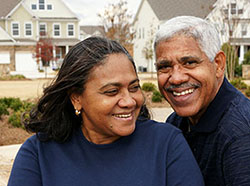 Navigating Online Dating
There are over seven million Americans living with vision loss, and one in five Americans have used online dating. So, with these high numbers, filmmakers, Nicole Ellis and Maya Albanese, first set out to tap into this underexposed topic—what is it really like to navigate online dating when you're blind?
Dating websites, which are by nature visual platforms, add an inherent level of complication for blind or visually impaired users. The documentary captures the challenges that these three individuals face when trying to use online dating website platforms or dating apps that are not accessible to blind users.
"When you look at Tinder or Match.com or any of the apps that are available, there's no description of the person. You don't know if you're swiping left or swiping right or even what the person looks like," Ellis said. "So, even getting through the app or online platform is a challenge."
Online Dating Platforms and Apps for People with Disabilities Continue to Lag Far Behind
Engineers and assistive technology experts have made incredible strides over the last decade, designing ways to adapt technology for sensory and physically disabled individuals. Voiceover and tactile solutions have given visually impaired individuals access to so many outlets in the virtual world, and yet, online dating platforms and apps continue to lag far behind.
"Online dating for blind people is frustrating at best," Gus shared, who also works as a technology accessibility specialist for the Helen Keller Services for the Blind in New York. Gus is in his late 30s and blind as a result of retinitis pigmentosa. With his fluency in accessible technology, Gus' perspective in the film guides us through the ways that online dating and dating apps are user-unfriendly to individuals using screenreaders. "One of the ways we could change is by creating physical spaces or cyberspaces that are accessible and that are usable by all people."
Usable by all people. That's what we're after.
Stories of Heartbreak
We all have a story of heartbreak. At some point, Gus, Anthony, and Nefertiti have been let down by an ex or potential dating partner solely because they are blind. Situations like that have made online dating even harder, they add, as they struggle to decide how and when to disclose their visual impairment on the dating website or app. It's a part of who they are, but it doesn't separate them; the film aims to really send this message home. While there can be an added layer of difficulty when living with a disability, this whole dating thing is something we can all relate to.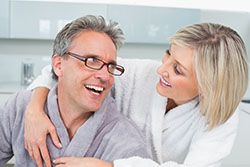 "A lot of people asexualize people with disabilities, which is like taking them out of the running before they even get a seat at the table, and that's wrong," Ellis said. The film peels back that superficial layer, letting us into the lives of Nefertiti, Gus, and Anthony on a more personal, intimate level. As a result, we start to see ourselves and our own experiences in each character's story. We can see how very outdated and silly the stigmas around disability and dating truly are. These three 20 and 30 something's show us that blind people flirt, go on dates, fall in and out of love, get married, and have children, just like anyone else.
The Film Welcomes Us to Open Our Minds
Sure, it may seem like we shouldn't need that reminder in the 21st century, but we do. The film welcomes us to open our minds to that reality and get desensitized: dating as a blind man or woman will have the same ups and downs, teach the same lessons, and potentially introduce us to a part of ourselves that we couldn't have learned on our own. If we're after the same goal—to love and to be loved—we're all sharing the same experience; we are all part of this larger dating experiment. What we thought made us different, is actually that which unites us even further. That's, after all, what makes it fun.
"It's not a sad film about having a disability," Ellis added. "You really do step out and take a ride in someone's dating life, and it's a fun ride. I think everyone has left having learned what it's like to be blind or consider dating someone blind to a degree. They're left knowing more, and that's the goal."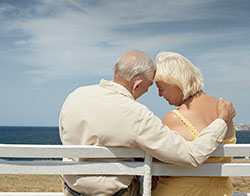 Blind Date Featured at DOCNYC Festival
In November 2016, Blind Date was chosen to be featured in the renowned DOCNYC Festival Independent Film Center (IFC) in New York City. The team has just been notified that they've been admitted to this year's ReelAbilities Documentary Film Festival. In previous years, the festival has provided transcription and description for blind and visually impaired viewers, which would be a very exciting addition, making the film's story accessible to the people whose story it represents.
Dating Advice for People with Vision Loss
Dating 101 for People with Vision Loss
Tips for Dating for People New to Visual Impairment
Dating My Sweetheart Again After Losing Vision
Dating When Blind or Visually Impaired – From Single and Ready to Mingle to Off the Market