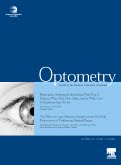 As many readers know, my lifelong professional passion has been, and continues to be, linking older adults who experience late-life vision loss with appropriate and helpful vision rehabilitation services. It's not always easy for older adults to find appropriate and helpful vision rehabilitation services, however.
In About VisionAware, we say this about our reason for being:
Among United States adults aged 40 and older, the National Eye Institute estimates that 4.5 to 5.5 million individuals are blind, have low vision, or experience age-related vision loss; in addition, low vision and blindness increase significantly with age, particularly in people over 65.

Although estimates of adult blindness, low vision, and vision impairment can vary, one factor remains consistent: The majority of these individuals do not have regular access to vision rehabilitation services. VisionAware is committed to increasing the visibility of organizations and resources that address the unmet needs of people who are blind, visually impaired, or have low vision.
I've also written about these unmet vision rehabilitation needs of American adults on several occasions:
A Hopeful New Study
Thus, I was very interested to read The status of low vision rehabilitation and certification in the state of Michigan, which appeared online on August 26, 2011 as an article abstract in Optometry – Journal of the American Optometric Association. The full article will appear in the October issue of the journal.
The authors are Adam M. Carlson, O.D., Indiana University School of Optometry and Sarah B. Hinkley, O.D., Michigan College of Optometry, Ferris State University.
About the Study (from the article abstract)
With the estimated increase in the number of Americans with vision-related disabilities on the horizon, the need for optometrists with expertise in low vision rehabilitation services will increase. State optometric certification in low vision rehabilitation is currently only available in three states:
Method

A mail survey was conducted among Michigan Optometric Association member optometrists designed to address the current percentage of optometrists who practice low vision rehabilitation as well as the percentage who are low vision certified through the Michigan Optometric Association and to establish future need for additional low vision rehabilitation providers in the state.

Results

Of the 188 participants, only 26.0% stated that they provide low vision rehabilitation services, the majority of whom provide only primary care low vision rehabilitation. Only 6.4% of respondents are certified low vision rehabilitation specialists through the Michigan Optometric Association.

Conclusion

The low percentage of optometrists in the state of Michigan who practice low vision rehabilitation may lead to a shortage of providers for the aging and visually impaired Michigan population seeking low vision rehabilitation services. Even fewer are certified low vision providers through the voluntary Michigan Optometric Association certification process.
I look forward to reading the published article and I thank the authors for drawing the optometry profession's attention to the critical need for trained low vision practitioners and widely available vision rehabilitation services.