Editor's note: The information in this post has been updated in this article, Veterans Health Administration Services for the Blind or Visually Impaired. For more in-depth information and available services for veterans who are blind or visually impaired, check out the Information for Veterans Coping with Vision Loss section on VisionAware.
With Veterans Day on the horizon, we thought it would be timely to highlight the vision rehabilitation services that are available through the Veterans Administration. You may be interested in some profiles of veterans who have received services. We will be adding more as we honor veterans during this month.
Also later this week, the Association for Education and Rehabilitation of the Blind and Visually Impaired is holding a Conference on Vision Loss in Older Adults and Veterans in Norfolk, Virginia. It's not too late to come! More details are available at the conference website.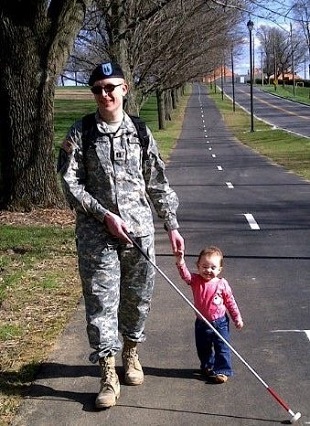 The Veterans Administration has shared several resources with VisionAware including a Continuum of Care Fact Sheet that lays out the services the VA offers for Veterans and service members (such as those returning from Iraq and Afghanistan) who are blind or visually impaired as follows:
Overview of Blind Rehabilitation Services
In FY 2009, the VA became the first national health care system to integrate rehabilitation services for patients with visual impairment seamlessly and completely into its health benefits, providing rehabilitation care to Veterans and Service members with visual impairments ranging from mild visual impairment to total blindness.
The Blind Rehabilitation Service (BRS) continuum of care ensures early intervention for patients whose vision loss results from progressive diseases like age- related macular degeneration, diabetic retinopathy, and glaucoma, as well as those Veterans and Service members whose vision loss results from the wounds and trauma of war.
BRS Care System
VIST Coordinator
BRS is a tiered system of care with severely disabled blind Veterans receiving life-long case management services by Visual Impairment Service Team (VIST) Coordinators. The VIST coordinator is often the first contact and serves as a "gateway" to VA benefits for Veterans and servicemembers with vision issues. Almost 50,000 Veterans receive life-long casemanagement services.
Blind Rehabilitation Outpatient Specialist (BROS)
BROS are professionals skilled in an array of rehabilitation such as daily living training and orientation and mobility training. They offer services in the home, at the VA, or other appropriate sites.
Inpatient Blind Rehabilitation Centers
Through these centers, individuals receive comprehensive rehabilitation from an interdisciplinary team.
Visual Impairment Services Outpatient Rehabilitation Program (VISOR)
These are multi-day outpatient rehabilitation services for local Veterans and servicemembers. Blindness and low vision rehabilitation services are provided.
Low Vision Clinics
These clinics are staffed with optometrists, ophthalmologists, and BROS. Patients receive low vision exams and assistive technology and rehabilitation assessment and training such as visual motor and orientation and mobility as needed.
Eligibility for Health Services
A veteran may qualify if he/she served in active military service and was discharged under any condition other than dishonorable. There are minimum duty requirements and enhanced eligibility criteria.
Applying for Health Benefits
Veterans must be enrolled in VA Health Benefits to get BRS services. Applications are available online or Veterans can go to their local VA health care facility. For help filling in the form, call 1-877-222-VETS (8387) Monday through Friday a.m to 8 p.m. eastern standard time.
After application, the next step would be assigned to a VHA medical team, and getting a vision exam. The Veteran should request rehabilitation as a part of his/her vision care.
Does One's Vision Loss Have to Be Service Connected to Obtain VA Services?
According to the Office of Public Affairs Benefits Manual, Veterans receiving VA care for any condition may receive VA prosthetic appliances, equipment and services, such as home respiratory therapy, artificial limbs, orthopedic braces and therapeutic shoes, wheelchairs, powered mobility, crutches, canes, walkers, special aids, appliances, optical and electronic devices for visual impairment and other durable medical equipment and supplies. Veterans who are approved for a guide or service dog may also receive service dog benefits including veterinary care and equipment. VA medical services include diagnostic audiology and diagnostic and preventive eye care services.
Needed services should be discussed with the VIST coordinator.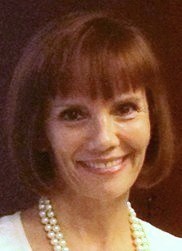 In addition to this information, Gale Watson, M.Ed., CLVT, National Director of the Blind Rehabilitation Service for the Department of Veterans Affairs (VA) has written an article for VisionAware on "Re-Dedicating Ourselves to Veterans."
Veterans Administration Resources
Veterans Crisis Line: 1-800-273-8255
VisionAware Resources
Information for Veterans Coping with Vision Loss