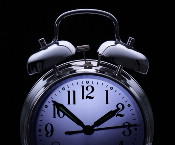 On January 31, 2014, Vanda Pharmaceuticals, Inc. announced that the U.S. Food and Drug Administration (FDA) had approved Hetlioz™ (tasimelteon) 20 mg. capsules for the treatment of "Non-24-Hour Sleep-Wake Disorder" (Non-24). Hetlioz is the first FDA-approved medication for Non-24.
Non-24-Hour Sleep-Wake Disorder (Non-24) is a serious, rare circadian rhythm disorder that affects a majority of totally blind individuals who lack light perception and cannot reset their master body clocks to the 24-hour day. In the United States, this disorder affects approximately 80,000 totally blind individuals who lack the light sensitivity necessary to reset their internal "body clocks."
You can find more information about Non-24, including frequently-asked questions, news, and research updates at the Non-24 website.
About Vanda Pharmaceuticals, Inc.
Vanda Pharmaceuticals, Inc. is a biopharmaceutical company in Rockville, MD that is working to advance the science of developing new medicines and utilizing novel approaches to deliver those medicines to individuals who can benefit from them. Primarily, Vanda is focused on the development and commercialization of products for the treatment of central nervous system disorders.
Hetlioz/Tasimelteon and Non-24
From the Vanda Pharmaceuticals website:
Hetlioz/Tasimelteon is an oral compound for sleep and mood disorders, including Circadian Rhythm Sleep Disorders (CRSD). Examples of CRSD include transient disorders, such as jet lag, and chronic disorders such as shift work sleep disorder and Non-24-Hour Sleep-Wake Disorder.

Hetlioz/Tasimelteon has been shown to improve sleep parameters in prior clinical studies that simulated a [disruption] of the circadian clock. In two such studies, Hetlioz/tasimelteon caused significant improvement in sleep onset and sleep maintenance without evidence of next-day residual effects.
The most common side effects of the drug in clinical trials were headache, elevated liver enzymes that can signal damage to the organ, nightmares, drowsiness, and upper respiratory or urinary tract infections.
Orphan Drug Status
On January 19, 2010, the FDA granted orphan drug designation status for Hetlioz/tasimelteon in Non-24-Hour Sleep-Wake Disorder in blind individuals without light perception. The FDA's Orphan Drug Designation program provides "orphan" status to drugs defined as those intended for the safe and effective treatment, diagnosis, or prevention of rare diseases/disorders that affect fewer than 200,000 people in the United States, or that affect more than 200,000 persons but are not expected to recover the costs of developing and marketing a treatment drug.
Orphan drug designation status provides Vanda with an additional seven years to sell the medicine free from generic competition. Hetlioz should be available commercially in the second quarter of 2014, according to Vanda.
Prior Clinical Trial Results for Hetlioz/Tasimelteon
On January 23, 2013, Vanda Pharmaceuticals, Inc. announced positive Phase III clinical trial results from the Randomized-withdrawal study of the Efficacy and Safety of Tasimelteon (RESET) study. On December 18, 2012, Vanda announced positive Phase III clinical trial results from the Safety and Efficacy of Tasimelteon (SET) study.
The SET Study
The SET study was an 84-patient randomized, double-masked, placebo-controlled study in subjects with Non-24. (Note: In research terminology, a placebo is a substance that has no therapeutic effect or contains no active medication, often used as a control when testing new drugs.)
Results from the SET study indicated that Hetlioz was safe, well-tolerated, and successfully reset the master body clock. In addition, Hetlioz significantly improved clinical symptoms across a number of sleep and wake measures, including total sleep time, nap duration, and the timing of sleep.
The RESET Study
The RESET study was a 20-patient randomized withdrawal study designed to demonstrate the maintenance effect of 20 mg. of Hetlioz. Initially, study subjects were treated with Hetlioz for three months; subjects who responded to Hetlioz during this phase, as measured by a "reset" of their circadian rhythms, were then randomized to receive either a placebo or continue receiving Hetlioz for two more months.
Results from the RESET study demonstrated the maintenance effect of 20 mg. of tasimelteon to reset circadian rhythms in individuals with Non-24. Subjects treated with tasimelteon maintained the "reset" of their body clocks, while subjects treated with a placebo showed significant deterioration in measures of nighttime sleep, daytime naps, and timing of sleep.
Additional Study Survey Results
From the Non-24 website:
Vanda has also completed over 1,000 surveys of totally blind individuals with no light perception. Over 75% of participants who took the survey report one or more of the following: trouble falling asleep, staying asleep, staying awake, and/or difficulty with napping.
During the screening and diagnosis part of the trial, sleep diary information highlighted some of the sleep problems caused by Non-24. Over 50% of individuals with a Non-24 diagnosis have the equivalent of one night per month with almost no sleep, and almost 10% have the equivalent of one night per week with almost no sleep.
In addition to the severe sleep problems, Non-24 patients report daytime napping that comes and goes, depending upon where the body clock is set relative to the normal day. This napping is increased only when the body clock is out of alignment with the normal day/night cycle; those with Non-24 do not show increased napping at times when the body clock is aligned.
Comment from Vanda
From FDA Approves Hetlioz (tasimelteon) for the Treatment of Non-24-Hour Sleep-Wake Disorder via PRNewswire:
"The FDA approval of Hetlioz™ would not have been accomplished without the heroic efforts of blind patients and their advocates," said Mihael H. Polymeropoulos, M.D., Vanda's President and Chief Executive Officer. "We are committed to providing much needed support to patients with Non-24 and facilitating access to this new therapeutic option."

"Totally blind people have struggled with the problems brought on by Non-24-Hour Sleep-Wake Disorder, sometimes for their entire life, without understanding what causes it and without being able to do anything about it," said Steven W. Lockley, Ph.D., Division of Sleep Medicine, Brigham and Women's Hospital, a teaching affiliate of Harvard Medical School. "Today's FDA approval of Hetlioz™ means that, for the first time, these patients have access to an approved, safe, and effective treatment for this difficult, debilitating disorder."
Additional Non-24 Information
Matilda Ziegler magazine has published an informative five-part series on Non-24-Hour Sleep-Wake Disorder by Lynne Lamberg, a science writer with expertise in the area of circadian rhythm biology.