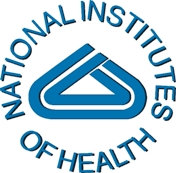 I was pleased to learn that the March 2013 National Institutes of Health Clinical Center Newsletter features the documentary film Going Blind: Coming out of the Dark about Vision Loss and its producer/director Joe Lovett.
The National Institutes of Health (NIH) Clinical Center in Bethesda, Maryland, is the nation's largest hospital devoted entirely to clinical research. Currently, there are approximately 1,500 clinical research studies in progress at the NIH Clinical Center. You can read more about NIH and clinical trials at A New Website from the National Institutes of Health: Clinical Research Trials and You on the VisionAware blog.
"Going Blind" and the "3 Blind Mice"
Here's an excerpt from the Clinical Center Newsletter's story, entitled 3 Blind Mice leading the way toward a new vision of blindness:
The number of Americans with severe vision loss is projected to triple by 2050. Blindness requires developing new skills and adapting to a changed lifestyle–at any age. It does not have to mean a loss of independence, productivity or ambition. These were some of the main messages from an informative and inspiring presentation sponsored by 3 Blind Mice and the National Eye Institute on February 12, 2013.

3 Blind Mice is an independent group of NIH employees dedicated to sharing information and resources related to blindness and low vision. It began in July 2011 when [NIH employee] Teresa Shea met two other blind employees and realized there was a need for such a group at NIH. The group, which meets once a month, has grown from three to 70 members. According to Shea, who leads the group, "3 Blind Mice is open to everyone, blind, low vision or sighted. All are welcome and encouraged to join us. In fact, there are more sighted than blind people in the group."

The presentation began with the screening of Going Blind: Coming out of the Dark about Vision Loss, in which independent filmmaker Joseph Lovett documents his own experience of gradual loss of vision through glaucoma. The film features the stories of individuals who have experienced vision loss as a result of a variety of diseases and injuries.

While quite candid about the grief, fear, and anxiety that can accompany vision loss, Going Blind is an inspiring film. It shows how medical, technological, and rehabilitation training advances have given new hope and new tools to those with low vision. Most inspiring, however, is the positive spirit of the people in the film, who speak of not only coping with vision loss, but also of how they continue to thrive.
More about Joe Lovett and "Going Blind"
Joe Lovett is producer/director of Going Blind: Coming out of the Dark about Vision Loss, which was created to increase public awareness of blindness, vision loss, and the vision rehabilitation system.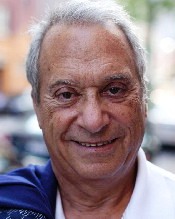 Going Blind is also Joe's personal story of his ongoing struggle with glaucoma and his sometimes-difficult journey through the "secret world," as he calls it, of vision rehabilitation.
In VisionAware's interview with Joe when Going Blind debuted, he had this to say about the damning phrase "There's nothing more than can be done," which – unfortunately – adults with vision loss continue to hear all too frequently from their primary care physicians and eye care professionals:
It seems to me that the needs of so many people living on the spectrum of vision loss are not being met. Ophthalmologists are generally not sending people with vision loss to vision rehabilitation services, because they seem to see it as a professional failure.

You know, prior to producing Going Blind, the world of blindness and vision rehabilitation was a secret world to me – one I knew nothing about. Even after making the film, I don't pretend to be an expert, but my understanding about this area is that information about it is woefully inadequate. The biggest concern I have is that not enough people are being referred for vision rehabilitation.
In addition, the Going Blind Outreach Toolkit provides information about the ways that service organizations, physicians, and advocacy groups can use Going Blind to raise awareness, educate, and promote blindness- and vision-related services.
"Going Blind" and the National Eye Institute of NIH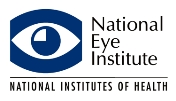 The mission of the National Eye Institute (NEI), a part of the National Institutes of Health, is to "conduct and support research, training, health information dissemination, and other programs with respect to blinding eye diseases, visual disorders, mechanisms of visual function, preservation of sight, and the special health problems and requirements of the blind."
Last fall, the National Eye Health Education Program (NEHEP) of the National Eye Institute created and sponsored a free Going Blind webinar. The goal of NEHEP is to "ensure that vision is a health priority by translating eye and vision research into public and professional education programs. NEHEP supports collaboration among eye health professionals, healthcare providers, patients, and the public."
Going Blind webinar participants learned how to use Going Blind as a tool to (a) open the lines of communication among eye care providers, low vision specialists, and the general public; (b) raise awareness about low vision services and devices; and (c) inspire the visually impaired community to obtain low vision and rehabilitation services.
The National Eye Institute has also released a new 20-page booklet entitled Living with Low Vision: What you should know. You can learn more about this helpful publication at A New Low Vision Resource from the National Eye Institute on the VisionAware blog.