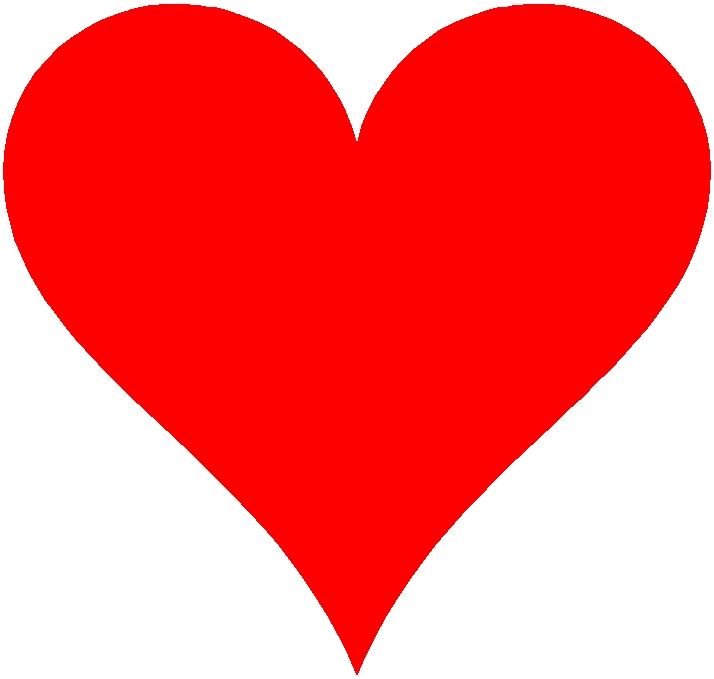 As my always-astute readers surely have noticed, the VisionAware "blind bloggers" collective has migrated from the former VisionAware.org website to the sidebar of the new VisionAware blog. It's a marvelous way to position my favorite bloggers front-and-center for our ever-growing audience.
You'll discover great writing there – and it's not only about blindness, so please abandon that notion, dear readers. My favorite bloggers are people who happen to be blind – and who have much to say about life's joys, sorrows, and everything else that makes us what we are.
Each week (or so), I'll highlight outstanding writing, sharp opinions, and deeply human goings-on in VisionAware Blind Blogger Land. This week, I'd like you to meet three passionate and diverse bloggers whose subject matter ranges from food to guide dogs to living with encroaching blindness:
Stories from the Edge of Blindness
The author of Stories from the Edge of Blindness describes her blog as follows: "In 2002, retinitis pigmentosa changed my life. These are my stories of a slow approach to blindness."
I make sure to read her blog every week, because she writes from the heart, which is not easy to do – nor is it always easy to read. Here's an example from Forgettable, which describes her fractured family relationships:
I write about going blind because I cannot forget. I write about going blind because it is part of the fabric of who I am, who I have become and who I will be. I write about going blind because it is my reality and my strength and my fear. I write about going blind because it is my truth, but no one in my family reads what I write or subscribes to this blog. I am an afterthought. A back burner disaster. Nothing.
But she also made me laugh out loud when I read Shake a Leg, which describes her … umm … multi-sensory encounter with a local street denizen. I marveled at her lyrical descriptions and her very funny, although shocking, surprise ending. Please visit "Edge of Blindness" and follow her journey.
Cruisin' with Cricket
Cruisin' with Cricket chronicles "the journeys of Becky Andrews and her guide dog, Cricket." This week, Becky drew national attention for a post that described her disappointing treatment by the staff of Ann Taylor at the City Creek Center in Salt Lake City, Utah. Here's an excerpt from Disappointed in Ann Taylor:
We were nearby City Creek and I have been wanting to visit the new Ann Taylor store. There is an upcoming birthday girl that I was hoping to find a little something for, and also just might find something fun for me to take on our trip…. Cricket and I navigated into the store. I was so excited.

Unfortunately, I was greeted by a clerk with her first words indicating I needed to leave the store with my dog. I politely explained that she was a guide dog and allowed to be here. She indicated again dogs were not allowed and she would need to talk to her store manager. I began to feel like my exciting find of the Ann Taylor store was not going so well. Unfortunately, the manager also was not too helpful and indicated that dogs were not allowed.

I knew there were other people there as well, and I felt really alone. No one stood up and said, "This is a guide dog she can be in this store." I again explained she was a guide dog and allowed to be here. At this point, I found myself just wanting to leave and go to another store where I was welcome. I turned and said, "Cricket, outside." … I walked out feeling pretty sad. One of the clerks came out after me and said she was sorry, she liked dogs. I explained that it isn't about whether one likes or doesn't like dogs. Cricket is my guide dog and thanks to the Americans with Disabilities Act she is allowed to enter Ann Taylor and any other public place that we want to go. She is my eyes.
Here is a follow-up news story about the incident from ABC 4, which includes a response from an Ann Taylor representative:
We at Ann Taylor sincerely apologize to Mrs. Andrews for her experience at the City Creek store. Service animals are always welcome in our stores and this incident is not representative of how we approach customer service.

In our previous statement we had said that her guide dog was unharnessed. This was not the case. We were misinformed and we are sorry that this incorrect information was released. We strive for 100 percent customer satisfaction. In this case we fell short. We are in contact with Mrs. Andrews and her family to make this situation right.
Let's give Ann Taylor a chance to "do the right thing." I believe they will. And I send my best wishes to the very gracious – and highly effective – Becky Andrews.
The Real Blind Taste Test
Daniel Aronoff is New York City's premier (and maybe only) blind food critic. You can follow his always-interesting culinary adventures at The Real Blind Taste Test© and @blindblog on Twitter. I've also met Daniel in real life and documented one of our decadent "working" (uh huh) lunches in A Dialogue at Lunch with the Blind Food Critic.
Daniel enjoyed a definitive food criticism triumph this week, when his review was featured in Zagat's Worst Meal Ever: 21 Tales of Disastrous Dinners. Zagat provides restaurant ratings and curated restaurant reviews for thousands of top restaurants worldwide. Yay Daniel!
Daniel's classic contribution was The Pizza Fail:
"Worst meal ever" is a phrase I do not wield lightly, but which I bestow to a certain unnamed gourmet pizza establishment on the Upper East Side of Manhattan.

… after waiting almost 45 minutes for my order to arrive at this restaurant, the pizza came out ice cold. The cheese was nowhere close to being melted on the tepid crust and our waiter was unapologetic about both the delay and the freezing food. After nicely sending it back, it returned lukewarm, cheese beginning to soften, and this by itself would have reduced points from my rating.

The last straw: The pizza, which was supposed to be divided into two separate halves each with its own combination of ingredients, now resembled a mosaic of incorrect toppings flung across the surface like a collage gone awry … this was the worst meal I have ever had.
Next week, I'll feature three more talented bloggers for your reading pleasure. If you'd like to be added to the VisionAware blogroll, please leave me a note in the comments section. I'm always interested in discovering new blogging friends and family!