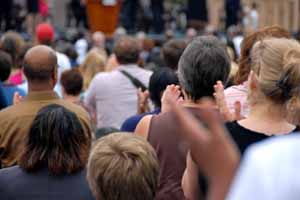 On April 8, 2015, a large group of older individuals with vision loss, family members, service providers, eye care specialists, policy makers, and researchers gathered in the same room in Phoenix, Arizona, during the American Foundation for the Blind Leadership Conference. The purpose of the gathering was to hold a "conversation about aging and visual impairment" to discuss issues to be raised at the upcoming White House Conference on Aging (WHCOA) to be held in July, 2015.
White House Conference to Be Held July, 2015
How fitting that the conference will be held in July, the month that symbolizes independence in this country. How sad that what the conversation in Phoenix highlighted was the lack of independence that older persons with visual impairment experience on a daily basis and in a variety of ways. Even sadder is the fact that these same concerns were voiced at a similar meeting one decade ago.
Highlights of the Phoenix "Conversation on Aging and Vision Loss"
At the Phoenix meeting, a representative of the Department of Health and Human Services, Melissa Stafford Jones, was on hand to speak about the White House Conference and its purpose. She stayed to hear some of the comments brought up from the presenters and the audience.
Dr. Rebecca Sheffield, policy researcher from AFB, led the meeting and reviewed the overall themes, garnered from an online survey that AFB structured to gather input on the issues that the WHCOA will be addressing.
Cross-cutting Themes from Survey Input
Quality of Life
Older Americans want to be sure that policies and programs are designed to prioritize not just the years in one's life, but also the life in one's years.
Supports to Age-in-Place
Most older Americans prefer to live in their homes and their home communities to the greatest extent possible.
Transportation and Pedestrian Access
Vision and health issues for aging Americans often mean that they need new options for transportation. Public transportation and walkable communities are important for ensuring that older Americans maintain the freedom to travel when and where they want.
General Accessibility of Commonly Used Items
Consumer electronics are increasingly relying on touch-screen and flat-screen displays. Manufacturers and designers should consider the needs of older Americans, including older people with vision loss, and should design products with accessible features and options.
Public Awareness
The general public needs to be better informed about vision loss, the rights of people with visual impairments, and the possibilities and preferences of older Americans with vision loss.
More Trained Professionals
As the population of older Americans with vision loss is growing, there is a pressing need for professionals, including orientation and mobility specialists, vision rehabilitation therapists and teachers, gerontology specialists, etc.
Supports in Rural Areas
All of the above-listed issues are even more difficult for people in rural areas. Access to programs and services, especially transportation, is a major limiting factor in many rural areas of the United States.
Themes Voiced at the Phoenix Meeting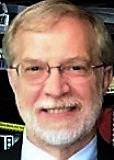 The audience also heard from Dr. John Crews, Health Scientist at the Centers for Disease Control, who laid out a bleak picture about the numbers of people who will be experiencing eye conditions such as macular degeneration as well as the additional types of health issues they will be having. Dr. Vladimir Yevseyenkov, a low vision optometrist and associate professor at Midwestern University, presented his concerns about the lack of coordinated service delivery between eye care professionals and the rehabilitation field and how that affects his patients in robbing them of low vision devices that can help them carry out everyday tasks such as reading. Deborah MacIlroy, Assistant Program Manager, Arizona Rehabilitation Services Administration, discussed the issues and concerns that older clients of her agency experience related to all aspects of independence from managing medications, to transportation to economic security.
Consumers with vision loss brought up personal concerns related to both independence and interdependence. Themes were similar to those raised by online survey respondents reported above. To summarize: A major area of concern was obtaining reliable assistance with managing financial and other concerns, managing medications, obtaining transportation for social, shopping, and medical needs. Financial considerations raised included having to retire early due to vision problems and having enough money to make ends meet. Participants also expressed concerns about obtaining low vision and equipment that make living with vision loss more manageable, waiting lists for services and lack of trained personnel, lack of funding for services, lack of coordination between the medical community and rehabilitation services, lack of understanding on the part of the eye medical community including doctors who discount patient concerns because they do not understand the impact of vision loss, and the need for public education and education of service providers such as assisted living staff and other aging service providers.
Dr. Crews summed up the frustrations of the participants observing, "Support systems value everyday things." The feedback at the conference and through the survey brought home the fact that we are sadly lacking in "valuing everyday things" when it comes to our nation's older population with vision loss.
Tell Us What You Think
What do you think? Do any of these concerns resonate? Please take time to complete AFB's online survey. AFB will be compiling all of the survey data and results in the meeting in Phoenix to send to the White House Conference on Aging for their consideration. We need your voice and your advocacy.