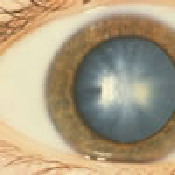 A new study, published in the August 1, 2012 issue of the Journal of the American Medical Association, indicates that the risk of hip fractures was significantly reduced in patients aged 65 and older who had undergone cataract surgery, compared with those patients who did not undergo cataract surgery.
The Study Authors
The study, entitled Risk of Fractures Following Cataract Surgery in Medicare Beneficiaries, was authored by Victoria L. Tseng, MD; Fei Yu, PhD; Flora Lum, MD; and Anne L. Coleman, MD, PhD, who represent the following institutions: Warren Alpert Medical School, Brown University; Jules Stein Eye Institute, University of California, Los Angeles; Fielding School of Public Health, University of California, Los Angeles; and the American Academy of Ophthalmology.
About the Research
The objective of this retrospective study was to determine the relationship between cataract surgery and the risk of hip fractures in a population of United States Medicare beneficiaries with a diagnosis of cataract. The study examined the incidence of hip fractures within a year of cataract surgery in a random sample of 1.1 million Medicare beneficiaries age 65 and older who were given a cataract diagnosis from 2002 to 2009.
(Note: A retrospective study has limitations because it collects data from past records and does not follow up with patients in the present. A prospective study, on the other hand, studies and measures a group of individuals over time and follows up with study patients in the future.)
In an excellent summary of the research in The New York Times, author Roni Caryn Rabin notes the following:
Older people who have eye surgery to remove cataracts and improve their vision also significantly reduce their risk of breaking a hip in a fall, with the sickest among them and those in their early 80s experiencing nearly 30 percent fewer hip fractures in the first year, a large study reports.

The study compared the incidence of hip fracture among 410,809 patients who had surgery to remove the cataracts during the study period with the incidence among those who did not, adjusting for differences in age, race, sex, place of residence, cataract severity and other illnesses and physically limiting conditions.

Some 13,976 of the patients sustained hip fractures in the course of a year. Those who had cataracts removed sustained 16 percent fewer hip fractures in the year after surgery than those who did not, the study found, though the youngest patients – those ages 65 to 69 – did not reap this benefit, and in fact experienced an increase in hip fractures. Researchers speculated that the youngest patients having cataract surgery may be very active people who had the surgery in only one eye, which could worsen problems with depth perception and balance, or may include people with serious neurological ailments. They said more study of this age group was needed.

But older patients and those who were very ill benefited tremendously. Patients ages 80 to 84 experienced the most significant benefit, with 28 percent fewer hip fractures. Those who had many other illnesses and chronic conditions, like heart disease, were 26 to 28 percent less likely to experience a fracture than equally sick patients who did not have the cataracts removed.
The Study Conclusions
The study authors concluded that
… in a cohort of U.S. Medicare beneficiaries aged 65 years and older with a diagnosis of cataract, patients who had cataract surgery had lower odds of hip fracture within one year after surgery compared with patients who had not undergone cataract surgery.

Cataract surgery may be associated with lower odds of subsequent fracture in patients aged 65 years and older in the U.S. Medicare population. Future prospective studies using standardized registries of patients with cataracts will help further [clarify] the association between cataract surgery and [hip] fracture risk.
According to study author Dr. Anne L. Coleman,
Our study suggests that people should never be regarded as 'too old' to have their cataracts removed. In fact, the greatest reduction in hip fracture risk was in patients who had cataract surgery when they were in their 80s.
This is good news, indeed. VisionAware will provide updates of this important research as they become available.
Additional sources: Time Healthland; 8 News Now; InteliHealth.com; DoctorsLounge